Today's Stock Market crash is no fluke or the result of economic dynamics. It was an attack on President Donald J. Trump.
Q AND NOSTRADAMUS' GREAT SCANDAL
Q is an anonymous insider that I covered in that linked post. I updated it with the events of today. It is a MUST READ POST. I have posted an important sequence of this person's leaks that have been validated by the events in the Stock Market on Friday, February 2nd, 2018, and today, Monday, February 5th, 2018.
February 2nd, 2018: THE DOW DOWN 666 POINTS
February 5th, 2018: THE S&P 500 DOWN 113 POINTS
These are Ritual Numbers to the group I call Nostradamus' Pagan Sect of New Infidels. Readers of my books will understand that I discovered the significance of the 3-1-1 number combination in 2004.
POSTSCRIPT – FEBRUARY 5, 2018
The stock market downturn today was driven by Nostradamus' Pagan Sect of New Infidels.
The Friday February 2, 2018 Dow was down 666 points. The Monday February 5, 2019 S&P 500 was down 113 points.

As we saw on 01/13/2018 Q's Team gave the Clintons a Nuclear Ping in Hawaii. As we saw on 1/31/2018, The Pagan Sect gave Q's Team a Nuclear Ping as 100 Republicans were traveling to a government relocation facility.
This was Q's post today about the Friday February 2, 2018 Dow Down 666 Points and the message it relayed to Q's Team. The 1/13 Nuclear Missile Alert in Hawaii and the 1/31 Congressional Train Wreck, where 100 Republicans were on their way to a nuclear attack relocation facility, had one thing in common NUCLEAR. Was today's S&P 500 related? Is there a Deep State nuclear threat out there?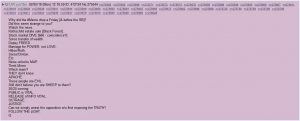 Since nobody has been putting this together, I felt compelled to post this observation to Q on 8chan.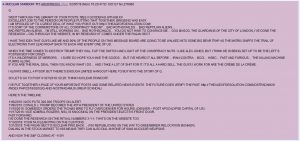 PRESIDENT DONALD TRUMP AND THE PAGAN SECT OF NEW INFIDELS
ARE TRADING NUCLEAR THREATS

I THINK Q MEANS THERE IS A REAL NUCLEAR STANDOFF GOING ON RIGHT NOW
The Hawaiian Missile Alert, potentially NUCLEAR, happened on 01/13/2018. The Congressional Train Wreck occurred on 01/31/2018 as 100 Republican Congressmen were traveling to a well-known NUCLEAR shelter for Congress. Did they know something? Were NUCLEAR THREATS made by Nostradamus' Pagan Sect on the reverse ritual number day?
Remember what I wrote at the beginning of this Update concerning the launching of the Navy TACAMO Doomsday Plane on November 16th, 2016, and then the Director of the NSA, Vice Admiral Michael Rogers, visiting President-elect Trump the very next day. Obama had him castigated in the Mainstream Media.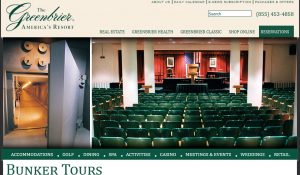 According to Q's post, President Trump pinged the Clintons vacationing in Hawaii with the Missile Alert on 1/13. My research first identified the 3-1-1 number combination as a ritual signature in 2004, and I recently identified that again. Apparently, Nostradamus' Pagan Sect of New Infidels pinged back on 1/31.
NEW WEBSITE IS READY FOR TAKEOFF
The symbolism behind the numbers has a history, and it is something that I wrote about in an Update back in 2015.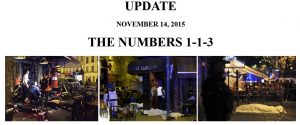 03-11-1985 – MIKHAIL GORBACHEV COMES TO POWER IN THE USSR
03-11-2004 – THE MADRID TRAIN BOMBINGS
03-11-2011 – THE FUKUSHIMA EARTHQUAKE AND NUCLEAR MELTDOWNS
03-13-2013 – CARDINAL JORGE BERGOGLIO BECOMES POPE FRANCIS
10-31-2015 – A RUSSIAN PASSENGER JET IS BLOWN UP OVER THE SINAI
11-13-2015 – ISIS JIHADISTS KILL 130 PEOPLE IN PARIS FRANCE
President Donald J. Trump and the United States military have gone to war with Nostradamus' Pagan Sect of New Infidels. It will bring chaos to the world. But if I had kids, I would want somebody to root out the demons. God bless them, they are undermanned. I hope my book is wrong, but I think too many Americans like their Fake Steak and Facebook.