UPDATE: 10 November 2009
Many of you interested in prophecy may also follow the predictions made by Clif High at Halfpasthuman.com. Perhaps like me, you were nervously awaiting October 25, 2009.
Clif and George Ure at Urbansurvival.com certainly put it on the line when they publish specific dates for predictions. The skeptics have a field day when those dates arrive and to all appearances, it is just another day.
We saw October 25th, 2009 come and go with hints of something dark and obscure crossing the horizon: On October 24th, 2009 a National Emergency was declared by President Obama.
CBS NEWS.com: October 25, 2009 5:55 PM
Obama declares swine flu a national emergency...
Shortly thereafter, an apparently unknown respiratory disease appeared in western Ukraine. Mainstream Media Sources seem to be tenuously linking it with the H1N1 virus. That piqued my attention because of some glaring discrepancies in proportion when it comes to the published numbers of the population affected and the number of confirmed cases of the H1N1 virus.
World Health Organization: Global Alert and Response (GAR): Pandemic (H1N1) 2009, Ukraine
On 30 October 2009, the Ministry of Health of Ukraine announced the confirmation of pandemic (H1N1) 2009 virus infection by RT-PCR in eleven out of 30 samples obtained from patients presenting with acute respiratory illness in two of the most affected regions. Tests were performed in two laboratories in Kyiv, including the National Influenza Centre. Confirmatory tests will be performed at one of the WHO Collaborating Centres for Influenza. The situation is quickly changing with increasingly high levels of acute respiratory illness (ARI)/Influenza-like-illness (ILI) activity being observed in Ternopil, Lviv, Ivano-Frankivsk, and Chernivtsi regions...
If the following numbers are legitimate, than this has staggering implications.
RIA Novosti: 14:0910/11/2009
Ukraine flu pandemic hits 1 mln people, leaves 174 dead: The ministry said in a news release late on Monday that about 1.3 million people have contracted flu and respiratory illness, including 62,350 in the past 24 hours...
The World Health Organization was informed of this disease on October 28, 2009 and confirmed on October 30, 2009 that two laboratories, one at the National Influenza Center and the other in Kyiv, had verified that eleven out of thirty samples gathered from victims tested positive for the H1N1 virus.
Now the latest news reports state that there are approximately 62,000 new cases of this disease every twenty-four hours. How is it that only 65 cases of the H1N1 virus have been confirmed in the last ten days?
The only missing number beside the confirmed 65 cases of H1N1 virus is the percentage of victims that have been tested. I ask these questions based on some rational assumptions made from the WHO's public statement.
"In response to the request from the Minister of Health of Ukraine, WHO is deploying a multi-disciplinary team of experts to assist national authorities in mitigating the impact of the pandemic.

The team comprises of the following expertise: health emergencies coordination, case management, epidemiology, laboratory diagnostics, logistics, and media/risk communications."
Bloomber.com: By Kateryna Choursina and Halia Pavliva: November 2, 2009 11:38 EST
Ukraine Mystery Outbreak Sparks WHO Concern as Disease Spreads:The World Health Organization sent a team of experts to Ukraine today to investigate an outbreak of respiratory disease that's sickened a quarter of a million people and left pharmacies without masks or flu remedies...
Certainly in the ten days since the confirmation of H1N1, and a week after their arrival in the Ukraine, the World Health Organization has sampled a large portion of the 62,000 reported new cases per day. How can there be 1.3 million people with some unidentified disease, and only 65 cases of the H1N1 virus have been confirmed since October 30, 2009? It would seem that the H1N1 percentage of the population is quite small in comparison to this other
"Influenza-like-illness"
.
As you will see, there are some interesting external and internal political factors that are running concurrently in the background.
Reuters.com: Reporting by Martin Santa; editing by Andrew Roche: Sat Nov 7, 2009 10:12am EST:
Slovakia tightens border with flu-hit Ukraine: Ukraine could delay a January presidential election until May next year because of its outbreak of H1N1 flu, which has killed more than 100 in recent weeks and infected more than 750,000...
There are sources that are reporting that it is more than H1N1.
Sunday Express: By Greg Miskiw: Sunday November 15, 2009
MILLION HIT BY 'PLAGUE WORSE THAN SWINE FLU': A DEADLY plague could sweep across Europe, doctors fear, after an outbreak of a virus in Ukraine plunged the country and its neighbours into a state of panic. A cocktail of three flu viruses are reported to have mutated into a single pneumonic plague, which it is believed may be far more dangerous than swine flu.
At least publically, the reports of Martial Law seem to be false, but it may be close. Having been in several countries that were under Martial Law, including one that happened overnight, I can tell you that my definition of Martial Law is tanks, armored vehicles, and lots of checkpoints with heavy weapons and angry guys barking that now infamous cliché, "papers!"
RIA Novosti: 18:22 07/11/2009:
Ukraine's PM says no need for state of emergency over flu: Ukraine's Prime Minister Yulia Tymoshenko said on Saturday she saw no need for declaring a state of emergency in the country over a flu epidemic that has killed 135 people. Late on Friday, Ukraine's National Security and Defense Council (NSDC) chief, Raisa Bohatyryova, said there were 'constitutional prerequisites' for a state of emergency amid the epidemic, which had left over 871,000 people infected as of November 6. Tymoshenko said emergency measures, including quarantine, were being taken in a number of regions. "Nothing beyond emergency measures is needed - it is only necessary to implement all organizational and medical procedures," the UNIAN news agency quoted Tymoshenko as saying...
However, there is grave internal unrest in the Ukraine. Interestingly enough, the country only survives by the graces of the International Monetary Fund.
Reuters India: By Sabina Zawadzki: Mon Nov 9, 2009 9:21am IST:
Ukraine president: no reason to delay vote over flu: Ukraine's leader Viktor Yushchenko on Sunday dismissed the idea a January election should be delayed because of flu fears and appeared to accept there would be no more IMF funds forthcoming until after the vote...
Clearly, Yushchenko is being pressured by the IMF. This of course is related to Russia's demand for payment to keep the supply of natural gas flowing into Europe.
BBC News: 20:14 GMT, Friday, 30 October 2009:
Putin in new Ukraine gas warning: Russian Prime Minister Vladimir Putin has said Ukraine might be having problems paying for gas, raising new concerns over European supplies...
The Strange Case of Joseph Moshe
Whatever the strange epidemic arising in the Ukraine turns out to be, it comes after the even stranger case of the Israeli microbiologist who predicted it and then withstood an "hours-long" onslaught by a Los Angeles SWAT Team after a police chase on August 13, 2009. His ability to withstand four rounds of chemical agents shot into his car invites many questions.
Huffingtonpost.com: 08-14-09 10:45 PM
Joseph Moshe, Man Suspected Of Making Threats Against White House, Leads Police On Chase In LA...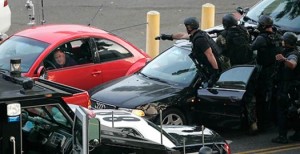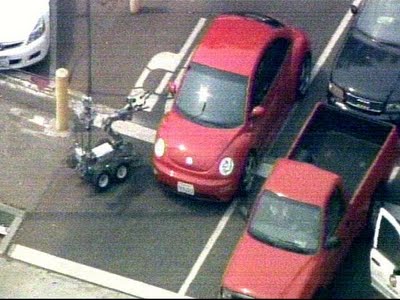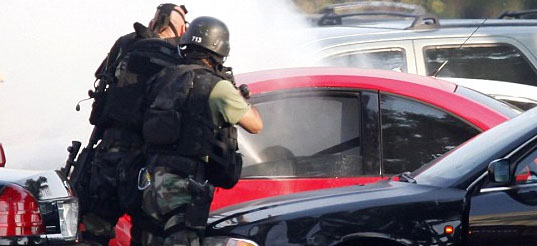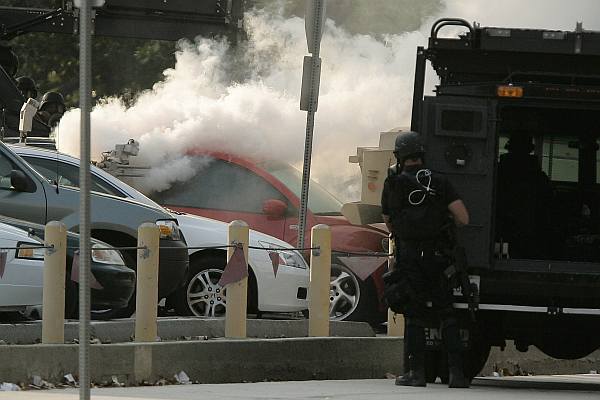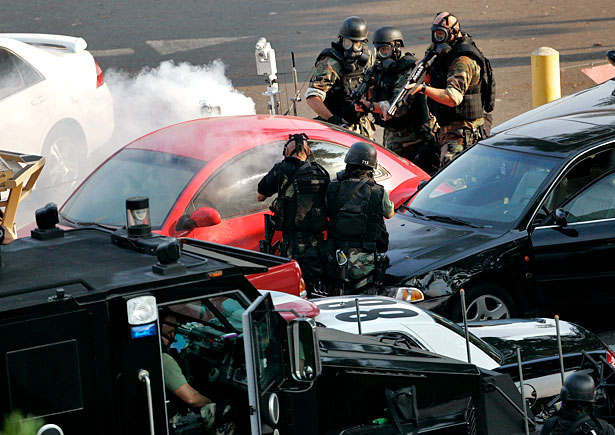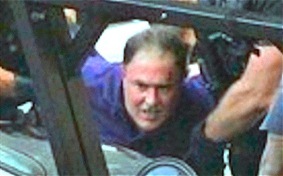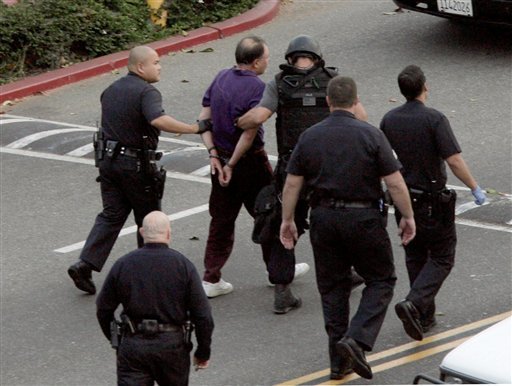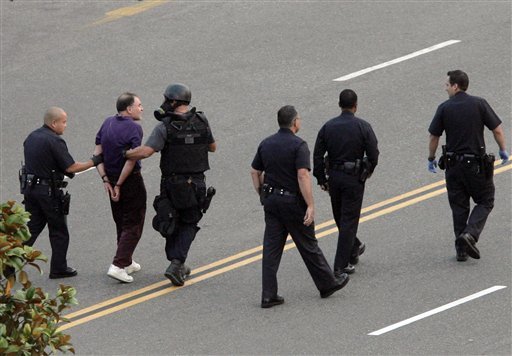 This sequence of pictures amazes me; there is something in the casualness in which Joseph Moshe is being led away in handcuffs that does not fit with the amount of force used to subdue him. Moshe was gassed and tasered and yet remarkably resilient to be led away so casually, considering the firepower that was brought to the standoff.
Where is Moshe today; where is the follow up to this story, especially in the wake of the four month-old report that Moshe called a radio show to warn the world of a biological weapon being released in the Ukraine?
Joseph Moshe: Dr Deagle Show 08/17/09 2/6 – Dr. True Ott PhD ND
Joseph Moshe, called into the Dr True Ott Show on Republic Broadcasting and said he was a microbiologist who wanted to hand over evidence to a States Attorney regarding tainted H1N1 vaccines being produced by Baxter pharmaceutical. He claimed that Baxter's lab in the Ukraine was in fact preparing a bioweapon disguised as a vaccine.
The Strange Case of Professor Malcolm J. Casadaban
Amazingly, this is followed by another prominent and strange death only weeks later in the small world of engineered organisms. Is it coincidental that a University of Chicago molecular genetics professor would accidentally kill himself with a bacterium linked to the plague a month after a microbiologist warned of the release of a biological weapon in the Ukraine?
Chicagobreakingnews.com: by Carlos Sadovi and Tribune staff: September 19, 2009 7:23 PM
U. of C. researcher dies after exposure to plague bacteria: A University of Chicago molecular genetics professor studying the origins of harmful bacteria died last weekend after contracting an infection linked to the plague, officials said today....
Another question I would like to see an enthusiastic journalist ask in light of these "tin-foil hat" Internet rumors is the role of Baxter International. Did perchance University of Chicago Professor Malcolm J. Casadaban have any connection to Baxter International?
Wikipedia: Baxter International Inc.
Baxter International Inc.is an American health care company with headquarters in Deerfield, Illinois. In early 2009 supplies of contaminated vaccine material with Avian flu virus (Influenza A virus subtype H5N1) provided by Baxter International were sent to a series of European laboratories. The deadly H5N1 strain was mixed with the less harmful H3N2 subtype of the seasonal flu virus, and was detected after it killed test animals in a lab in the Czech Republic...
After doing some background research on this company, you will find, to say the least, that their quality control needs improvement.
Will a global plague spread its tentacles from the Ukraine?
UPDATE: 11 November 2009
As some of you web bot followers know, there is a prediction that during an upcoming time of social unrest, the Powers That Be will unleash biological and chemical agents on the general population through aerosols.
I am not ready to believe that low flying aircraft are now openly spraying the population of the Ukraine as some websites are claiming. Since I have my own extensive library of chemtrail pictures, I know the phenomenon is real, but there are a lot of people in this world vying to manipulate and control emotions.
Clearly, the web bot prediction of a period of rising tensions beginning around October 25, 2009 seems to be correct, but I know many people were anticipating a sudden shift from day to night.
The subtle tactics employed by The Powers That Be never cease to surprise me.
Like the 20th Cenetury periods called the Atomic Age and the Space Age, I choose to call the 21st Century the Age of Desolation. It will be the legacy of our generation. But perhaps there is a chance to redeem ourselves, because the destruction of modern civilization is not entirely humanity's fault.
Humans have always been somebody's property, and most of us do not understand that. I explain this in Chapters One through Five. After many years of research, I look back on this personal revelation and now laugh because so many researchers and authors have reached the same conclusion.
Charles Fort realized this long before I was born.
I am quite aware that this overarching view of the universe labels everyone who holds it a "tin foil hatter". But the reality of UFOs, however, is now firmly established by very credible people, to whom we, as a civilization, have given great responsibility.
Once you have read the ancient texts of many religions and come to this conclusion, then you come back around to those researchers to whom you originally thought were "tin foil hatters." You suddenly realize that there are lot of people just as smart or smarter than you.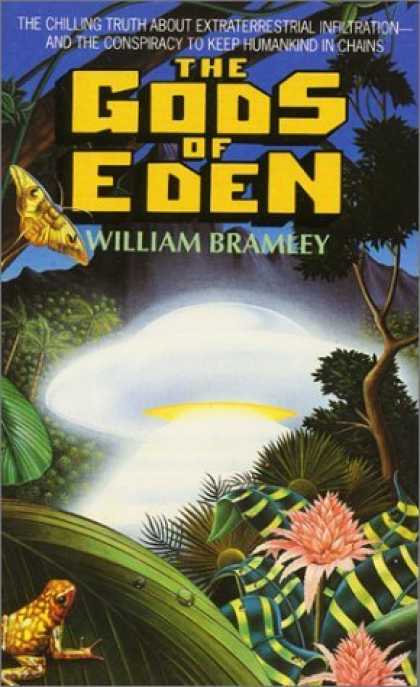 The Gods of Eden By William Bramley
With this in mind, I now refer to William Bramley's book,
The Gods of Eden
. Throughout Chapter Eighteen,
The Black Death
, Bramley recounts Middle Age stories that wherever there was the mysterious appearance of mists, Blue Mists, Evil-smelling Mists, Lethal Mists, there also followed the appearance of strange individuals dressed in black, whereupon the Plague would strike that particular location.
I was surprised by how eerily similar these Middle Age stories are to the modern descriptions of "Chemtrails". Bramley also believes that an extraterrestrial race, which he calls the Custodial Race, has managed the human population throughout history and they continue to this day.
Wikipedia:
The chemtrail conspiracy theory holds that some contrails are actually chemicals or biological agents deliberately sprayed at high altitudes for a purpose undisclosed to the general public. Versions of the chemtrail conspiracy theory circulating on the internet and radio talk shows theorize that the activity is directed by government officials....

The United States Air Force has stated that the theory is a hoax which "has been investigated and refuted by many established and accredited universities, scientific organizations, and major media publications"...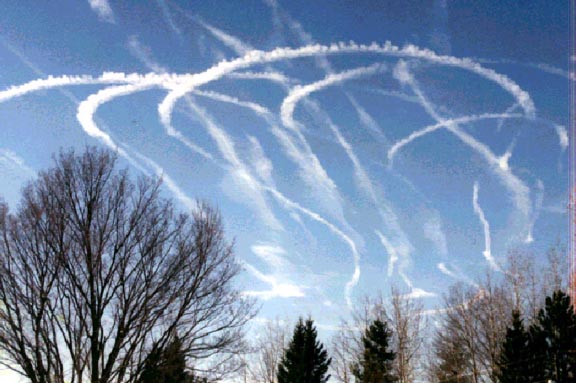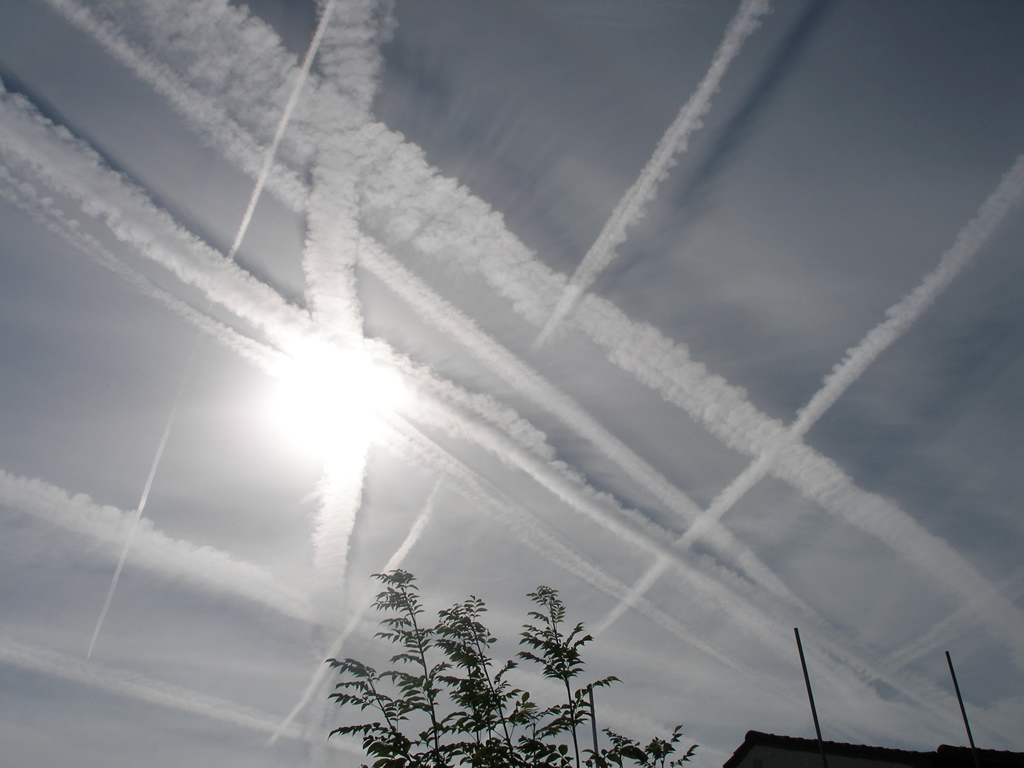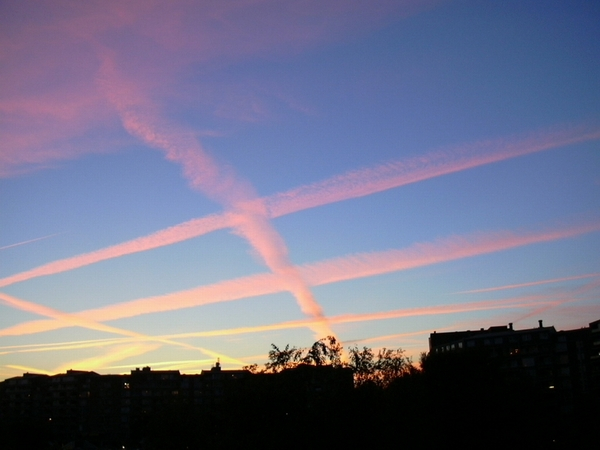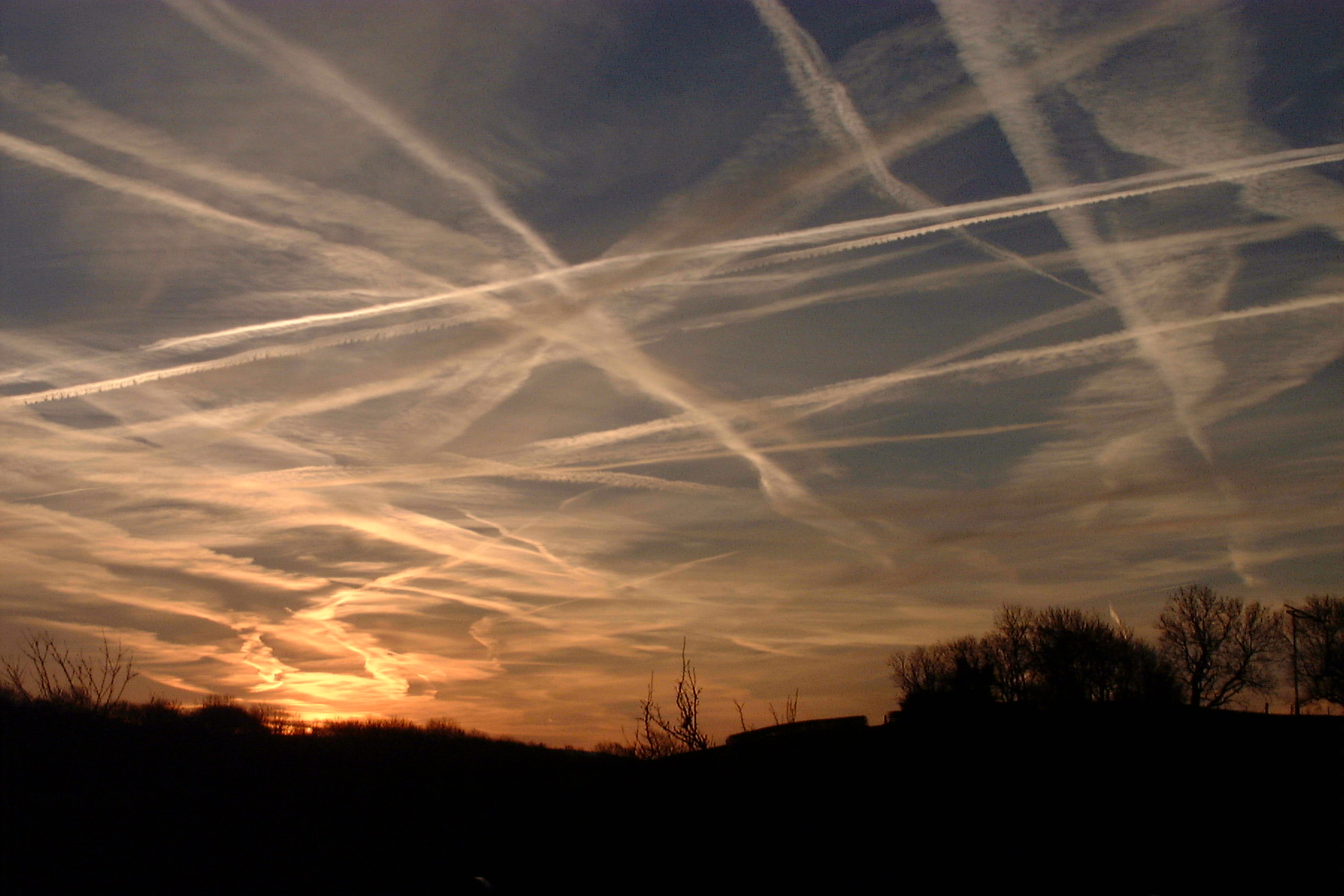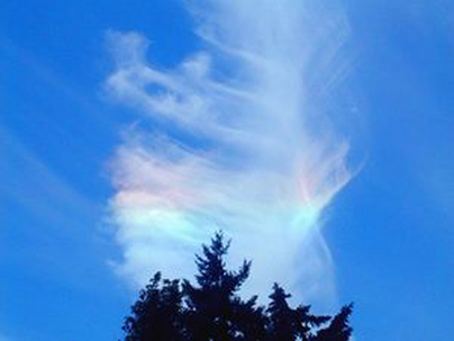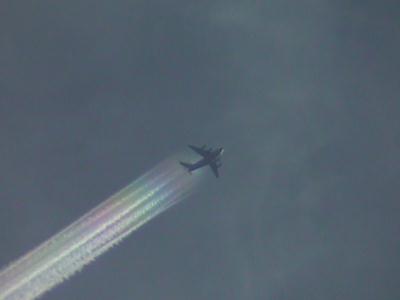 For at least a decade there have even been reports of strange objects following in the wake of some aircraft laying down a chemtrail. A simple Internet search will allow you to choose from the many theories on what these objects may possibly be.
Edgar Cayce 849-45
It (Armageddon) will be as a thousand years, with the fighting in the air, and - as has been - between those returning to and those leaving the earth.


U.F.O. & Chemtrails: The Secret War
The U. F. O. Interferences
If you watch these two videos you see that the airplanes laying down the chemtrails are interfered with by the UFOs.
We are presented with two possibilities:
1) The Airplane is spraying something that is detrimental to human beings below and the UFO is trying to prevent it.
2) The Airplane is spraying something that is beneficial to human beings below and the UFO is trying to prevent it.
That brings us back to Bramley's conclusions about the Custodial Race culling the human population through plague and biological weapons.
The large numbers of dead during the Dark and Middle Ages indicate that the Custodial Race could carry out its human husbandry schemes unimpeded.
These two videos seem to prove that the dynamic has changed and it reminded me of the Edgar Cayce prophecy above.
Both Vedic and Hebrew scriptures record how the losing Asuras and the Fallen Angels fled underground after the last battle of the Great Celestial War. This suggests that Bramley's Custodial Race has been on Earth all along. But as I mention in my book, if we take the literal interpretation of Satan and exiled angels as the defeated elements of a space traveling culture retreating across the galaxy, then that exile could extend many light years around the Earth.
In this ancient, ongoing war, did the battle lines change in July 1947?
What was Edgar Cayce talking about when he said those who will be returning to the Earth?

THE AGE OF DESOLATION

WEBSITE TABLE OF CONTENTS

UPDATES
June-2009
July-2009
August-2009
September-2009
October-2009
November-2009
December-2009
January-2010

The Timeline of Nostradamus

Edgar Cayce's Atlantis and Poseidia

2008 Website Introduction
_____________________________

THE ALTERNATIVE VIEW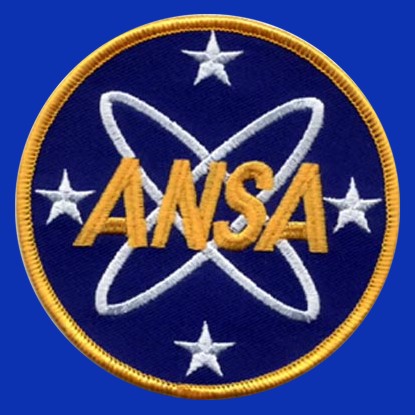 ALTERNATIVE NATIONAL SPACE ADMINISTRATION
ANSA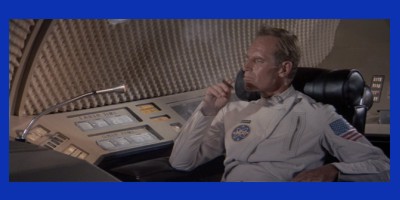 Source: 20th Century Fox
Planet of the Apes

"I'm a seeker too... but my dreams are not like yours..."

_____________________________

PROPHECY NEWS
FOR
WESTERN HEMISPHERE VIEWS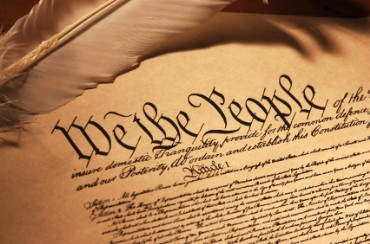 Nostradamus Epistle: Paragraph 27:1
And the countries, towns, cities, realms and provinces who will have abandoned their old customs to gain liberty, will have in fact enthralled themselves still more profoundly, causing them to secretly let go of their liberty.

And losing faith in their perfect religion, they will begin to strike to the left, only to return to the right.

And replacing the sanctity, overcome long ago, of their pristine scriptures
_____________________________

THE POLITICS OF THE GUN AND BADGE


I believe the verse above is a warning that Nostradamus gave the United States over two hundred years before the country was founded.
When I read that prediction thirty three years ago, I could never have imagined the transformation that he had envisioned. It appears that we are near to the day when the freedoms set forth by the Constitution might be lost.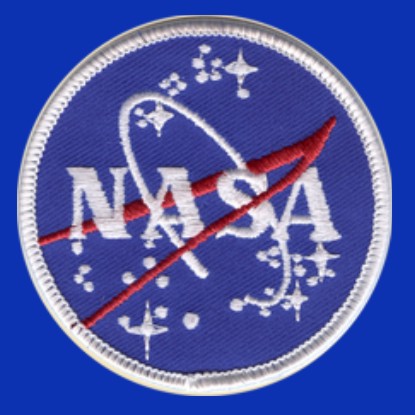 OFFICIAL VIEW


Do not expect any changes from the Obama Administration. The Bush Team is still in control of major elements of the military, the intelligence agencies, and the Justice Department. In fact, the secret is out.
Rolling Stone: Matt Taibbi: Dec 09, 2009
Obama's Big Sellout: The president has packed his economic team with Wall Street insiders intent on turning the bailout into an all-out giveaway... What's taken place in the year since Obama won the presidency has turned out to be one of the most dramatic political about-faces in our history.

S'rîmad Bhâgavatam, CANTO 7, Ch.1, Tx. 9
One can understand whether a living entity is a demon or a demigod by understanding that living entity's devotional performances.

A thoughtful man can understand how much a person is favored by the Supreme Lord by seeing his actions.

See the January 2010 Update to solve the anagram SAMAROBRYN

See the October 2009 Update for the Turkish connections to the Chicago political machine.

See Chapter Seven: The Epistle: World War II and the Rise of the Pagan Sect
_____________________________

THE REAL STAR WARS

INCOMING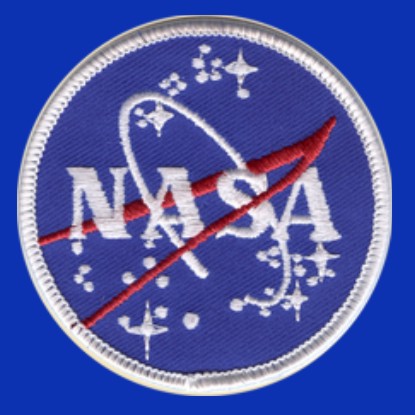 OFFICIAL VIEW

December 21, 2009
Meteor hunt in Beijing continues: Witnesses in Beijing and nearby Tianjin recorded a clearly visible fireball-like meteorite descending near the west horizon of Beijing at 10:23 pm on Dec 16.

NOVEMBER 18, 2009
A BOLIDE LIGHTS UP UTAH AND COLORADO SKIES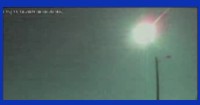 Source: Fox13Now Utah


Was the November 18, 2009 meteor seen over Utah and Colorado really a meteor as NASA claims?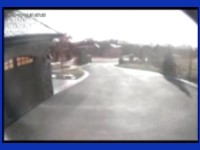 Source: Fox13Now Utah


NASA officials stated that a meteor the size of a drier exploded with the energy of approximately one thousand tons of TNT. At 12:07 AM, the explosion lit up the night sky.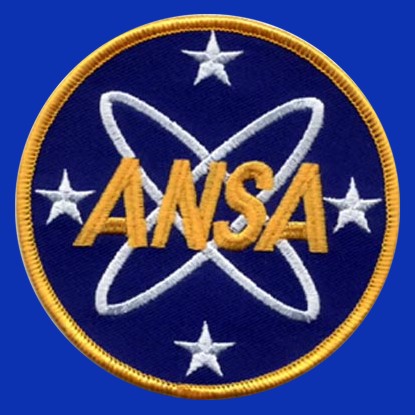 ALTERNATIVE VIEW


The Great Celestial War has once again come to the planet Earth.

Book of Enoch LIII:5
…These are prepared for the host of Azazeel, that they may be delivered over and adjudged to the lowest condemnation; and that their angels may be overwhelmed with hurled stones…

Nostradamus V-59
The English chief stays too long in Nîmes (France),
Towards Spain, AENOBARBE to the rescue:
Millions will die when war starts that day,
When in Artois (Northern France) a bearded star will fall.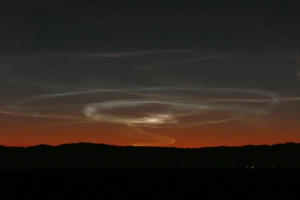 Source: Les Ashwood
November 18, 2009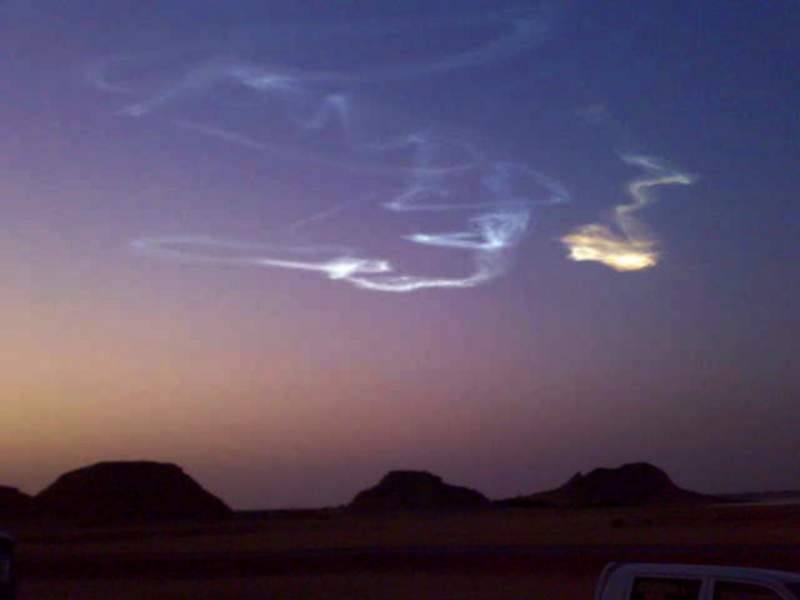 Source: Mohamed Elhassan Abdelatif Mahir (Noub NGO), Dr. Muawia H. Shaddad
Sudan October 7, 2008


What was that strange zigzagging cloud that appeared after the Utah explosion? Something similar appeared near Sudan on October 7, 2008.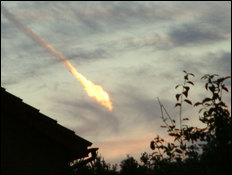 And what is up with Utah, on June 9, 2008 another fireball streaked across the skies over Salt Lake City?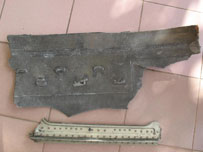 Source: Thanh Nien News


Twelve days later, on June 21, 2008 something exploded over the skies of Vietnam, where pieces of wreckage were recovered.
_____________________________



EXOPOLITICS

GARY MCKINNON'S STORY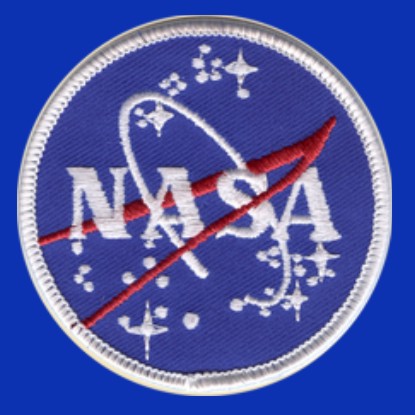 OFFICIAL VIEW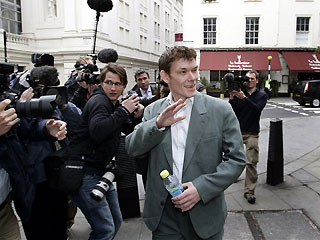 Source: Associated Press


Computer hacker Gary McKinnon to be extradited to US...
Gary McKinnon extradition being fast-tracked by Labour 'to stop Tories reversing it'...
The betrayal of Gary McKinnon...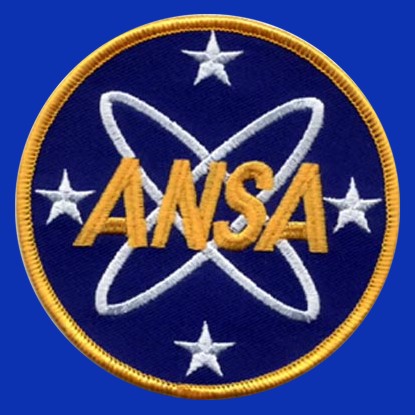 ALTERNATIVE VIEW



The Guardian: Game Over By Jon Ronson: Saturday 9 July 2005: Gary McKinnon Interview
...I started going to places where I really shouldn't be". "...The US Space Command,"

"I found a list of officers' names..." "under the heading 'Non-Terrestrial Officers'."

I found a list of 'fleet-to-fleet transfers', and a list of ship names. I looked them up. They weren't US navy ships. What I saw made me believe they have some kind of spaceship, off-planet."

Revelation 13:7 (King James)
And it was given unto him to make war with the saints, and to overcome them: and power was given him over all kindreds, and tongues, and nations.

See the January 2010 Update
_____________________________



SPY VS. SPY

SIBEL EDMONDS' STORY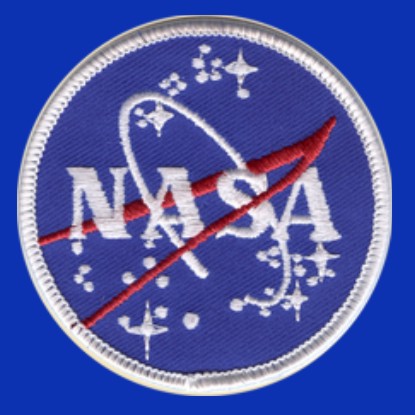 OFFICIAL VIEW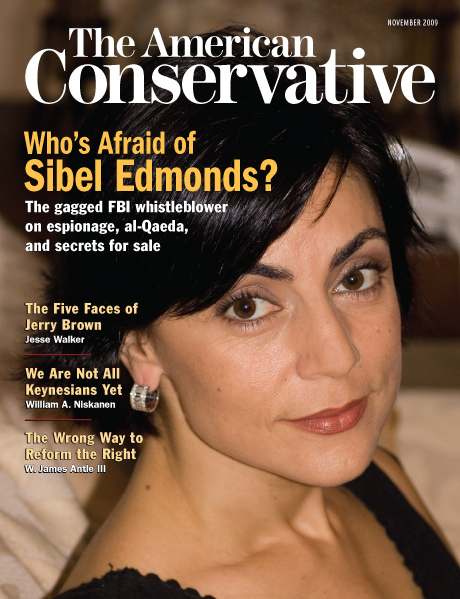 Source: Copyright © 2009 The American Conservative

November 1, 2009
Who's Afraid of Sibel Edmonds?

Austrian Times:
British nuclear expert dies in 40-metre plunge: Authorities said the 47-year-old man – a member of the Comprehensive Nuclear-Test-Ban Treaty Organization (CTBTO) – had joined the UN's current talks with Iran over its nuclear programme.

Mail Online: Jason Lewis: 14 November 2009
British UN scientist's death was 'not suicide', Gordon Brown is told: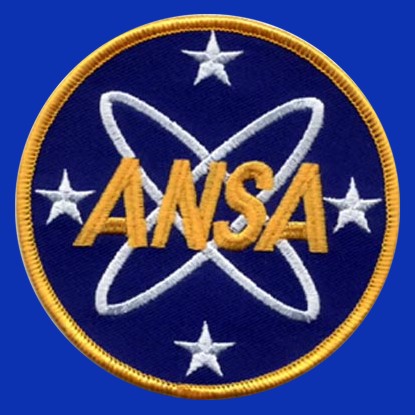 ALTERNATIVE VIEW

Nostradamus Quatrain V-25
The Arab prince of Mars, Sun, Venus, Lion,
The reign of the church succumbs through the sea.
Towards Persia (Iran) very nearly a million men,
Byzantium (Turkey), Egypt, the true serpent will invade.

Nostradamus Quatrain IX-62
To the great one of Ceramon-agora (Usak, Turkey)
The crosses [crusaders] will be attached [labeled] by rank,
The long lasting Opium and Mandrake,
RAUGON shall be released on the 3rd of October.

See the October 2009 Update For The Alternative View to Sibel Edmonds' Story


_____________________________

THE VATICAN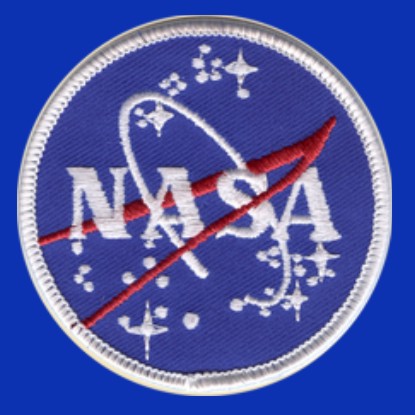 OFFICIAL VIEW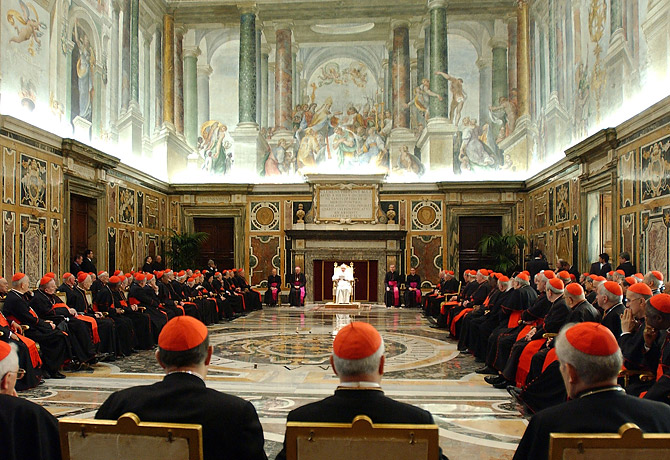 Catholic News Service: Nov-10-2009
Vatican-sponsored meeting discusses chances of extraterrestrial life...


This may be a clue that disclosure of extraterrestrial life is imminent.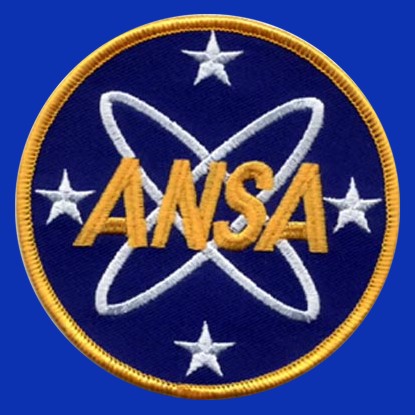 ALTERNATIVE VIEW

The Guardian: Friday 22 June 2007
After 30 years as a closet Catholic, Blair finally puts faith before politics: Outgoing PM seizes early opportunity to convert free of dilemmas of public role...


It may seem like a strange alliance, but look closely at the history of the Windsor Family, and the background of Pope Benedict XVI.
Wikipedia
Act of Settlement 1701: To settle the succession to the English throne on the Electress Sophia of Hanover...


The Pope was elected by the Papal Enclave on April 19, 2005. This date has great significance, it is the eve of Adolf Hitler's birthday. Look also at the Pope's background.
Wikipedia
Pope Benedict XVI: As a German soldier, he was put in a POW camp...


Richard C. Hoagland and Mike Bara document the connection NASA has with the Nazis and the occult in
Dark Mission the Secret History of NASA
. Nostradamus connected the Nazi with a very powerful post World War II group he called the Pagan Sect of Christianity.
See Chapter Seven: The Epistle: World War II and the Rise of the Pagan Sect
_____________________________