REAL WORLD
RUSSIA AND U.S. COALITION FORCES NEAR WAR IN SYRIA
June 19, 2017
The vilification of Russia goes on unabated. Russia's withdrawal today from its agreements with NATO and coalition forces in the airspace over Syria now guarantees that a war is near.

I finally understand how Germans were sucked into the Nazi proscription. You are either with them or against them. When you are called a traitor, the world can be a lonely place.

Vladimir Putin has betrayed The New World Order. The collapse of the Group of Eight Nations was something that I predicted on this Website in 2010; some of you bought the book.

I have watched Oliver Stone's Showtime Series and his interviews with Russian President Vladimir Putin. One part made me realize how naďve I was, how naďve Oliver Stone appeared, and also I think at one time how naďve Vladimir Putin might have been.

Between questions about ISIS oil smuggling, Oliver Stone cut to Russian aerial video footage of miles-long convoys of ISIS oil tankers transporting stolen Iraqi oil across the Turkish border to Turkish controlled ports for export.

Oliver Stone asked Putin why he just did not approach Turkish President Erdogan with the evidence.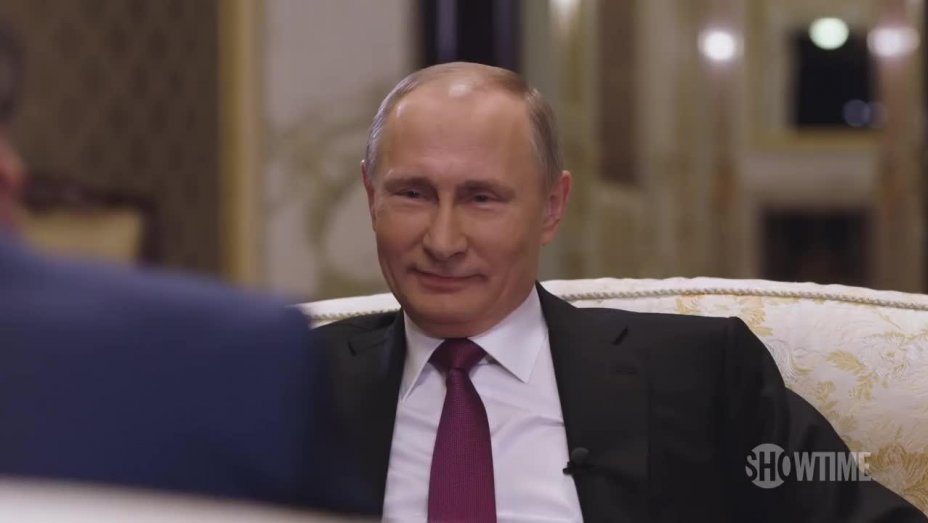 NOSTRADAMUS' GRIFFON
Putin smiled, and he said that at the November 15th-16th, 2015 G20 Summit in Antalya, Turkey, he presented his photographic evidence in stunning detail and with great production to the leaders of the world. They already knew. This is a global criminal cartel; everybody that plays gets their cut. The fix is in, and so there is no fixing it. There is no draining the swamp; there is no place to drain it to...

...And so the Progressive Left is ready to goad Russia into a nuclear war. After watching that interview, I am certain that they will be obliged. That is where I come in; after all, I am in The Doom Business... on multiple professional levels... step into my office.

The one scene I did take serious note of during Oliver Stone's interview was Vladimir Putin's look when it came to relations with NATO and the West. You could see that he believes in the inevitability of war.

With that belief, Putin, who is a martial artist, an 8th Dan black belt in karate and also holding a black belt in Judo, will invariably seize a weak moment. That weak moment may be North Korea, but obviously NATO seems to be trying to force Russia's hand in Syria.

The Islamic Alliance that I predicted in 2007 has formed. The 39-Nation Sunni Islamic Alliance can muster over 350,000 soldiers, 20,000 tanks, and nearly 2,500 airplanes. This army was created for the sole purpose of fighting Russia for Syria.

As you read the link for the recent call for 20,000 more American troops in Afghanistan, you will probably find former Secretary of State John Kerry's Plan B reemerging, this time it will be on steroids. Syria will be big... like Donald J. Trump does big.

Only a few weeks ago Dr. Steve Pieczenik believed that a counter-coup was underway involving Secretary of Defense James Mattis and General Petraus' inner-circle. Is Donald J. Trump in charge?

As I wrote in an Update, The Deep State is playing rope a dope with Donald J. Trump.

A failed military engagement will go terribly wrong for the United States, perhaps the sinking of some of the main ships of the 5th Fleet in the Arabian Sea or the 7th Fleet off the coast of North Korea. Then Trump's military strategy will be blamed, and he and his cadre of Jill Kelley Generals will be finished.

In the three columns below, you can read the Triplicate Series that I see leading to Trump's overthrow. This is the foundational series on which all events rest. That includes the Triplicate Series regarding The Sabine King. It is a Shakespearean play, and I have identified many of the main characters on the front page.

You can now add Donald J. Trump's name to the list of anagrams that I have solved.

In Quatrain X-76 line three, "Des adherans feront ŕ son de trompe", clearly holds an anagram for Trump. Though "trompe" can mean "horn", it can also mean to "cheat" or "deceive". However, I no longer believe that it is just "trumpet", which is "trompette". Nostradamus did like the multidimensional overlap of some word constructions.

Since this Triplicate Series is related solely to Barack Obama and David Petraeus, "his adherents prepare at the sound of [Trump]" is a reference to David Petraeus' circle of Generals, retired General James Mattis, General H. R. McMaster, and Major General Ricky Waddell.

Readers should visit The Triplicate Series; I have posted some of the important ones.

Nostradamus' prophecies are multifaceted, each line is a puzzle edge connecting to another piece.

Nostradamus and the Third Age of Mars, G. A. Stewart, Page 503
With so many story arcs to Nostradamus' overall theme, it is difficult to stay on a linear track without going down too many side roads to explore and explain the smaller predictions inside the larger and more important prophecies. Each poem is like a Russian matryoshka doll. There are little predictions inside of bigger predictions.

This is why I have decided to show the continuity in Nostradamus work by placing those prophecies that repeat certain characters or locations together, as well as keeping the Triplicate and Multiple Series predictions together.

Showing these similar prophecies in one group whether they be sequentially related or related by subject matter, it should prove to the most ardent Nostradamus critics that Nostradamus employed a common theme throughout the entirety of his work.

Nostradamus and the Third Age of Mars, G. A. Stewart, Page 504
I am sure most readers' interest in prophecy came about like my own, personal self-interest. When you are a sitting duck on a primary target in the middle of the Persian Gulf, you are driven by the Big Question, when is the Main Event?

Since Nostradamus has provided us with a range of dates, I have worked hard to decipher The When. As I explained in Chapter Nine, in Quatrain IV-100, "celestial fire on the Royal edifice [Vatican]" really did mean lightning striking St. Peter's Basilica and not bombs. The line between Nostradamus' metaphors, allusions, and actual descriptions of the future gets blurry.

In both editions of Nostradamus and the Age of Desolation, my biggest mistake was acknowledging Nostradamus' poetic license while still making literal interpretations.

CONSTRUCTING AN INTELLIGENCE REPORT
Just as in Minority Report, I am using Nostradamus prophecies to zero in on future trouble areas. In the overall frame of events, I know that a terrorist act against the Vatican will threaten the peace. I know that he points to Albania.

From real-world events, we know that Albania threatens Macedonia with dreams of a Greater Albania. Those troubles are linked in this Update. We have three very important related subjects. We know that NATO's largest base in the region, Camp Bondsteel, is in Kosovo. We know that Kosovo's Prime Minister is allegedly the head of the Albanian Mafia and the largest heroin trafficker in the Balkans.

I suspect that the upcoming conflict between Albania and Macedonia over a Greater Albania will lead to the emergence of The Macedonian. As you can read from the front page, he is on my list of the Nine Muslim Leaders that Nostradamus predicted would appear during World War III.

In late April we saw rioting in Macedonia come into the news, and so this is how I begin looking for key Nostradamus' characters. From the overall construction of Nostradamus prophecies, I know that The Macedonian will be an ally of Iran, and that means he will most likely be fighting a terrorist group in Albania known as the Mojahedin-e Khalq (MKO).

All of this can be daunting research work, but once I have it assembled into the framework I am constructing on this Website, it will narrow the field-of-view when looking for The Macedonian.

THE MACEDONIAN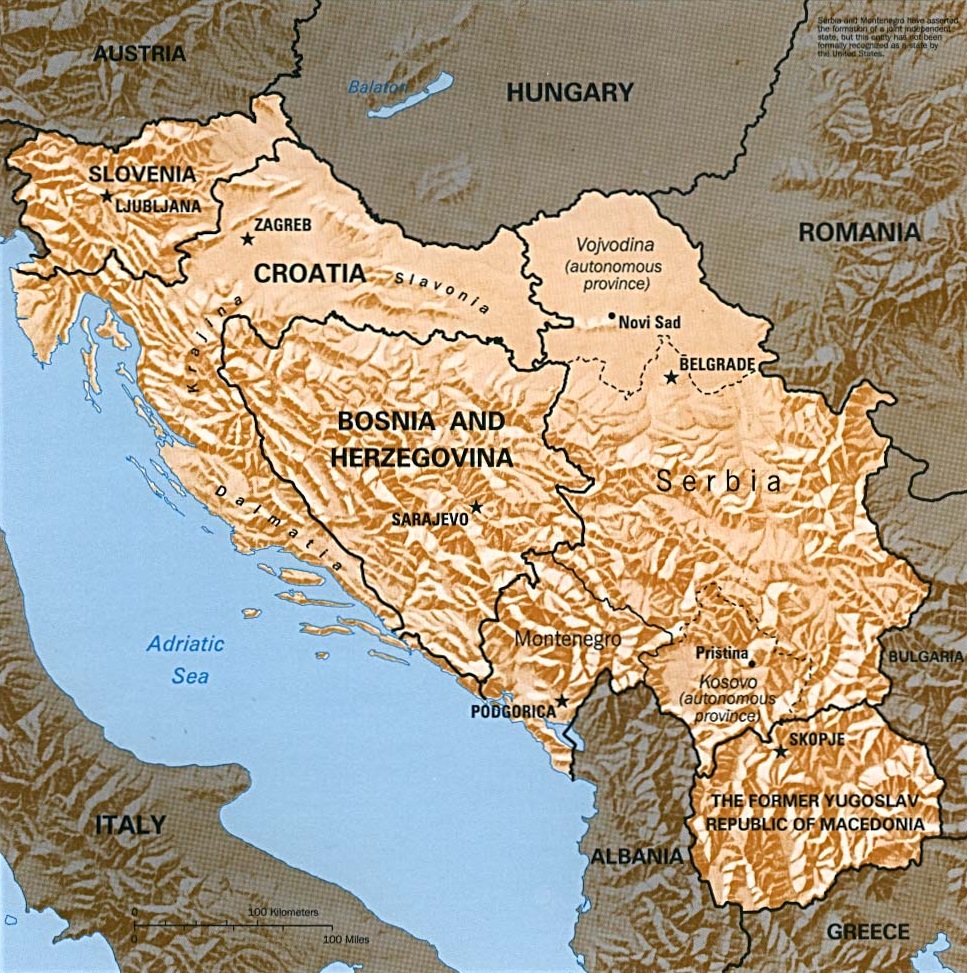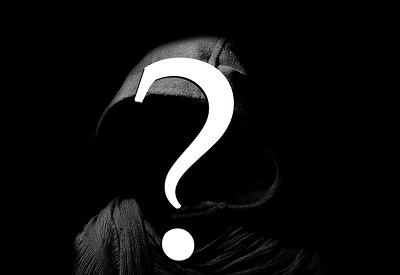 Nostradamus Quatrain X-7
Le grand conflit qu'on appreste ŕ Nancy,
L'Aemathien dira tout ie soubmets:
L'Isle Britanne par vin, sel en solcy,
Hem. mi. deux Phi. long temps ne tiendra Mets.

Nostradamus Quatrain X-7
The great conflict prepared for Nancy (N. France),
The Macedonian states I subjugate all:
The British Isle wine, salt, and worried,
Hem. mi. two Phi. will not hold Metz (N. France) long.

Albania is also home to two terrorist organizations used by NATO. Turkey calls one of them the Fethullah Gülen Terror organization (FETO), and the second is Mojahedin-e Khalq (MKO), which sees Iran as its enemy.

With the nature of modern terrorist warfare, it has certainly altered my original interpretations of Nostradamus' predictions of a Muslim invasion of Europe. As I have repeatedly mentioned on this Website, there can be a great amount of leeway in defining Nostradamus' allusions, metaphors, and actual events.

However, Russia will invade the Balkans and Europe, that is clearly in Nostradamus' prophecies. Iran is coming too, and The Macedonian will follow.