G. A. STEWART'S NOSTRADAMUS
WELCOME TO A MODERN VIEW OF PROPHECY
This website is now read in over 4200 cities around the world. Throughout the last year, readers in Russia have woken up to my interpretations of Nostradamus' prophecies. Moscow is now consistently one of my top ten cities, followed by Paris, Vienna, and Madrid now in my top twenty.

After the 11-13-2015 ISIS attack in Paris, I see that many other French and European readers have discovered my research.

But my 2013 book, Nostradamus and the Age of Desolation needs to be updated. Since its publication, I have discovered two more important Nostradamus' anagrams naming Muslim leaders central to World War III. I have posted these discoveries at the bottom of this page. And there is much more to tell you.

I am trying to finish the sequel, but unfortunately writing and maintaining this website comes at great cost to me. I will not avail the world of what that price is, because people in France, Russia, Syria, and Turkey are paying a far greater price as humanity enters the End of Days.

In an effort to keep this website going, I have lowered the price of Nostradamus and the Age of Desolation to $2.99 to raise money to finish the sequel and to up-to-date this site.

Nostradamus in the News has become a popular section of this website, and readers of my book know that the main news stories of the day are easily falling into the chapter headings in each column.

Please spread the word about my work, and thank you to that handful of faithful and generous readers.

SEPTEMBER 11, 2015
NEW YORK - MECCA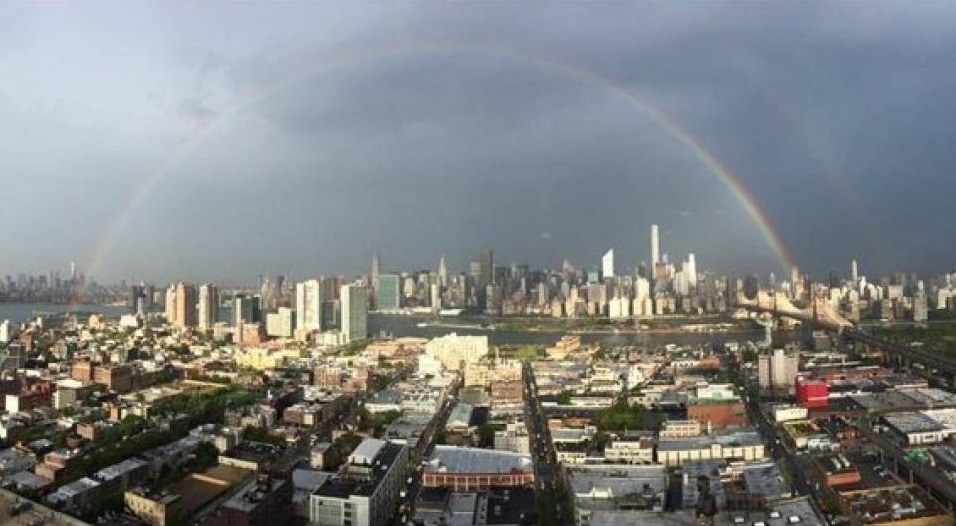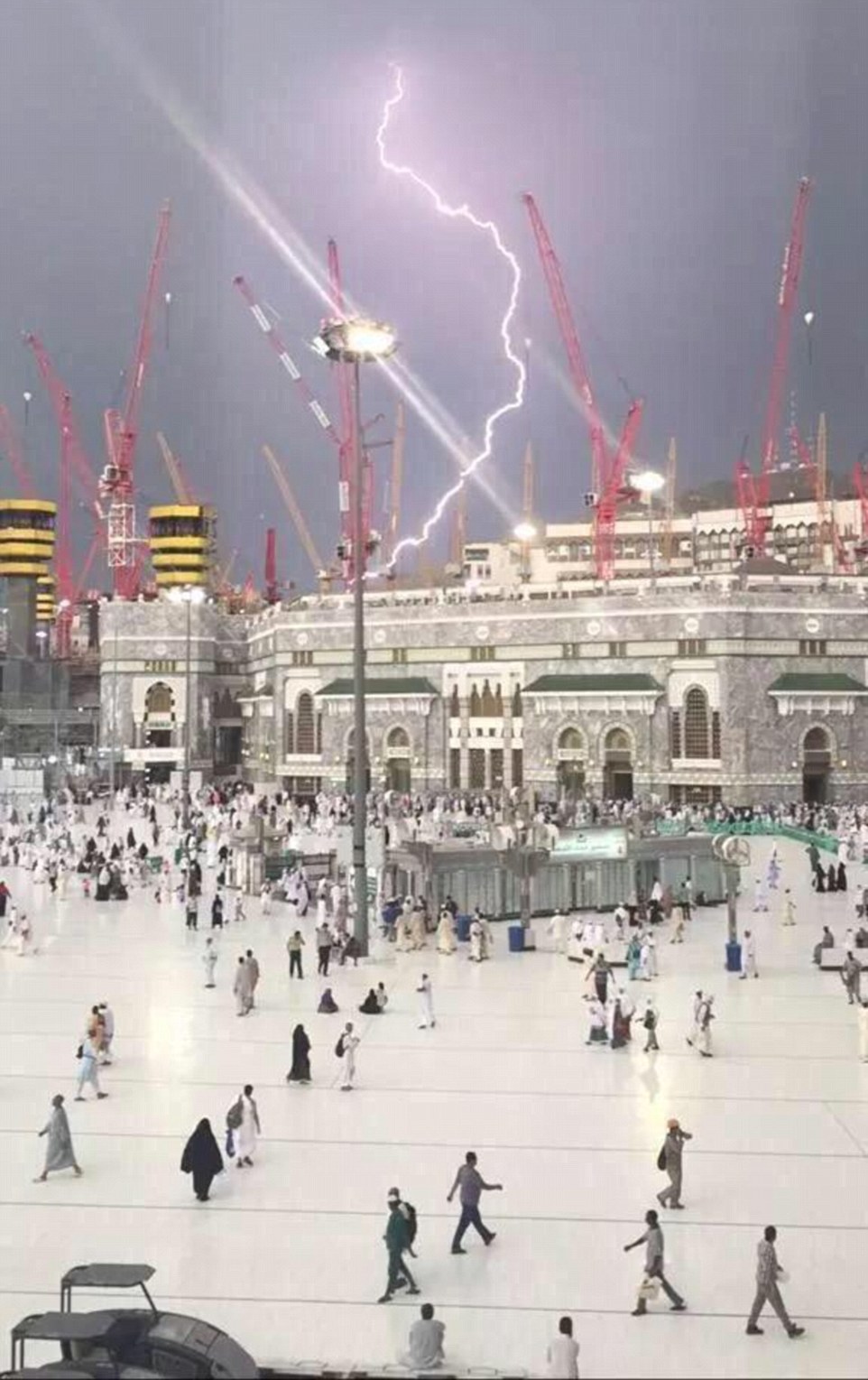 These amazing pictures of New York and Mecca on September 11th, 2015 seem almost impossible to be coincidental.

In the section below, watch the YouTube video of a 15-year-old boy who describes his near-death experience after he was clinically dead.

He states that he was told in heaven that the End Times began on September 11th, 2015. Was the rainbow over New York and the lightning strike in Mecca a symbolic sign that the End of Days have finally begun?

What about the September 23rd, 2015, Yom Kippur meeting of Barack Obama and Pope Francis? Read my thoughts below, and then read my 2007 and 2013 predictions. With the Russian and Turkish militaries massing on the Syrian border, with Turkey denying the Russian Navy access to the Bosphorus and Dardanelles Straits, it looks like my predictions were not so crazy after all.

PREDICTED HERE
THE FALSE PROPHET AND ANTICHRIST
SEPTEMBER 23, 2015 YOM KIPPUR
THE END TIMES KICKOFF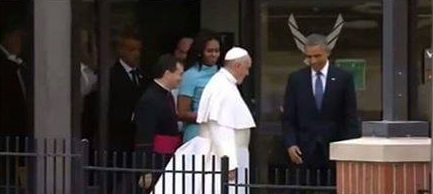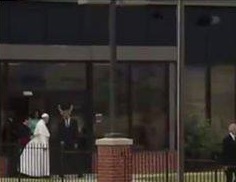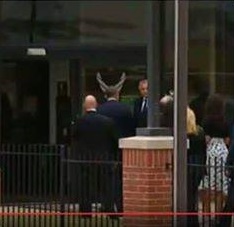 THERE ARE NO COINCIDENCES. IT IS ALL A STAGED PLAY. THE FALSE PROPHET AND THE ANTICHRIST REVEAL THEMSELVES ON YOM KIPPUR 2015.
THE MEANING OF THE HORNS ON YOM KIPPUR
These photographs are no accident.

Symbolism is everything. Dr. Carl Jung called them archetypes. Seven-thousand years of history, countless cylinders, scrolls, and books have contributed to every information bit that creates every human being.

Edgar Cayce said that understanding the spiritual symbolism behind material things and events is fourth dimensional thinking.

Read, The Master Game, Unmasking the Secret Rulers of the World, by Graham Hancock and Robert Bauval. They extensively document the history of symbolic manipulation and signaling.



Nostradamus and the Age of Desolation, Page 135


After the archangels had finally captured Azazyel, Raphael bound his hands and feet and then dug a hole in the desert. The rebelling angel was then buried and had a mountain placed over him so that he would remain in darkness in Dudael until the Final Judgment.

Azazyel's punishment is memorialized in the ritual followed on the Jewish Day of Atonement. Found in Leviticus 16:8, as well as in The Dead Sea Scrolls, every Yom Kippur two goats were to be chosen by lottery; one was to be sacrificed and one was to be released into the desert. "This is for Azazyel", was spoken as the scapegoat was sent to find its way through Dudael, the place of Azazyel's imprisonment.



Dead Sea Scroll 11Q 19 Col. XXVI
The Temple Scroll (Wilfred G. E. Watson)
…3 […] The High Priest [will cast lots] 4 [concerning the two he-goats:] one will
fall by lot [to YHWH, the other to Azazel]…
5 …He will slaughter the he-goat which [has fallen to YHWH…]

NOVEMBER 15, 2015
Two days after the horrendous jihadist attacks in Paris, Pope Francis preached about the "end times," encouraging his hearers to be vigilant and ready at any moment to meet God face to face.
In his Angelus message Sunday, the Pope invited the ten thousand pilgrims gathered in Saint Peter's Square to think about their death, the day they will meet God and give an accounting for their life.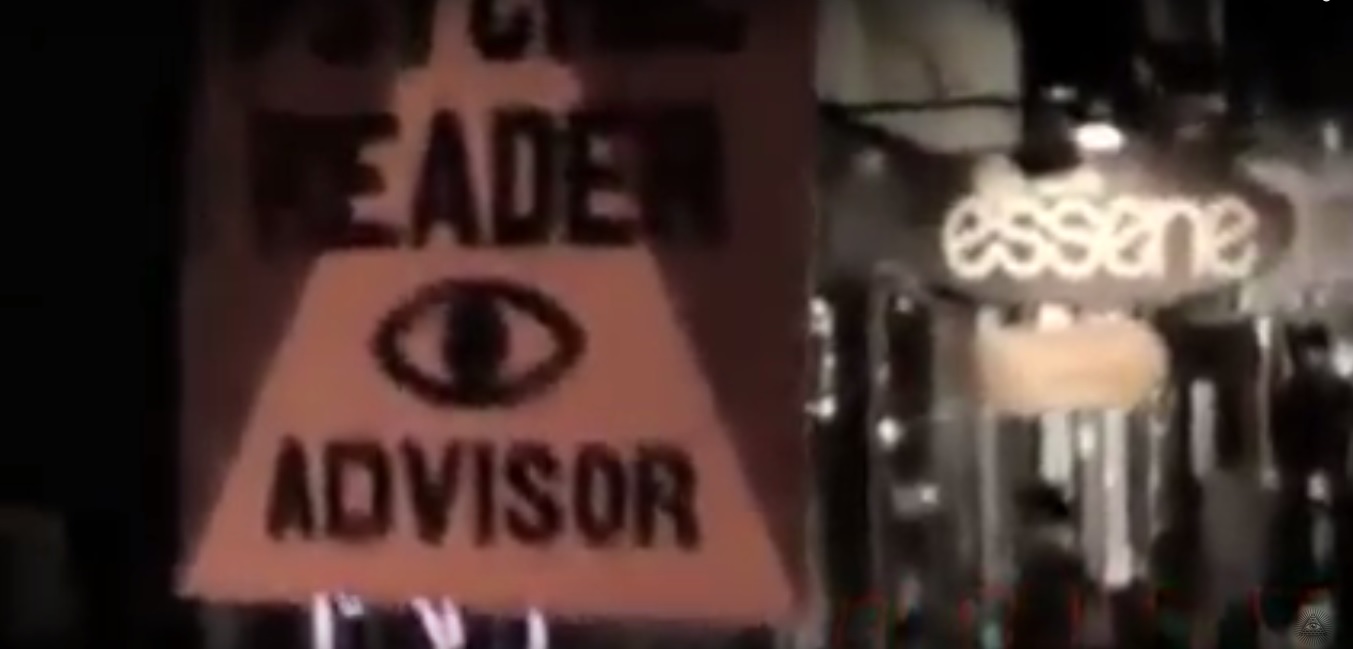 THE TWO SIDES AT WAR
Nostradamus and the Age of Desolation, Page 303

"The message is in the movie." ...With set design costing millions of dollars, the introduction of these symbols of control is expensively intentional.

...As an interesting aside on this video of New World Order symbolism, at the two minute and twenty-six second mark there is a clip from the 1981 movie Blow Out. Please note that on the left we see the pyramid and all-seeing eye of the New World Order and to the right above a store we see a sign in the shape of a fish that spells out the word Essene.

The fish is symbolic of Christianity. This is a clear demarcation of both sides in this spiritual battle. As I have mentioned, the Essenes were most likely the forerunners and founders of Christianity.

PREDICTED HERE
113 TERRORIST ATTACK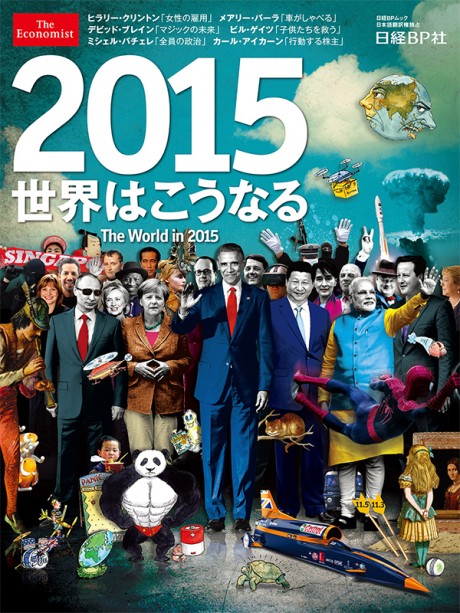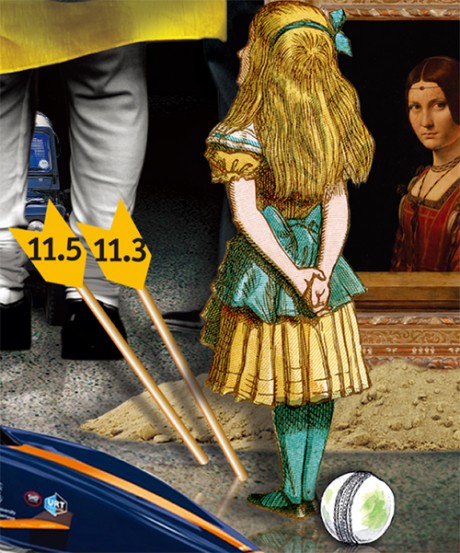 Readers should note how quickly the world has moved closer to nuclear war after the September 23, 2015 Yom Kippur meeting between Pope Francis and Barack Obama. Nostradamus' Pagan Sect of New Infidels will telegraph their intentions as they did in the picture of Barack Obama with horns at the top of this page.

The False Prophet and Antichrist openly revealed themselves to an incredulous public. The Economist magazine cover might be another example. So, like others, I also have my concerns about 11-3-2015.

Do note Nostradamus' reference to the travels of Abraham, noted specifically in Genesis 11:31. Readers can also see a possible hint of this number combination in Nostradamus Quatrain III-31, which holds the anagram for Iranian Major General Qasem Soleimani, so important in the coming of the "New Xerxes". See at the bottom of this page.

03-11-1985 - MIKHAIL GORBACHEV COMES TO POWER IN THE USSR
03-11-2004 - THE MADRID TRAIN BOMBINGS
03-11-2011 - THE FUKUSHIMA EARTHQUAKE AND NUCLEAR MELTDOWNS
03-13-2013 - CARDINAL JORGE BERGOGLIO BECOMES POPE FRANCIS
10-31-2015 - A RUSSIAN PASSENGER JET IS BLOWN UP OVER THE SINAI
11-03-2015 - US SENDS F-15 JETS TO TURKEY
11-13-2015 - ISIS JIHADISTS KILL 130 PEOPLE IN PARIS FRANCE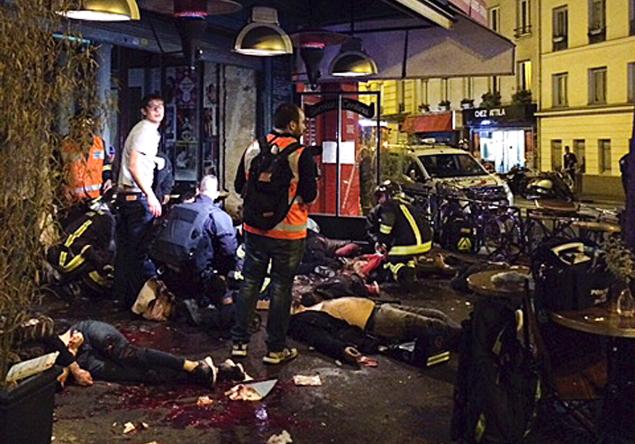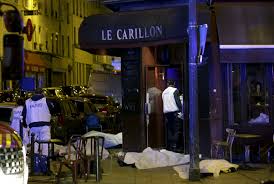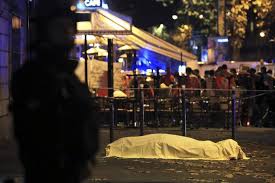 THE WHY
Readers, as you can note from the terrible news of the terrorist attacks in Paris, another 3-1-1 date combination sees another tragic event.

As I complete the sequel to Nostradamus and the Age of Desolation, I noted that Mikhail Gorbachev was made the last Secretary General of the Soviet Union on 3-11-1985.

What is the significance of this number combination? Grady over at Nostracodeus asked me last night. My best guess is that the Knights Templar were rounded up, tortured, and executed on October 13, 1307. 10-13-1307.

What does the Knights Templar have to do with Islamic Terrorism? I suggest that Nostradamus' Pagan Sect of New Infidels are the main culprits as they spread their Empire of Chaos. I call them the The Architects of Doom.

If readers have doubts that ISIS was created by the Shadow Governments of the West, ample proof can be found in Nostradamus In the News under the column, The Rise of the Islamic Alliance.

Jacques de Molay, leader of the Knights Templar was burned at the stake in front of the Cathedral of Notre Dame on March 13th, 1314, another Friday the 13th.

The Cathedral of Notre Dame was once the site of the Temple of Isis. The Seal of Paris is the Boat of Isis. Pope Francis was elected to the Papacy on March 13th, 2013, exactly 699 years after Jacques de Molay was burned alive.

It was The Master Game, Unmasking the Secret Rulers of the World, written by Graham Hancock and Robert Bauval, that led me to see the Isis connections to Freemasonry and the French Revolution.

During the French Revolution, the Cult of Reason tried to destroy the Roman Catholic Church. Priests that did not convert were beheaded on the guillotine. The French Revolutionaries erected statues and fountains to the Egyptian goddess Isis.

Inanna, Ishtar, and Isis, to the Sumerians, Babylonians, and Egyptians, was the Goddess of 10,000 Names.
FRANCE AND ISIS HAVE A LONG HISTORY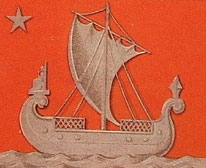 The Seal of Paris - The Boat of Isis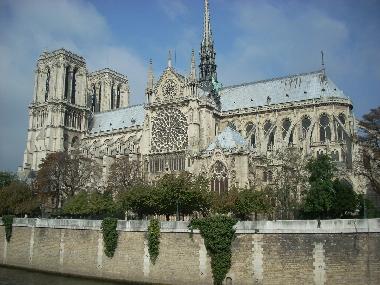 A Temple of Isis preceded the Cathedral of Notre Dame.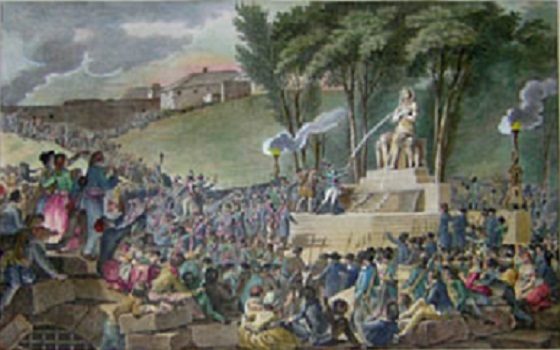 The French Revolution
Monet's Isis - The Fountain of Regeneration
COMING SOON
WORLD WAR III's
ASSASSINATION OF ARCHDUKE FERDINAND
MOMENT APPROACHES
TURKEY'S PRESIDENT RECEP ERDOGAN
IS
NOSTRADAMUS' RAUGON
Nostradamus Quatrain IX-62
Au grand de Cheramonagora
Seront croisez par ranc tous attachez,
Le pertinax Oppi, & Mandragora,
Raugon d'Octobre le tiers seront laschez.

Nostradamus Quatrain IX-62
To the great one of Ceramon-agora (Usak, Turkey)
The crosses [crusaders] will be attached [labeled] by rank,
The long lasting Opium and Mandrake,
Raugon shall be released on the third of October.

REARRANGE RAUGON TO UROGAN
RULES OF ANAGRAMS - ADD OR CHANGE ANY LETTER
ADD THE D
URDOGAN <-----> ERDOGAN


On October 3rd, 2014 Turkey's Parliment voted to get involved in Syria. This is the day I solved the anagram for RAUGON. It is a perfect example of what I call the Nostradamus' Butterfly Effect. Erdogan was not assassinated on October 3rd, but this action gauranteed his death.


OCTOBER 3rd, 2014: Boots On the Ground: Turkish Parliament Passes Syrian Invasion Resolution.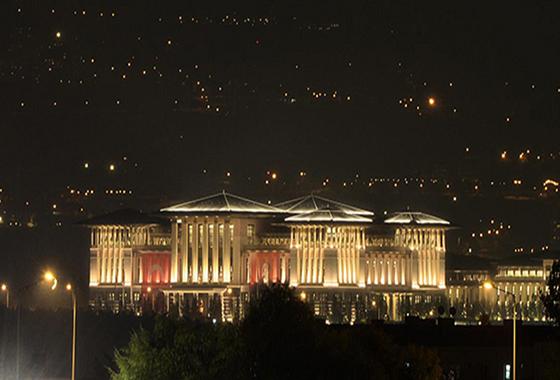 Turkish President Recep Tayyip Erdogan's Palace

Nostradamus Quatrain I-52
Les deux malins de Scorpion conioint,
Le grand Seigneur meurtry de dans ƒa ƒalle:
Peƒte à l'Egliƒe par le nouueau Roy ioint.
L'Europe baƒƒe, & Septentrionale.

Nostradamus Quatrain I-52
The two wicked ones conjoined in Scorpio,
The great Seignior murdered in his hall:
Plague to the Church by the King newly joined,
Europe low and Septentrionale.



The great Seignior was once known as the Sultan of Turkey. Septentrion represents Ursa Major, the Great Bear, and it is symbolic of Russia.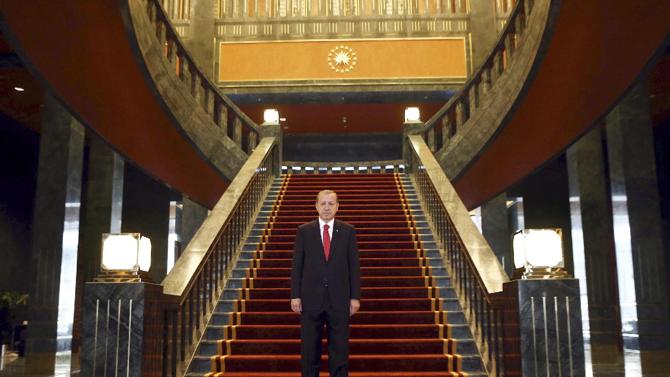 Turkish President Recep Tayyip Erdogan "in his hall"

TRANSLATION: Nostradamus Quatrain I-52
The two wicked ones conjoined in Scorpio,
The great Seignior [Turkish Leader is] murdered in his hall:
[It will bring a] Plague to the Church by the King newly joined,
Europe low and Septentrionale [Russian].



The Archduke Ferdinand's June 28th, 1914 assassination ignited World War I. Germany declared war on Russia on August 1st, 1914, the 9th Day of Av.


9th Day of Av = 9/11
PREDICTED HERE
BARACK OBAMA
IS
NOSTRADAMUS' THIRD ANTICHRIST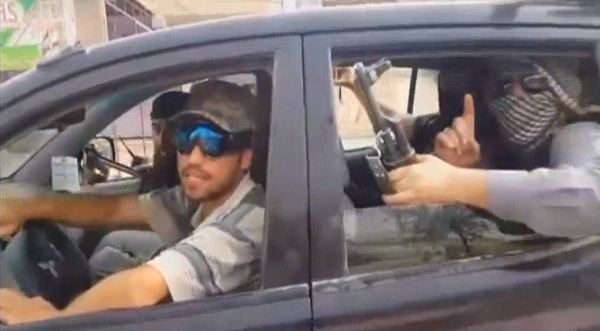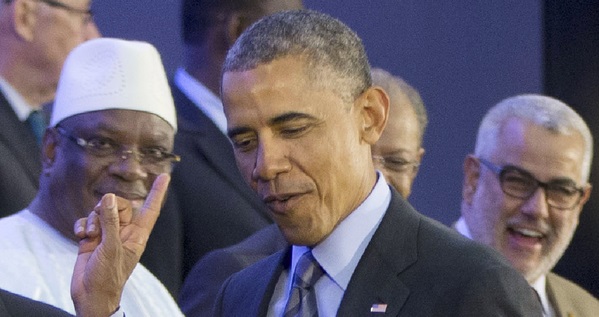 THE MUSLIM SHAHADA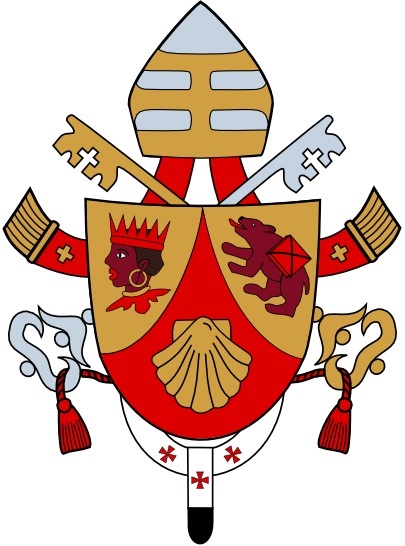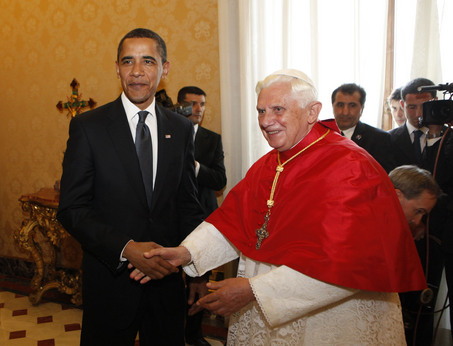 THE GREAT PROSCRIPTION
ENEMIES OF THE EMPIRE
Nostradamus Quatrain III-60
Par toute Asie grande proscription,
Mesme en Mysie, Lysie, & Pamphylie:
Sang versera par absolution,
D'vn ieune noir remply de felonnie.

Nostradamus Quatrain III-60
Throughout all Asia great proscription,
Even in Mysia (NW, Turkey), Lycia (SW Turkey), and Pamphilia (SW Turkey):
Bloodshed through absolution,
Of a young black king filled with felony.

Ezekiel 38:2 (King James)
Son of man, set thy face against Gog, the land of Magog, the chief prince of Meshech and Tubal, and prophesy against him,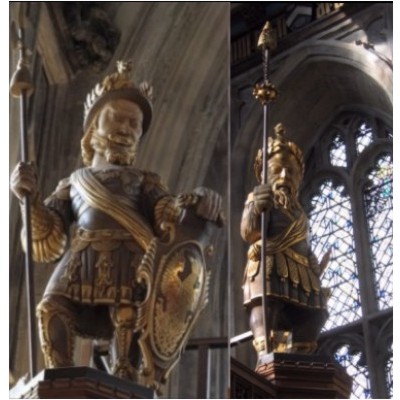 Gog and Magog, the Guardians of the City of London, the West's financial capital.
Nostradamus Quatrain IX-55
L'horrible guerre qu'en l'Occident s'appreƒte,
L'an enƒuiuant viendra la peƒtilence
Si fort horrible qne ieune, vieux ne beƒte,
Sang, feu, Mercure, Mars, Iupiter en France.

Nostradamus Quatrain IX-55
The horrible war which is being prepared in the West,
The following year will come the pestilence
So very horrible that young, old, nor beast,
Blood, fire Mercury, Mars, Jupiter in France.

Clearly, the exact definitions of these countries mentioned in Ezekiel point to NATO and the City of London as the identity and origin of Gog and Magog.

NATO conquered Libya and has created a terrorist army now known as ISIS to fulfill the goal of creating a Sunni run empire in the Middle East that is a vassal state of NATO.

COMING SOON
NATO AND RUSSIA
GO TO WAR
Nostradamus Quatrain I-74
Apres seiourné vogueront en Epire:
Le grand secours viendra vers Antioche,
Le noir poil crespe tendra fort à l'Empire:
Barbe d'airain le rostira en broche.

Nostradamus Quatrain I-74
After having tarried they wander into Epirus (Greece):
The great relief will come towards Antioch (Syria),
The curly haired black [king] strives strongly for the Empire [Aquilon/NATO]:
Bronzebeard [Nero/Aenobarbe] will roast on a spit.

Amid Russia Tensions, NATO Preps For Massive Military Drill In Spain

Nostradamus Quatrain V-59
Au chef Anglois à Nimes trop feiour,
Deuers l'Espagne au secours Areobarbe,
Plusieurs mourront par Mars ouuert ce iour,
Quand en Artois faillir estoille en barbe.

Nostradamus Quatrain V-59
The English chief stays too long in Nimes (France),
Towards Spain Aenobarbe [Nero/Black King] to the rescue:
Many will die through Mars [war] opened that day,
When in Artois (N. France) falls a bearded star [meteorite].

PREDICTED HERE
THE FIRST EGYPTIAN BLOW OF STEEL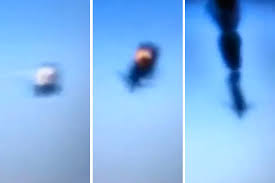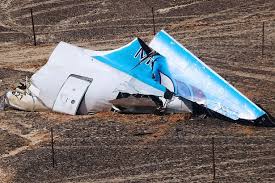 The Russian jet was destroyed over the Egyptian Sinai after taking off from Sharm el-Sheikh. If there was sabotage, clearly, there had to be an Egyptian hand involved at the point of departure.

October 31, 2015
ISIS Releases Video Of Alleged Russian Airplane Mid-Air Exposion After It Claims Responsibility For Disaster

November 2, 2015
Russian Plane Disintegrated Due To "Mechanical Impact" Airline Claims, Hinting At Bomb Explosion

Nostradamus Sixain XXXI
Celuy qui ales hazards ƒurmenté,
Qui fer feu, eau n'a iamais redouté,
Et du pays bien proche de Baƒacle,
D'vn coup de fer tout le monde eƒtonné,
Par Crocodil eƒtrangement donné,
Peuple rauy de voir vn tel ƒpectacle.

Nostradamus Sixain XXXI
He who has overcome the hazards,
Who has never feared sword, fire, water,
And of a country close to Toulouse [Palestine],
By a blow of steel the entire world astonished,
Strangely given by the Crocodile [Egypt],
People delighted to see such a spectacle.


Toulouse, France has a large Palestinian population and sees many demonstrations of Palestinian support. Nostradamus Sixain also suggests a Palestinian hand in the sabotage of the Russian jet.



October 31, 2015
Russian Nuclear Units On The Move, Non-Essential Civilians Told To Leave

November 3, 2015
Vladimir Putin commands Russian security council to stockpile nuclear protective equipment President says country must be prepared for threats 'both in peacetime, and – God forbid... in wartime'

The next move may come from Jerusalem.

Nostradamus Sixain XXXIV
Princes & Seigneurs tous ƒe feront la guerre,
Couƒin germain le frere auec le frere,
Tiny l'Arby de l'heureux de Bourbon,
De Hieruƒalem les Princes tant aimables,
Du fait commis enorme & execrables,
Se reƒƒentiront ƒur la bourƒe ƒans fond.

Nostradamus Sixain XXXIV
Princes and Lords will all make war against one and other,
First cousin brother against brother,
Arabs finished by the happy Bourbon,
The Princes of Jerusalem very agreeable,
To committing the heinous and execrable deed,
They will feel the effects of the bottomless purse.

IS THIS STORY CONFIRMATION OF SIXAIN XXXIV?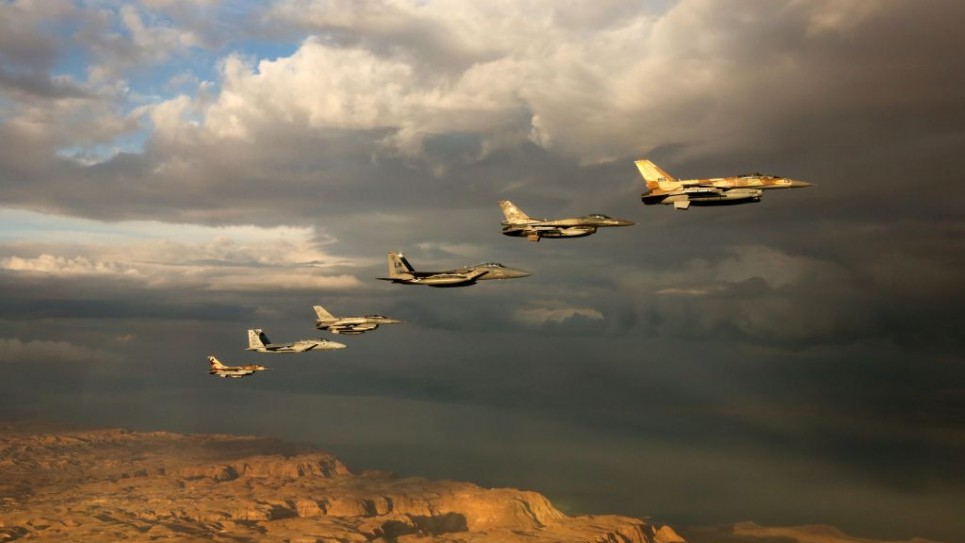 COMING SOON
THE SECOND EGYPTIAN BLOW OF STEEL
Nostradamus Sixain XLV
De coup de fer, tout le monde eƒtonné,
Par Crocodil eƒtrangement donné,
A vn bien grand parent de la ƒangƒuë,
Et peu aupres ƒera vn autre coup
De guet a pend, commis contre le loup,
Et de tels ƒaits on verra l'iƒƒuë.

Nostradamus Sixain XLV
The entire world astonished by a blow of steel,
Strangely given by the Crocodile [Egypt],
To a very great one, relative of the leech [Palestinians],
And shortly after there will be another blow
By foul play, committed against the wolf [Italy],
And of such deeds one will not see the result [Terrorism].

Nostradamus Epistle: Paragraph 34:2
And the place which was once the abode of Abraham will be assaulted by persons who hold the Jovialists in veneration.

TRANSLATION: Nostradamus Epistle: Paragraph 34:2
And the place which was once the abode of Abraham (Harran/Sanliurfa, Turkey/Nablus/Balata al-Balad/West Bank) will be assaulted by [the Russian army] who hold the Jovialists [Capitalists] in veneration.


To understand why Nostradamus called Capitalists, Jovialists, read this link. It is a great example of Nostradamus' sense of poetic and historical irony.



Genesis 11:31
And Terah took Abram his son, and Lot the son of Haran his son's son, and Sarai his daughter in law, his son Abram's wife; and they went forth with them from Ur of the Chaldees, to go into the land of Canaan; and they came unto Haran (Sanliurfa, Turkey), and dwelt there.



Note that both places that were "the abode of Abraham" are now involved in ISIS/Islamic Jihadist conflict. The reference to Abraham also causes me some more concern about the date 11/3.

Sanliurfa, Turkey is on the front line in the war against ISIS. So, we may be seeing a compound Nostradamus prediction that leads from events in Sanliurfa, Turkey, to events that culminate with this Second Egyptian Blow of Steel possibly in Nablus.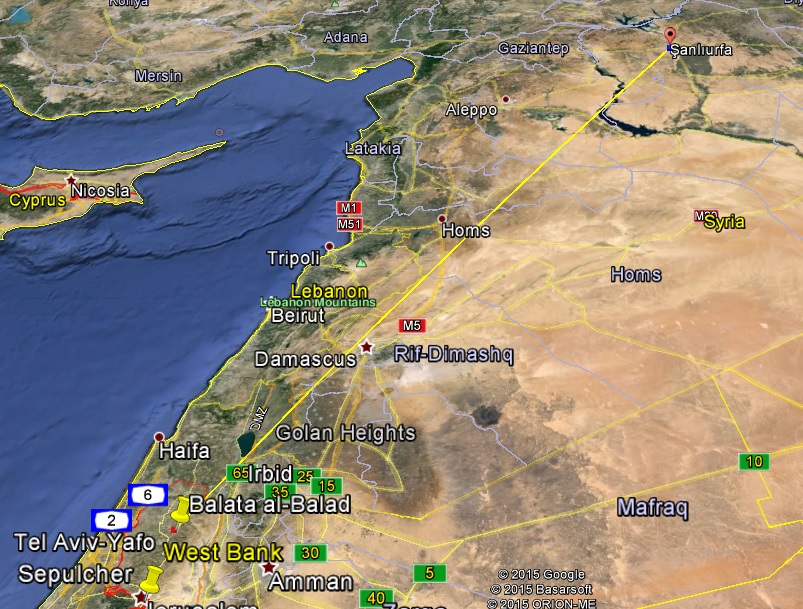 Nostradamus Epistle: Paragraph 34:3
And this city of Achem will be surrounded and assailed on all sides by a most powerful force of warriors.

TRANSLATION: Nostradamus Epistle: Paragraph 34:3
The city of Shechem, (Nablus/Balata al-Balad/West Bank) will be completely surrounded on all sides by powerful [Russian, Chinese, Iranian, and Palestinian] forces.

Genesis 12:6
And Abram passed through the land unto the place of Sichem, unto the plain of Moreh. And the Canaanite was then in the land.

Genesis 12:7
And the Lord appeared unto Abram, and said, Unto thy seed will I give this land: and there builded he an altar unto the Lord, who appeared unto him.

Genesis 12:8
And he removed from thence unto a mountain on the east of Bethel, and pitched his tent, having Bethel on the west, and Hai on the east: and there he builded an altar unto the Lord, and called upon the name of the Lord.

Nostradamus Epistle: Paragraph 34:4
Their maritime forces will be weakened by the westerners, and great desolation will fall upon his realm.

TRANSLATION: Nostradamus Epistle: Paragraph 34:4
The Western naval forces of NATO will weaken the Russian, Chinese, and Islamic fleet. After nuclear weapons are used, then great desolation will fall upon Israel.

Nostradamus Epistle: Paragraph 34:5
Its greatest cities will be depopulated and those who enter within will fall under the vengeance of the wrath of God.

Nostradamus Epistle: Paragraph 35:1
The sepulcher, the object of such great veneration, will for a long time remain in the open, exposed to the universal sight of the heavens, of the Sun and the Moon.

Nostradamus Epistle: Paragraph 35:2
The holy place will be converted into a stable for a herd small and large and adapted for profane substances.

Nostradamus Epistle: Paragraph 35:3
Oh what a calamitous affliction will befall pregnant women.

TRANSLATION: Nostradamus Epistle: Paragraph 34:5
The people of Jerusalem will flee Judea to the mountains. Jerusalem will be abandoned and the sepulcher, the object of such great veneration, will for a long time remain in the open, exposed to the universal sight of the heavens, of the Sun and the Moon.

Matthew 24:16 (King James)
Then let them which be in Judea flee to the mountains;

Matthew 24:17 (King James)
Let him which is on the housetop not come down to take anything out of his house:

Matthew 24:18 (King James)
Neither let him which is in the field return back to take his clothes.

Matthew 24:19 (King James)
And woe unto them that are with child, and to them that give suck in those days!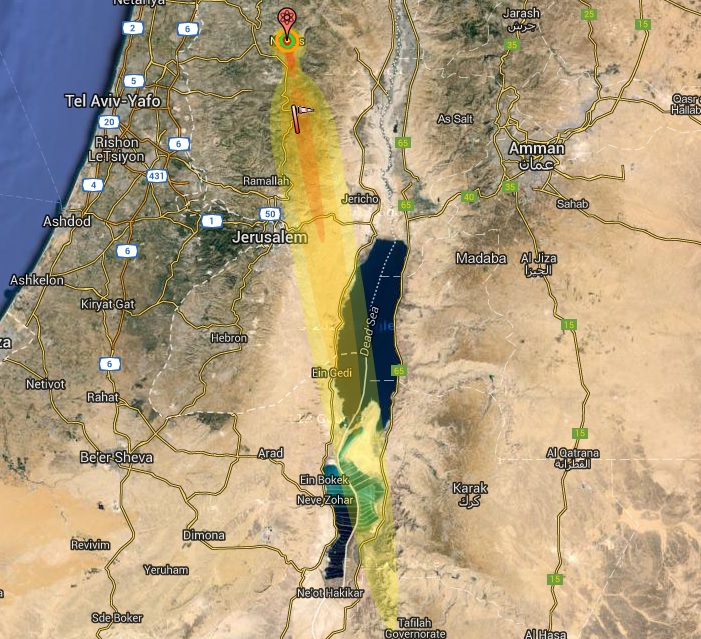 BUCKLE UP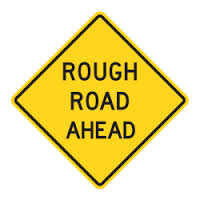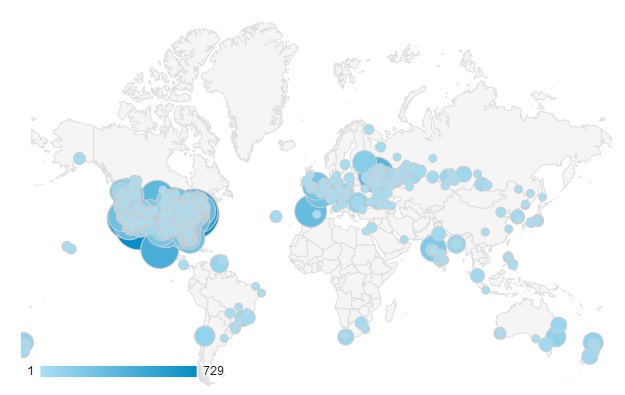 The Age of Desolation, Read in over 4200 Cities Around the World.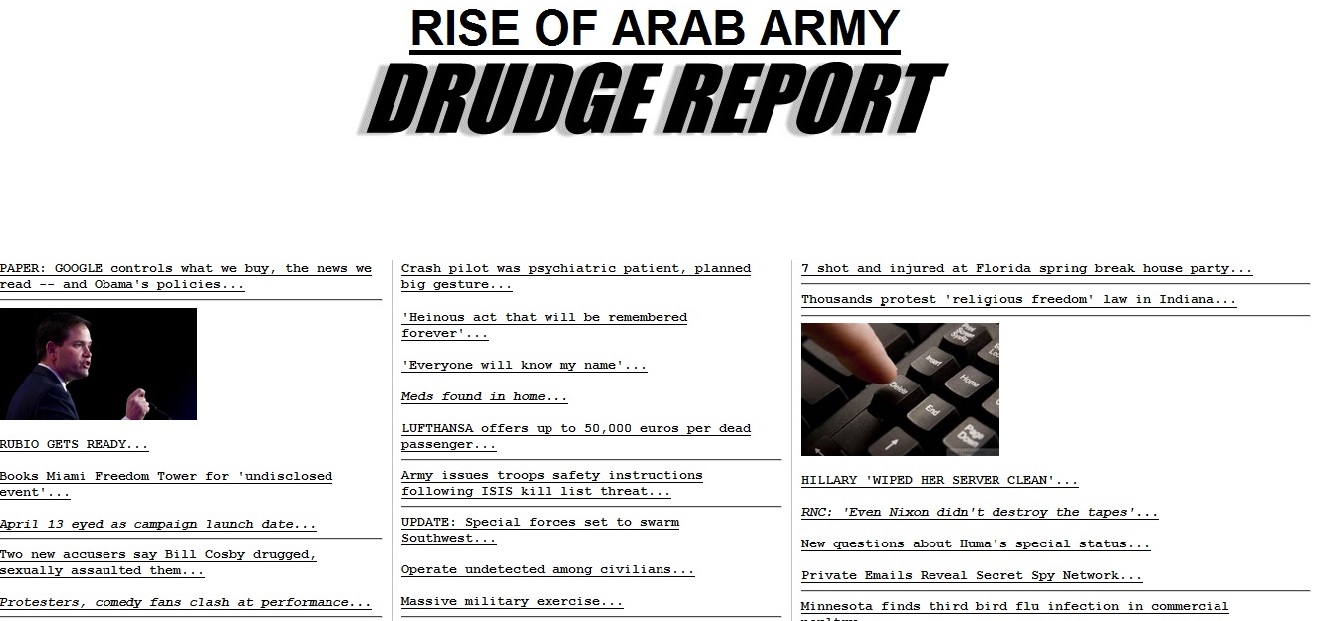 First predicted here in 2007
This website is the future forecasting leader
See G. A. Stewart's scorecard in Validated Prophecies
This isn't Doom Porn
It was once yesterday's conjecture,
now it is today's news

SUPPORT THIS WEBSITE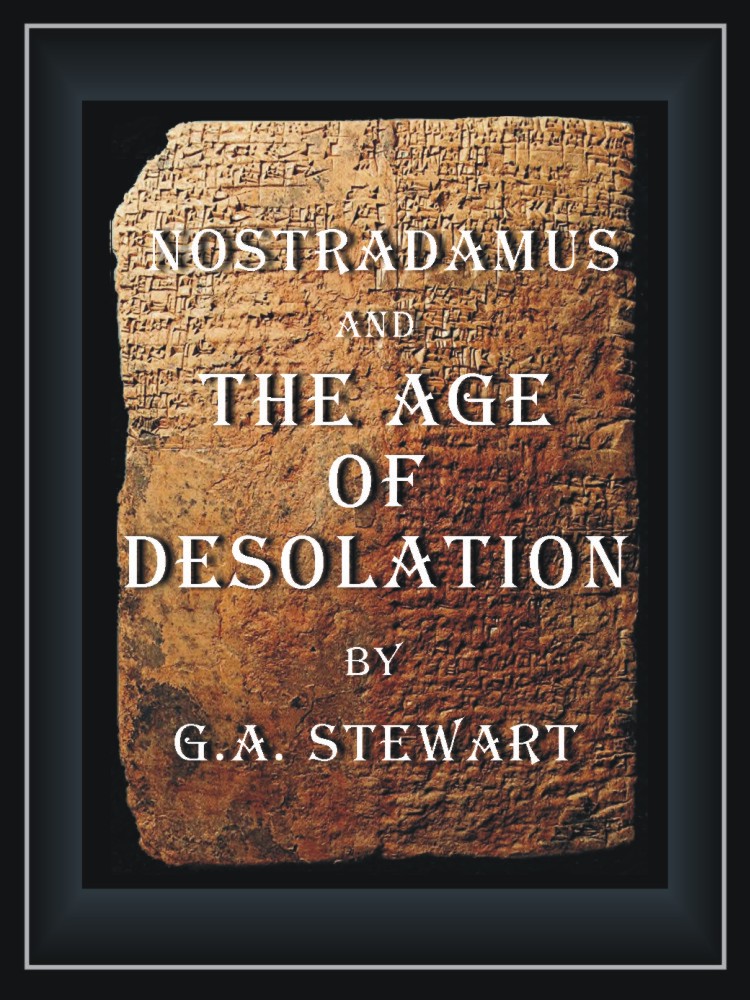 YOU CAN SUPPORT THIS WEBSITE BY PURCHASING
NOSTRADAMUS AND THE AGE OF DESOLATION
"The World's Leading Nostradamus Expert"
"One of the best informed people in the world when it comes to Nostradamus."

"Really intense read. More than halfway thru and I am hooked.
I have studied these subjects for about 15 years and haven't seen all of these prophets words brought together like this without having to make such huge leaps of faith. The texts are plainly interpreted and made pretty clear once the terms are brought out from their historical context and shown in the light of today's complexities. It is an absolute must read."

"This book is amazing...I'm on page 585 and I am VERY impressed. You have put a lot of disparate resources together, and adroitly. Well done..."

"I read your "Chapter 18" a few days ago & this news story is giving me chills..."

"Just a thought about G.A. Stewart's email. Since the Newtown mass shooting, I haven't been able to shake the image of the London Olympic ceremony from my mind....the part where all the children are in the hospital beds."


"Incredible book btw. It will be the history book for the future that I will have my daughter
read when she is old enough. You really did your research. Its seriously impressive!"


"I have read the first five chapters of your book and the forwards no fewer than 4 times so far, and all of your updates available on your website at least once.


"Your writing style and content really click with my take on reality. Keep up the great work!"


"Having read well over 39 investigative books on the UFO phenomena, I can truly appreciate the angle which you also bring to this highly controversial subject.


"I marvel at your ability to explain how current events fit with the prophecies."

MY AMAZON REVIEWS (5.0 out of 5 stars)

"This book is INCREDIBLE!! Scriptural references are SO Helpful. If you want a journey back in HISTORY with the Bible in hand this is the journey. It is hard to put the dots together of the Bible without the Book of Enoch (Lawrence or RH Charles Translation).Stewart really gives you the prophetic journey with the ancient texts including Nostradamus that leads us to the End times of(today)!! Thank you for this wonderful research."

"Absolutely riveting! This is an EYE opener. I will definitely be re-reading this one; and will encourage family, friends and colleagues to get this book. Thanks so much for this body of work!"