G. A. STEWART'S NOSTRADAMUS
WELCOME TO A MODERN VIEW OF PROPHECY
YOU CAN SUPPORT THIS WEBSITE BY PURCHASING
NOSTRADAMUS AND THE AGE OF DESOLATION
Some Nostradamus Experts do not believe that Nostradamus wrote The Sixains. As you will read in Nostradamus and the Age of Desolation and as you can read from the news headlines, they are completely wrong.

Support this website. It is time for a fresh perspective on the work of Nostradamus, and its up to the thousands of readers of this website to make that happen.

Nostradamus Sixain XXXI
Celuy qui ales hazards ƒurmenté,
Qui fer feu, eau n'a iamais redouté,
Et du pays bien proche de Baƒacle,
D'vn coup de fer tout le monde eƒtonné,
Par Crocodil eƒtrangement donné,
Peuple rauy de voir vn tel ƒpectacle.

Nostradamus Sixain XXXI
He who has overcome the hazards,
Who has never feared sword, fire, water,
And of a country close to Toulouse,
By a blow of steel the entire world astonished,
Strangely given by the Crocodile,
People delighted to see such a spectacle.

In France, things got very real in several cities, including Lyon, Toulouse and the capital, Paris, where last Sunday saw more than 10,000 take to the streets – an event that started out peacefully, but ended in stone-throwing between pro-Palestinian supporters and Jewish protesters... The country is home to some of the largest Palestinian and Jewish communities outside their homeland...

Nostradamus Sixain XLV
De coup de fer, tout le monde eƒtonné,
Par Crocodil eƒtrangement donné,
A vn bien grand parent de la ƒangƒuë,
Et peu aupres ƒera vn autre coup
De guet a pend, commis contre le loup,
Et de tels ƒaits on verra l'iƒƒuë.

Nostradamus Sixain XLV
The entire world astonished by a blow of steel,
Strangely given by the Crocodile [Egypt],
To a very great one, relative of the leech [Palestinians],
And shortly after there will be another blow
By foul play, committed against the wolf [Italy],
And of such deeds one will not see the result [Terrorism].

Nostradamus and the Age of Desolation, G. A. Stewart, Page 487-488

Again we see in Sixain XXXI the reference to "By a blow of steel the entire world astonished" and in Sixain XLV, "The entire world astonished by a blow of steel". Each one states that the perpetrator will be "Strangely given by the Crocodile", the metaphor for Egypt.



THE EXPLOSION IN ITALY


Here is another Nostradamus' quatrain that links The Sixains to The Quatrains. You have read about the incendiary to be used against the Wolf in Sixain XLV. As I have previously pointed out, there are several quatrains where it is clear that some type of nuclear explosion occurs in Italy.



Italy Fears ISIS Invasion From Libya

Italy Mobilizes 5,000-Strong Military Force to Fight ISIS in Libya

Nostradamus and the Age of Desolation, G. A. Stewart, Page 491


We know from the Epistle to Henri and the book of Matthew that a nuclear type of explosion will happen near "The sepulcher" and "Then let them which be in Judea flee to the mountains" because "a calamitous affliction will befall pregnant women", "And woe unto them that are with child, and to them that give suck in those days!"

Will it be a dirty bomb that contaminates a large area of Jerusalem with radioactivity?

...Are Christian shrines of veneration going to come under attack? Turin holds "The Shroud of Turin", the alleged burial cloth of Jesus Christ, and "the sepulcher" is the alleged tomb of Christ. Both of these locations are connected to the death of Jesus Christ. Is there a motive besides terrorism?



ISIS Is Painting The Middle East Red With The Blood Of Christians
Every day now, there are fresh news stories about Christians being slaughtered by ISIS in the Middle East

WHO CONTROLS ISIS? NOSTRADAMUS' BLACK KING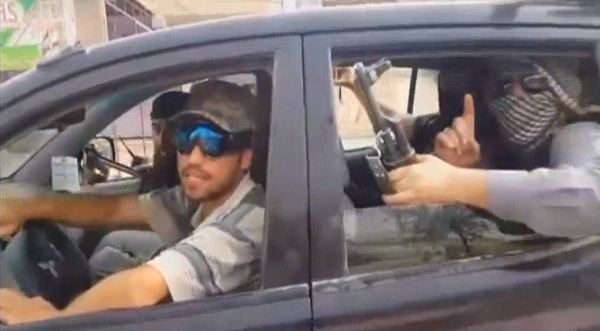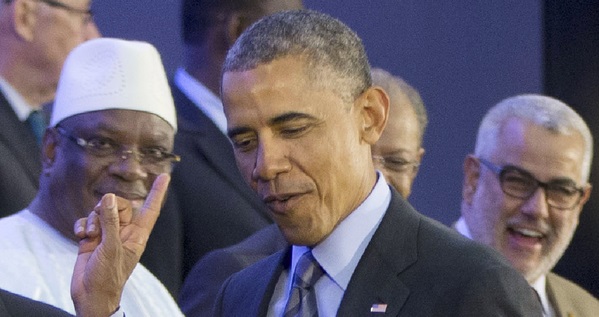 THE MUSLIM SHAHADA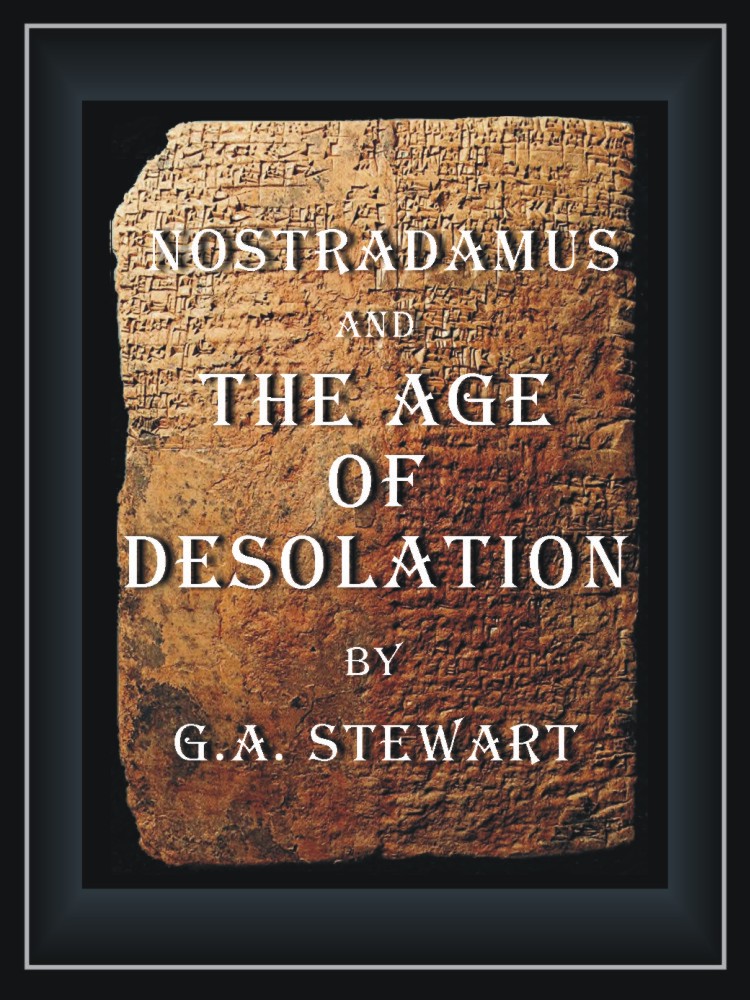 YOU CAN SUPPORT THIS WEBSITE BY PURCHASING
NOSTRADAMUS AND THE AGE OF DESOLATION
"The World's Leading Nostradamus Expert"
"One of the best informed people in the world when it comes to Nostradamus."

"Really intense read. More than halfway thru and I am hooked.
I have studied these subjects for about 15 years and haven't seen all of these prophets words brought together like this without having to make such huge leaps of faith. The texts are plainly interpreted and made pretty clear once the terms are brought out from their historical context and shown in the light of today's complexities. It is an absolute must read."

"This book is amazing...I'm on page 585 and I am VERY impressed. You have put a lot of disparate resources together, and adroitly. Well done..."

"I read your "Chapter 18" a few days ago & this news story is giving me chills..."

"Just a thought about G.A. Stewart's email. Since the Newtown mass shooting, I haven't been able to shake the image of the London Olympic ceremony from my mind....the part where all the children are in the hospital beds."


"Incredible book btw. It will be the history book for the future that I will have my daughter
read when she is old enough. You really did your research. Its seriously impressive!"


"I have read the first five chapters of your book and the forwards no fewer than 4 times so far, and all of your updates available on your website at least once.


"Your writing style and content really click with my take on reality. Keep up the great work!"


"Having read well over 39 investigative books on the UFO phenomena, I can truly appreciate the angle which you also bring to this highly controversial subject.


"I marvel at your ability to explain how current events fit with the prophecies."

MY AMAZON REVIEWS (5.0 out of 5 stars)

"This book is INCREDIBLE!! Scriptural references are SO Helpful. If you want a journey back in HISTORY with the Bible in hand this is the journey. It is hard to put the dots together of the Bible without the Book of Enoch (Lawrence or RH Charles Translation).Stewart really gives you the prophetic journey with the ancient texts including Nostradamus that leads us to the End times of(today)!! Thank you for this wonderful research."

"Absolutely riveting! This is an EYE opener. I will definitely be re-reading this one; and will encourage family, friends and colleagues to get this book. Thanks so much for this body of work!"