THE WAR WITH RUSSIA

THE RISE OF THE SHADOW CALIPHATE
THE GREAT DISEASE
G. A. STEWART
TODAY'S WORLD EVENTS FIRST PREDICTED IN 2007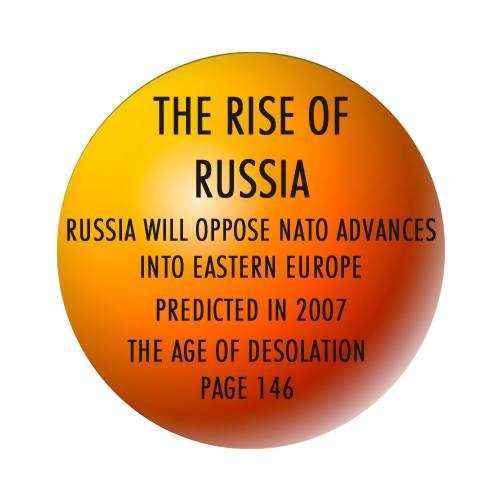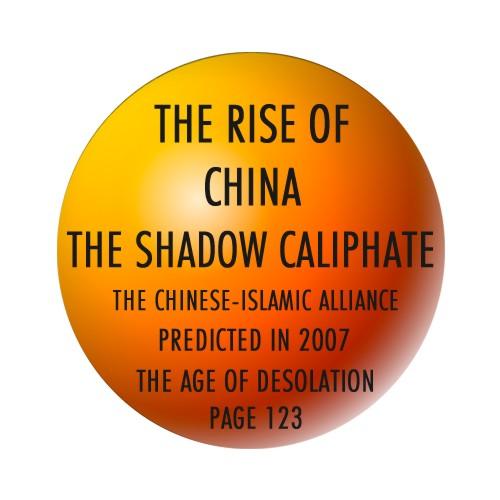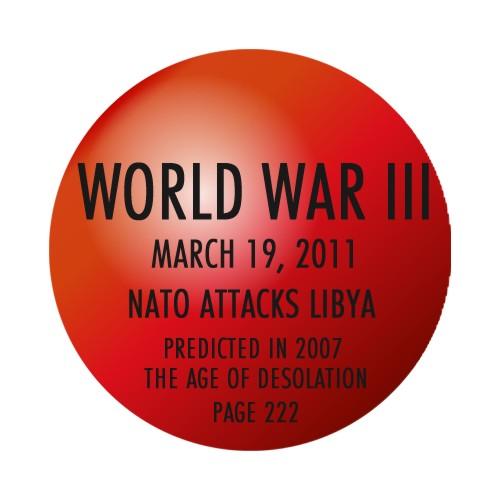 G. A. STEWART HAS SOLVED THREE OF NOSTRADAMUS' GREATEST ANAGRAMS
THREE POWERFUL MUSLIM LEADERS
1. SAMAROBRYN
Nostradamus Quatrain VI-5
Si grand famine par vnde pestifere,
Par pluye longue le long du pole arctique:
Samarobryn cent lieux de l'hemispere,
Viuront sans loy, exempt de politique.
Nostradamus Quatrain VI-5
So great a famine by a pestilent wave,
By rain extending the length of the Arctic Pole:
Samarobryn one hundred leagues [135 miles] from the hemisphere,
Living without law exempt from politics.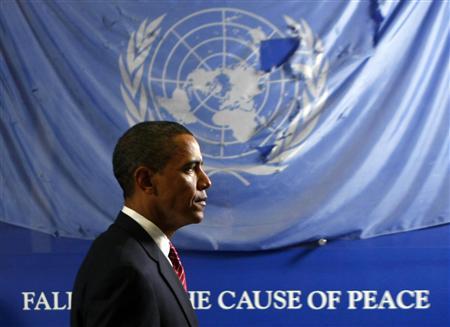 SAMAROBRYN is an anagram for Obama is Black King.

OBAMA EASILY EXTRACTED FROM SAMAROBRYN

LEAVING OBAMA S RRYN

RULES OF ANAGRAMS - ADD OR CHANGE ANY LETTER - Y CAN BE CHANGED TO I

CHANGE R TO O AND REPLACE Y WITH I

OBAMA S ROIN

REARRANGE

OBAMA S NOIR

EXTRACT

ROI FROM THE ANAGRAM NOIR

OBAMA S ROI NOIR <-----> OBAMA IS BLACK KING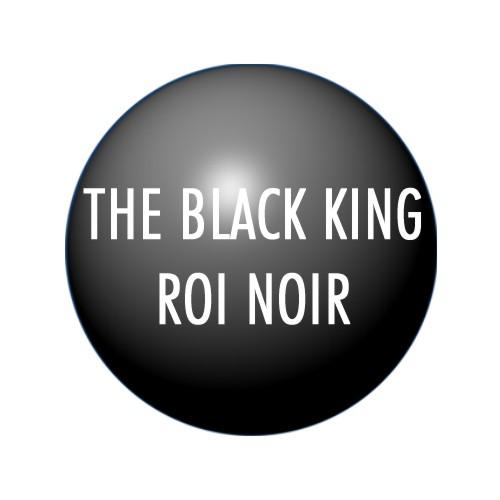 NOSTRADAMUS' BLACK KING
2. L'ARBY
Nostradamus Sixain XXXIV
Princes & Seigneurs tous ƒe feront la guerre,
Couƒin germain le frere auec le frere,
Tiny l'Arby de l'heureux de Bourbon,
De Hieruƒalem les Princes tant aimables,
Du fait commis enorme & execrables,
Se reƒƒentiront ƒur la bourƒe ƒans fond.
Nostradamus Sixain XXXIV
Princes and Lords will all make war against one and other,
First cousin brother against brother,
[L'Arby/Arab League] finished by the happy Bourbon,
The Princes of Jerusalem very agreeable,
To committing the heinous and execrable deed,
They will feel the effects of the bottomless purse.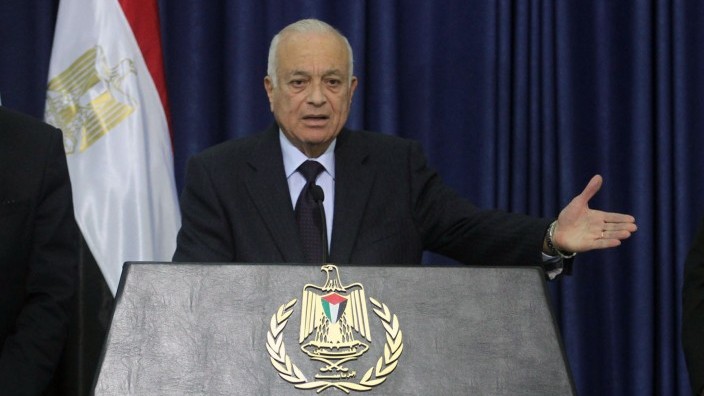 L'ARBY is an anagram for Nabil Elaraby, the current Secretary General of the Arab League.
NOT MUCH IS NEEDED, ADD THE E OR THE A
L'ARBY<----->ELARABY
3. RAUGON
Nostradamus Quatrain IX-62
Au grand de Cheramonagora
Seront croisez par ranc tous attachez,
Le pertinax Oppi, & Mandragora,
Raugon d'Octobre le tiers seront laschez.
Nostradamus Quatrain IX-62
To the great one of Ceramon-agora (Usak, Turkey)
The crosses [crusaders] will be attached [labeled] by rank,
The long lasting Opium and Mandrake,
Raugon shall be released on the third of October.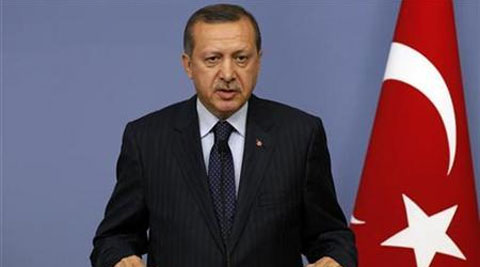 RAUGON is an anagram for Turkish President Tayyip Erdogan.

REARRANGE RAUGON TO UROGAN
RULES OF ANAGRAMS - ADD OR CHANGE ANY LETTER
ADD THE D
URDOGAN <-----> ERDOGAN

G. A. STEWART'S NOSTRADAMUS
WELCOME TO A MODERN VIEW OF PROPHECY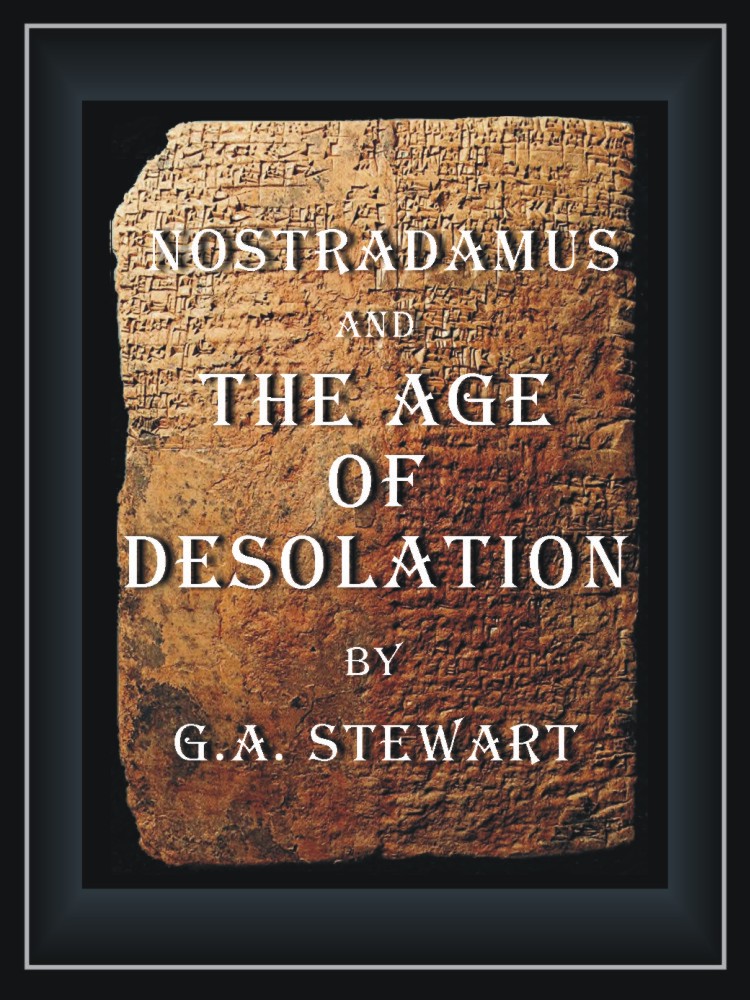 COMING SOON, THE SEQUEL
NOSTRADAMUS, FOR THE COMMON BENEFIT OF HUMANITY
"The World's Leading Nostradamus Expert"
"One of the best informed people in the world when it comes to Nostradamus."

"Really intense read. More than halfway thru and I am hooked.
I have studied these subjects for about 15 years and haven't seen all of these prophets words brought together like this without having to make such huge leaps of faith. The texts are plainly interpreted and made pretty clear once the terms are brought out from their historical context and shown in the light of today's complexities. It is an absolute must read."

"This book is amazing...I'm on page 585 and I am VERY impressed. You have put a lot of disparate resources together, and adroitly. Well done..."

"I read your "Chapter 18" a few days ago & this news story is giving me chills..."

"Just a thought about G.A. Stewart's email. Since the Newtown mass shooting, I haven't been able to shake the image of the London Olympic ceremony from my mind....the part where all the children are in the hospital beds."


"Incredible book btw. It will be the history book for the future that I will have my daughter
read when she is old enough. You really did your research. Its seriously impressive!"


"I have read the first five chapters of your book and the forwards no fewer than 4 times so far, and all of your updates available on your website at least once.


"Your writing style and content really click with my take on reality. Keep up the great work!"


"Having read well over 39 investigative books on the UFO phenomena, I can truly appreciate the angle which you also bring to this highly controversial subject.


"I marvel at your ability to explain how current events fit with the prophecies."

MY AMAZON REVIEWS (5.0 out of 5 stars)

"This book is INCREDIBLE!! Scriptural references are SO Helpful. If you want a journey back in HISTORY with the Bible in hand this is the journey. It is hard to put the dots together of the Bible without the Book of Enoch (Lawrence or RH Charles Translation).Stewart really gives you the prophetic journey with the ancient texts including Nostradamus that leads us to the End times of(today)!! Thank you for this wonderful research."

"Absolutely riveting! This is an EYE opener. I will definitely be re-reading this one; and will encourage family, friends and colleagues to get this book. Thanks so much for this body of work!"


REAL NEWS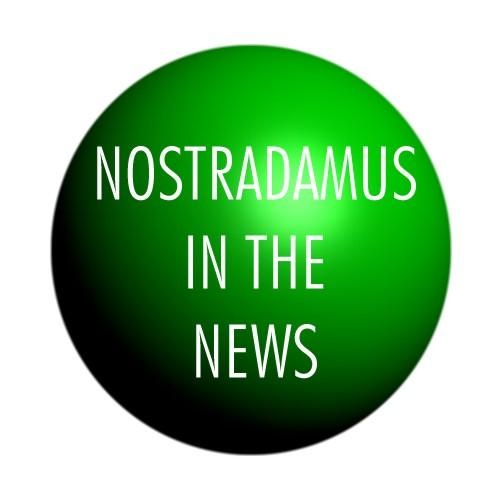 NOSTRADAMUS IN THE NEWS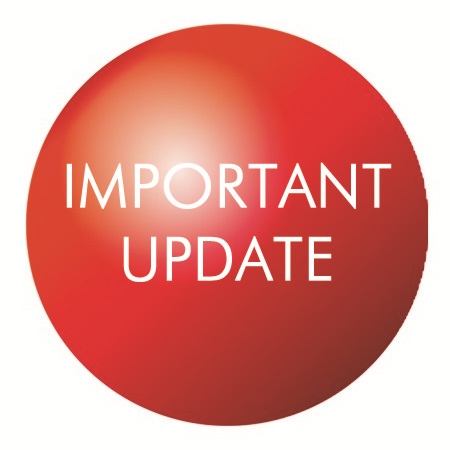 October 24, 2014
U-Verse customers report strange emergency message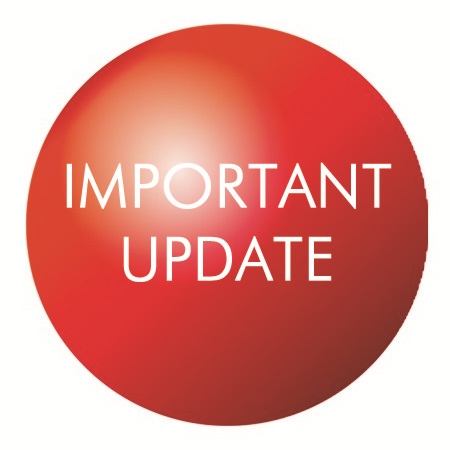 October 24, 2014
Nostradamus is showing up in Grady's Internet scans at Nostracodeus.com
Events regarding Turkish leader Erdogan could relate to predictions in my 10-03-2014 Update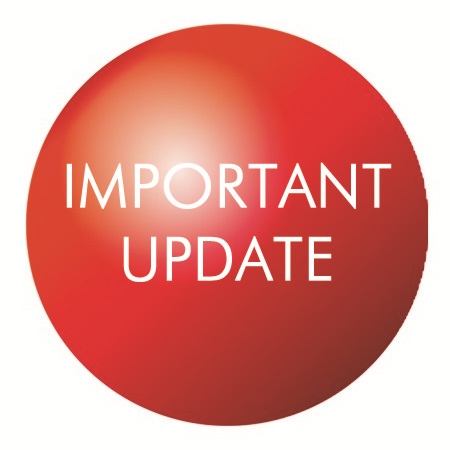 October 23, 2014
Nostradamus is showing up in Grady's Internet scans at Nostracodeus.com
I suspect a major prophecy is about to be fulfilled concerning the Middle East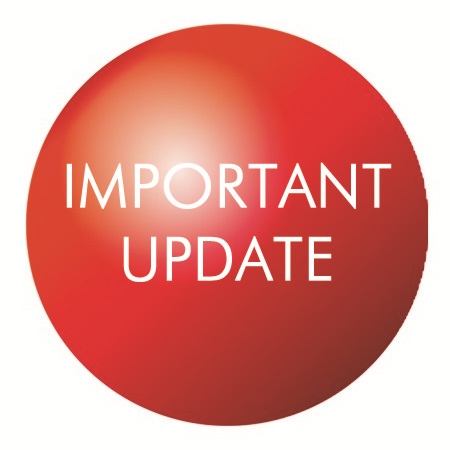 UPDATES

THE GREAT DISEASE
WHY THE ADDITION OF THE YEAR 2014 TO THE GEORGIA GUIDE STONES?
Mysterious Georgia Guidestones Get Strange '2014? Update New block added to controversial "American stonehenge"
WHY ISIS? WHY NOW?
The symbolism behind ISIS is ancient. INANNA/ISHTAR/ISIS, the goddess of 10,000 names.
The mythical goddess Isis became the symbol of the French Revolution.
The Statue of Liberty, in New York Harbor,
began as a Statue of Isis who was to stand guard over the Suez Canal.
September 17, 2014
Ancient 'moon god' monument unearthed in Israel
A structure once believed to form part of an ancient town is identified as a 5,000-year old monument believed to have been used to honour the Mesopotamian moon god 'Sin'
The Mesopotamian moon god Sin is the father of INANNA/ISHTAR/ISIS.

Read Nostradamus and the Age of Desolation, to understand the importance and the symbolism.


October 13, 2014
Storm God Worship: Ancient Cult Complex Discovered in Israel
Enlil/Baal/Adad
The Great Destroyer of Humanity
Notice the Sequence of Discoveries
Curious Timing
Hyperlink from the Planet Earth and Follow the Balloons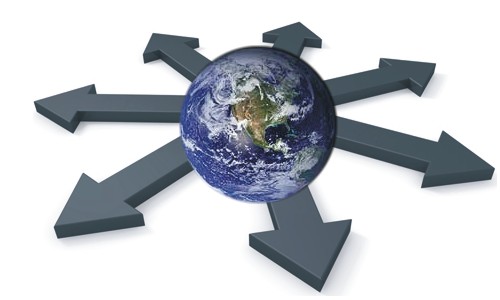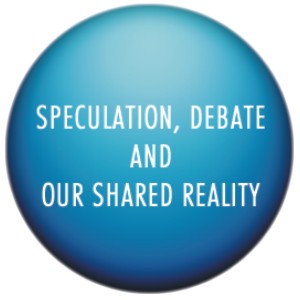 I have made additions to G. A. Stewart's Timeline in Speculation, Debate, And Our Shared Reality.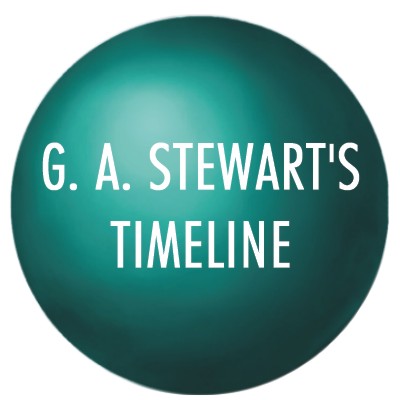 I have also made additions to The Pagan Sect in Speculation, Debate, And Our Shared Reality.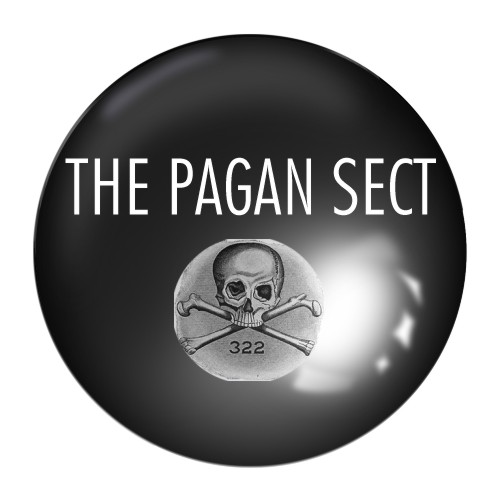 The historical associations with the goddess ISIS appearing at this time are extremely important to coming events in our very near future.
This website and the books, The Age of Desolation and Nostradamus and the Age of Desolation, are copyrights of G. A. Stewart © 2007-2014 All Rights Reserved.
Copyrighted material on this website is cited when possible and for Fair Use in criticism and for public information purposes only.
Contact: TheAgeofDesolation@hotmail.com