THE WAR WITH RUSSIA
AND
THE RISE OF THE SHADOW CALIPHATE
G. A. STEWART
THE WORLD'S LEADING EXPERT ON NOSTRADAMUS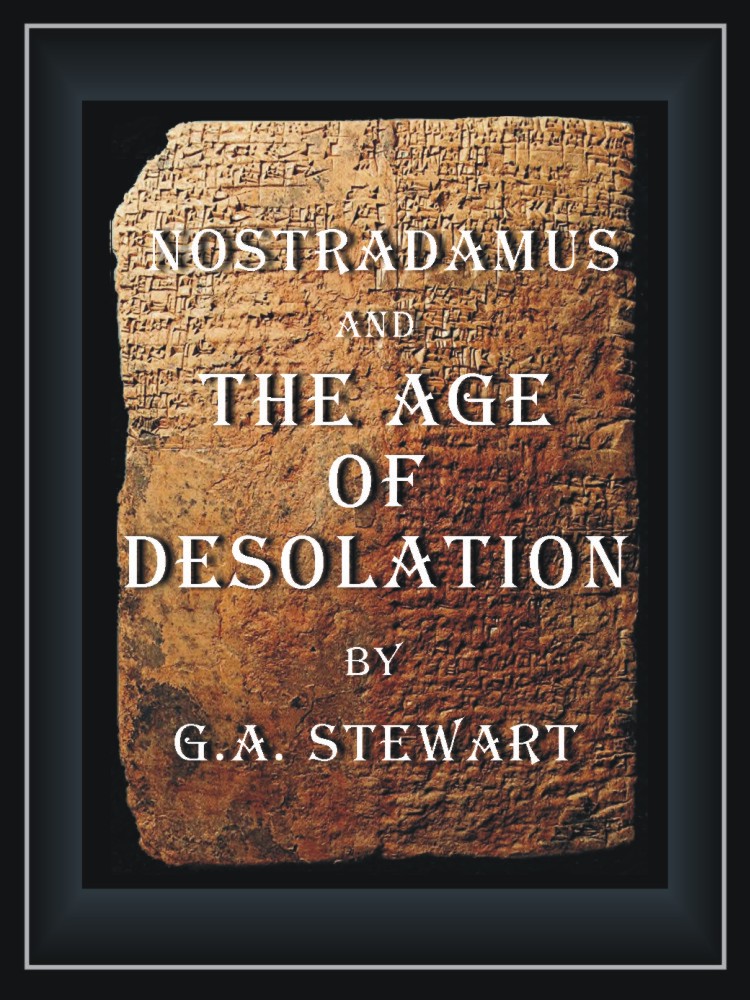 "One of the best informed people in the world when it comes to Nostradamus."

"Really intense read. More than halfway thru and I am hooked.
I have studied these subjects for about 15 years and haven't seen all of these prophets words brought together like this without having to make such huge leaps of faith. The texts are plainly interpreted and made pretty clear once the terms are brought out from their historical context and shown in the light of today's complexities. It is an absolute must read."

"This book is amazing...I'm on page 585 and I am VERY impressed. You have put a lot of disparate resources together, and adroitly. Well done..."

"I read your "Chapter 18" a few days ago & this news story is giving me chills..."

"Just a thought about G.A. Stewart's email. Since the Newtown mass shooting, I haven't been able to shake the image of the London Olympic ceremony from my mind....the part where all the children are in the hospital beds."


"Incredible book btw. It will be the history book for the future that I will have my daughter
read when she is old enough. You really did your research. Its seriously impressive!"


"I have read the first five chapters of your book and the forwards no fewer than 4 times so far, and all of your updates available on your website at least once.


"Your writing style and content really click with my take on reality. Keep up the great work!"


"Having read well over 39 investigative books on the UFO phenomena, I can truly appreciate the angle which you also bring to this highly controversial subject.


"I marvel at your ability to explain how current events fit with the prophecies."

MY AMAZON REVIEWS (5.0 out of 5 stars)

"This book is INCREDIBLE!! Scriptural references are SO Helpful. If you want a journey back in HISTORY with the Bible in hand this is the journey. It is hard to put the dots together of the Bible without the Book of Enoch (Lawrence or RH Charles Translation).Stewart really gives you the prophetic journey with the ancient texts including Nostradamus that leads us to the End times of(today)!! Thank you for this wonderful research."

"Absolutely riveting! This is an EYE opener. I will definitely be re-reading this one; and will encourage family, friends and colleagues to get this book. Thanks so much for this body of work!"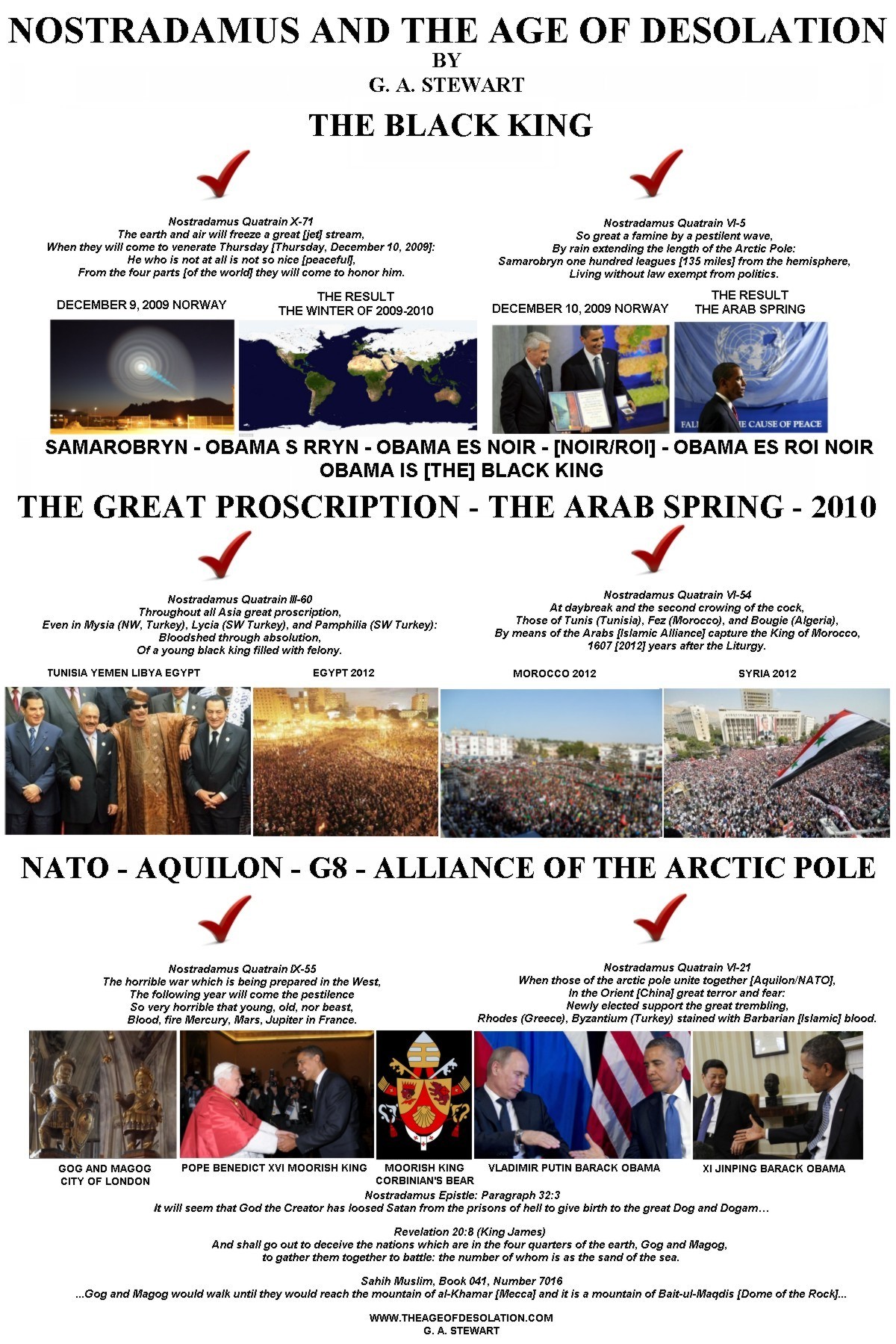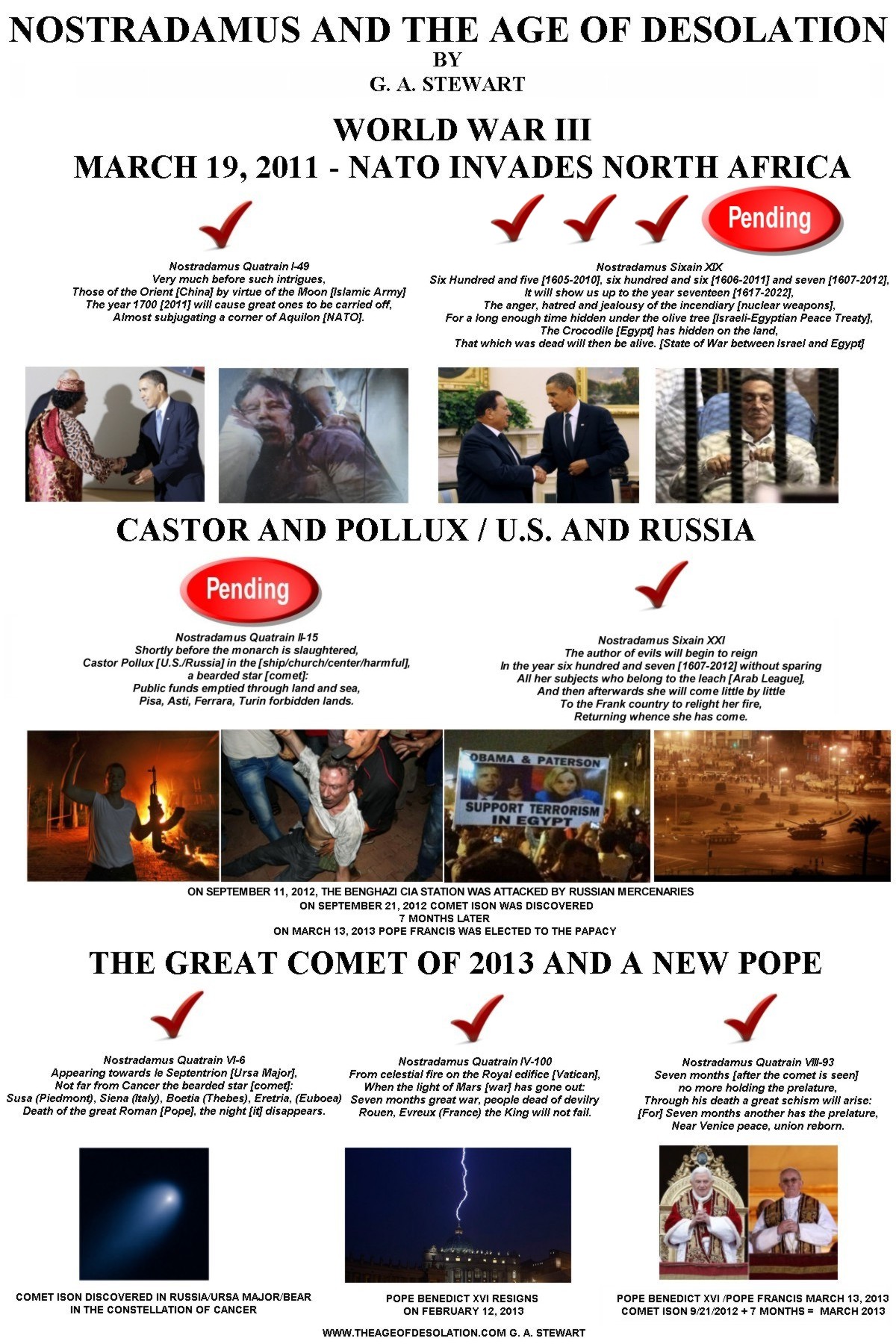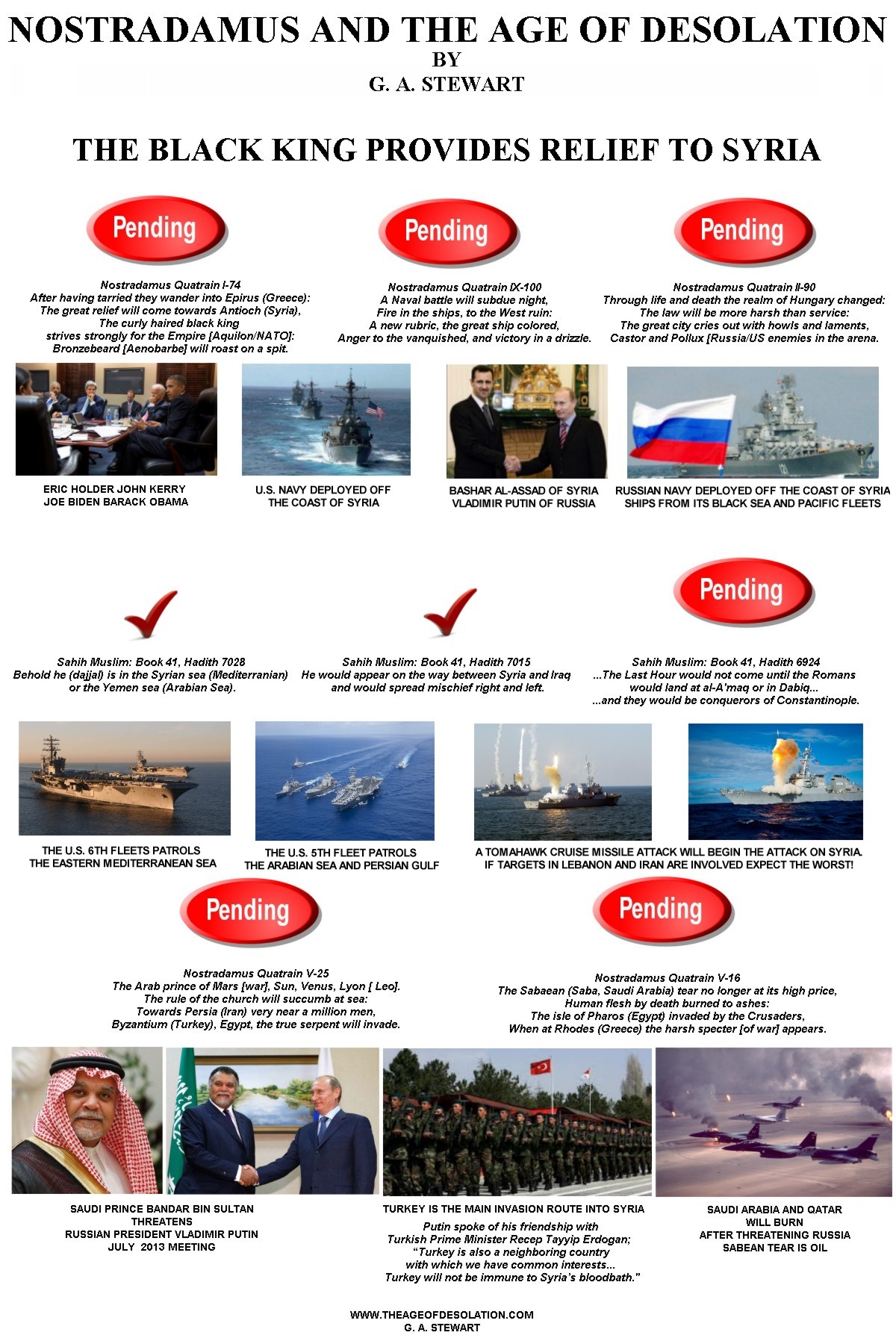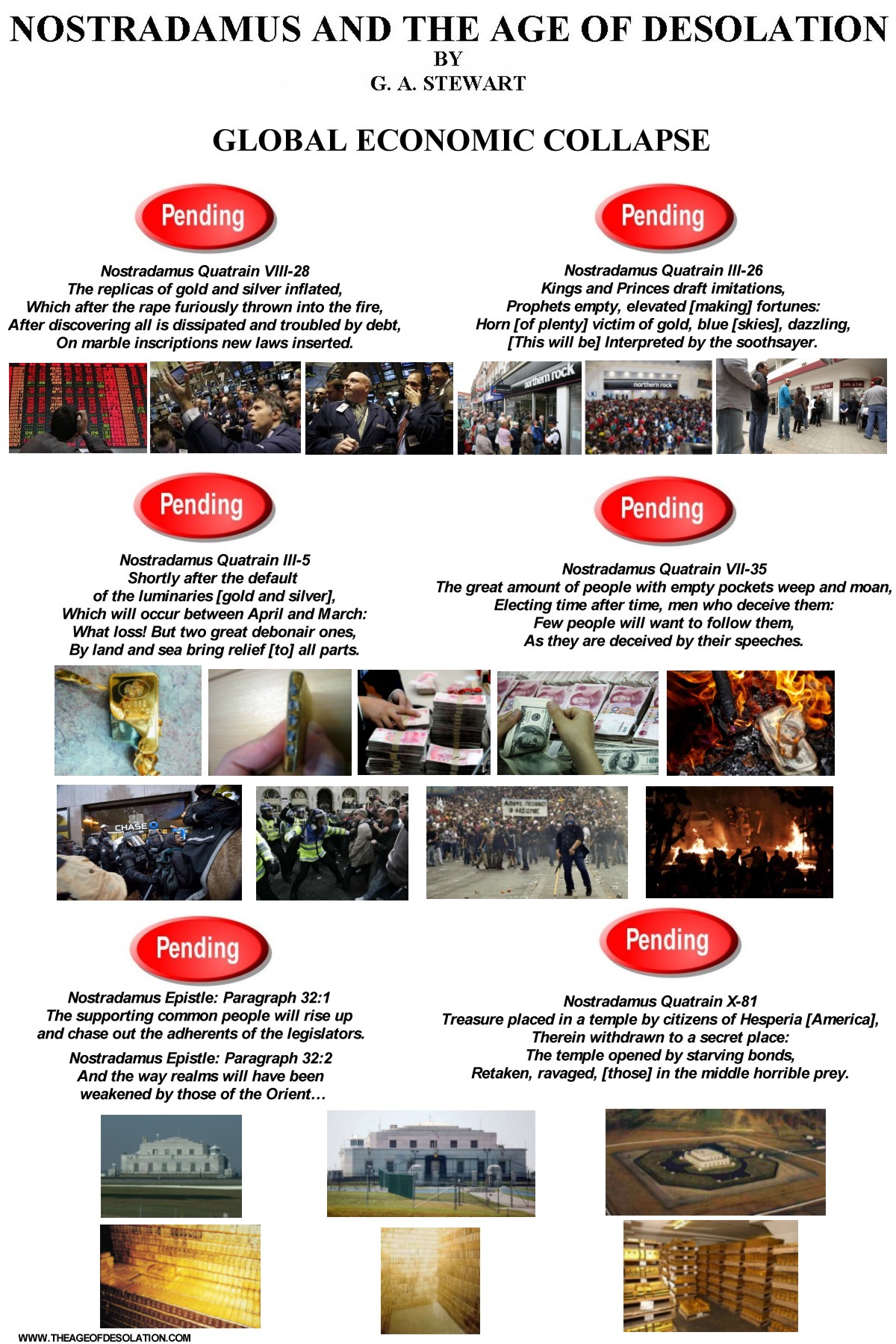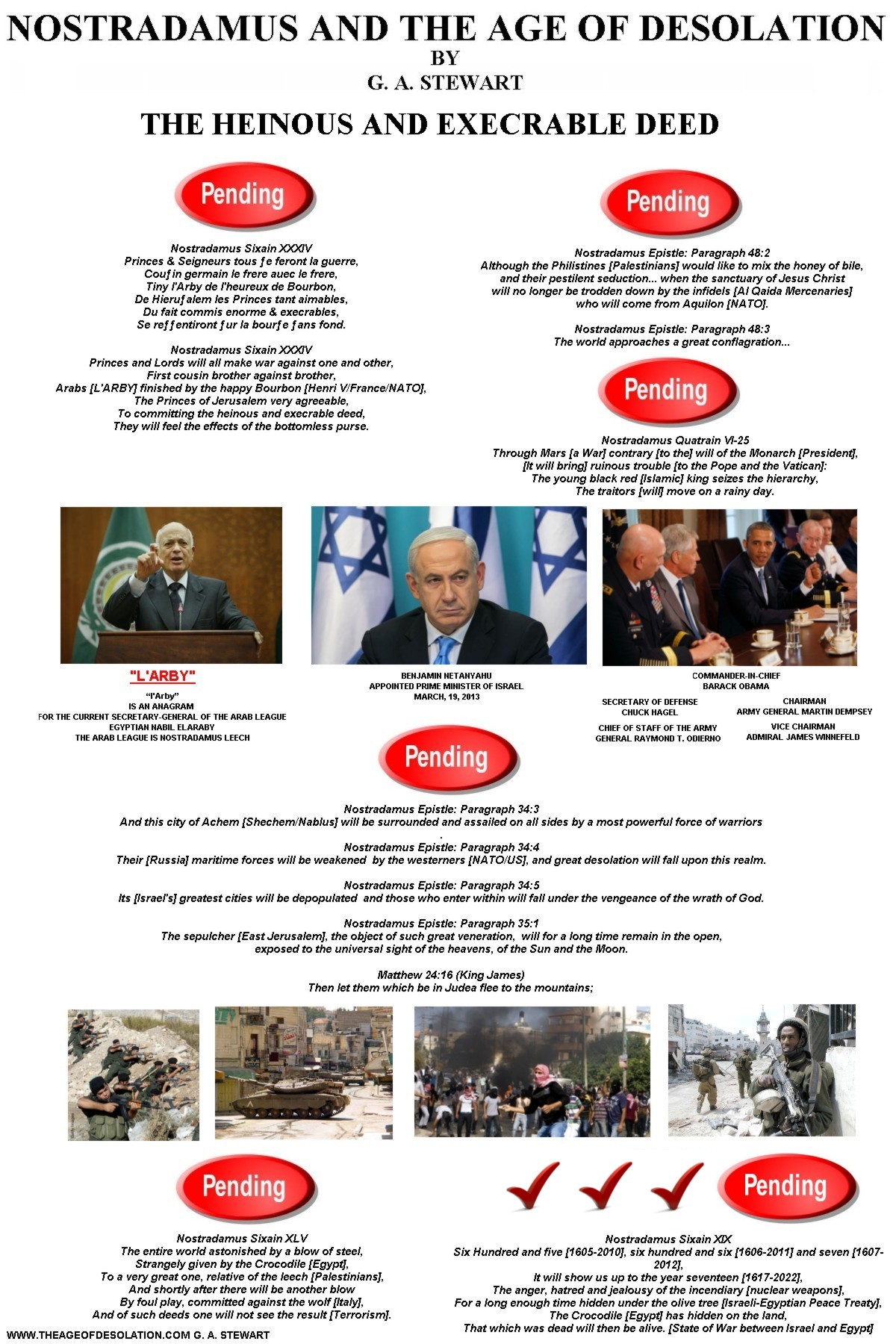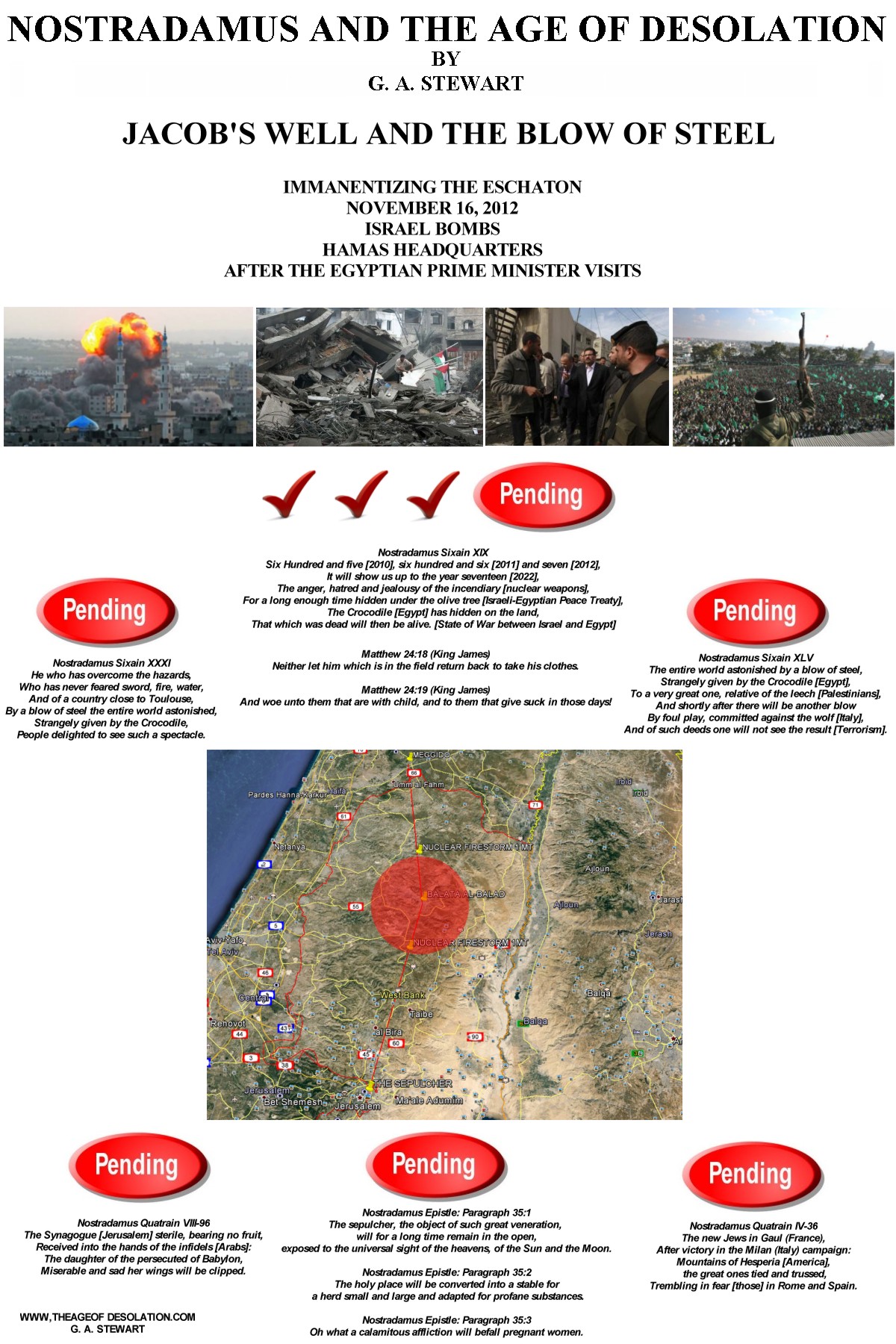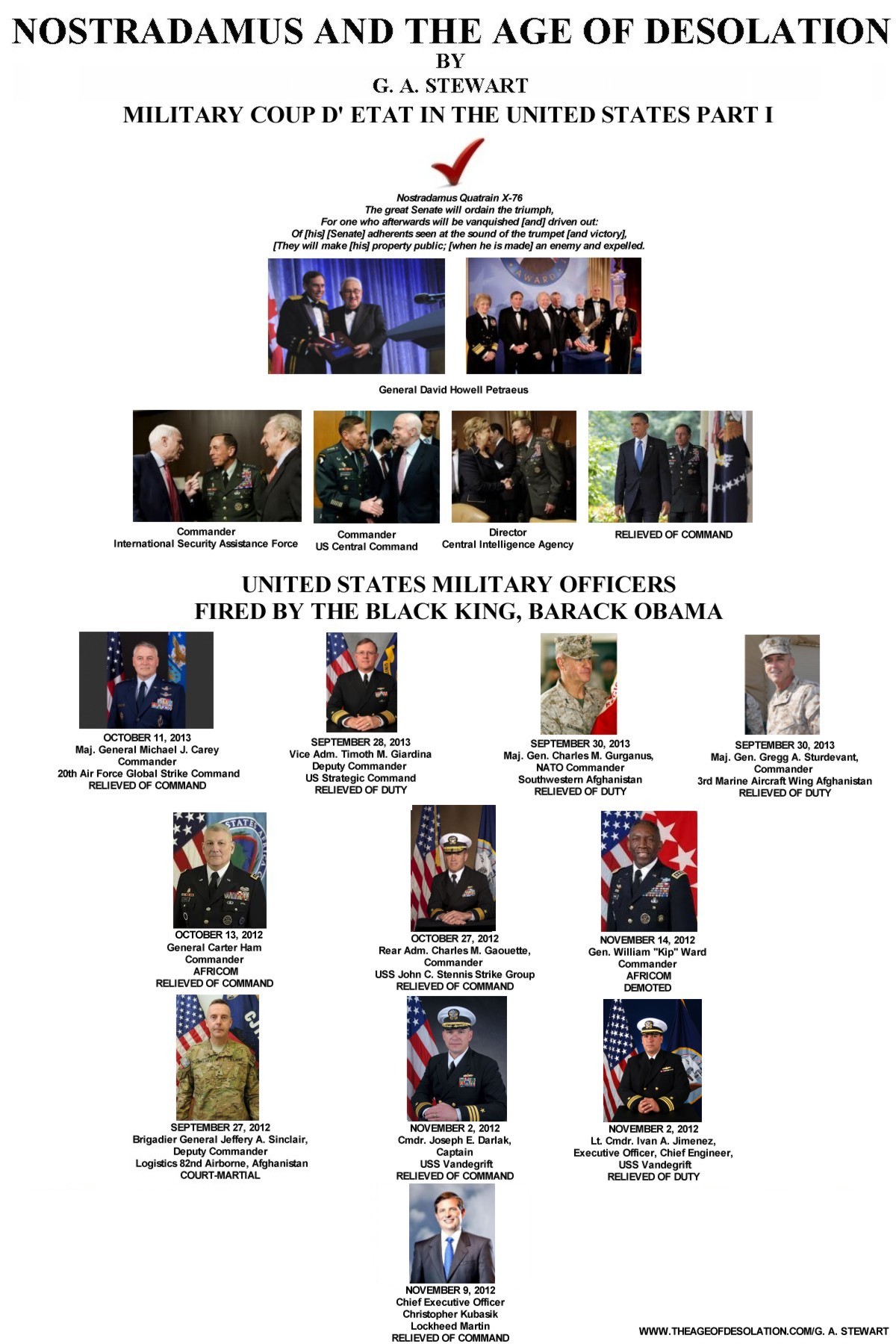 This website and the books, The Age of Desolation and Nostradamus and the Age of Desolation, are copyrights of G. A. Stewart © 2007-2014 All Rights Reserved.
Copyrighted material on this website is cited when possible and for Fair Use in criticism and for public information purposes only.
Contact: TheAgeofDesolation@hotmail.com