THE END OF THE AMERICAN REPUBLIC
PRESIDENTIAL TREASON
Wake up America! Ask yourself why.
America, do you know anything about your leaders?

The Director of the Central Intelligence Agency voted for a communist during the Cold War.

Some people believe that CIA Director John Brennan is an Islamic Wahhabist convert.

Did you know that the CIA's former chief of counter-terrorism, Michael D'Andrea, is an acknowledged Islamic Wahhabist convert. His nickname is The Wolf. In Nostradamus' Sixains, The Wolf and The Elephant are two major characters that conspire to commit chaos.



September 22, 2016
Pakistan military prepares for a possible Indian attack
Indian officials have accused Pakistan of sending the armed attackers across the de facto border into the Indian portion of Kashmir

Pakistan, India could slip into nuclear war, warns top expert
More Chaos - Right on Schedule



Since 2007, I have always believed that The Elephant was Pakistan. Is it a coincidence that Michael D'Andrea worked closely with Pakistan?

The father of Barack Obama's closest advisor, Valerie Jarret, had close ties to the Communist Party.

Did you know that Hillary Clinton's top aid, Huma Abedin, is a Muslim. Huma Abedin and her family are connected to the Journal of Muslim Minority Affairs.

Also working for that publication was Abdullah Omar Nasseef. Abdullah Omar Nasseef was the secretary-general of a group called the Muslim World League. It "has long been the Muslim Brotherhood's principal vehicle for the international propagation of Islamic supremacist ideology." This comes from Andrew McCarthy, the former assistant U.S. attorney who prosecuted the "Blind Sheik," Omar Abdel Rahman, for the 1993 World Trade Center bombing.

Now are you wondering why Barack Obama will veto the bill allowing 9/11 lawsuits against Saudi Arabia?

The family of the victims feel they have been betrayed by their own government.

Maybe we should take into consideration those words written by former Florida Governor and Senator Bob Graham.

Intelligence Matters, Senator Bob Graham
It has been established that two of the 9/11 hijackers had a support network in the U.S. that included agents of the Saudi government, and that the Bush administration and the FBI blocked a congressional investigation into that relationship.

There is incontrovertible evidence that there is support for these terrorists within the Saudi government.

It was as if the President's loyalty lay more with Saudi Arabia than with America's safety.

Why are governments of the West failing to listen to the concerns of their constituents? Is there another agenda at work?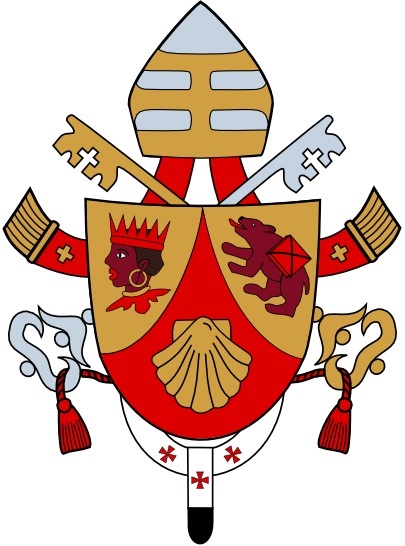 September 22, 2016
Pope Francis: journalism based on gossip and lies a form of terrorism

September 22, 2016
Pope says journalism based on fear-mongering, gossip is form of 'terrorism'

Edgar Cayce 3976-15
…The rottenness of those that have ministered in places will be brought to light, and turmoils and strifes shall enter. And, as there is the wavering of those that would enter as emissaries, as teachers, from the throne of life, the throne of light, the throne of immortality, and wage war in the air with those of darkness, then know ye the Armageddon is at hand.

Nostradamus Epistle: Paragraph 31:2
The chiefs of the Church will be backward in the love of God, and several of them will apostatize from the true faith.

Edgar Cayce Reading: 3344-1
"Oh what crimes have been committed in the name of religion!"

Nostradamus Epistle: Paragraph 32:3
It will seem that God the Creator has loosed Satan from the prisons of hell to give birth to the great Dog and Dogam…

Nostradamus Epistle: Paragraph 32:4
Who will make such an abominable breach in the Churches that neither the reds [Muslims] nor the whites [Christians] without eyes nor hands will know what to make of it.

Nostradamus Epistle: Paragraph 32:5
Their power will be taken from them.


In my new book, Nostradamus and the Third Age of Mars, I point out the deep connections that CIA Directior John Brennan, Vice President Joe Biden, and Vice Presidential candidate Tim Kaine have to the Jesuits and the Vatican. Are they in the process of trying to Immanentize the Eschaton?

The elite have built underground bunkers with the finest accommodations to escape to after The Apocalypse kicks off. They built them with American tax dollars. What's your investment in doom? Are you and your family invited?

Sometime between November 9th, 2016 and January 20th, 2017, Conspiracy Theory becomes the new American reality.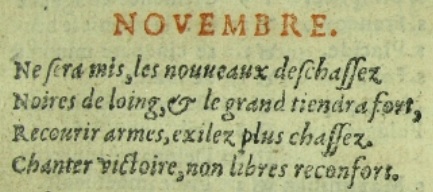 Nostradamus Presage November 1560
Ne sera mis, les nouveaux deschassez.
Noir es de loing et le grand tiendra fort:
Recourir armes, exiléz plus chasséz,
Chanter victoire, non libres réconfort.

Nostradamus Presage November 1560
He shall not be placed, the new [ones] expelled.
Black [King] from far away and the great hold hard:
Recourse to arms. exiles further expelled,
Reassured chanting victory, not liberty.

September 19, 2016
Secretary of State John Kerry said Russia has been warned not to tamper with the U.S. presidential election

September 7, 2016
Defense Secretary Warns Russia to Stay Out of U.S. Elections


Between November 9th, 2016 and January 20th, 2017, I will finally be proven right.

Readers of this Website and Nostradamus and the Age of Desolation know that I have been trying to sell Barack Obama as Nostradamus' Third Antichrist and Black King since 2010. Multiple wars, extrajudicial drone killings of Americans, his inability to say the words Islamic Terrorism, and so many more actions that hint at the despotism to come, have failed to convince many Americans that Barack Obama does not have their best interests at heart.

After Hillary Clinton's Conspiracy Theory medical problems became Conspiracy Fact, you now have major media figures like Michael Savage saying that Barack Obama will cancel the election and stay in power.

Do note that this particular Nostradamus' Presage is labeled November. As I have written in my new book, Nostradamus and the Third Age of Mars, there will be an election. Donald Trump will be elected, but "he shall not be placed". The reason will not be because of Hillary Clinton's illness, but a national emergency.

HERE IS YOUR NATIONAL EMERGENCY
It is the first American attack against Syrian forces. Russia has called for an emergency meeting of the United Nations Security Council.

This could be the event that mushrooms into radioactive mushroom clouds. If it is the pre-election crisis that I wrote about only this morning, then expect high drama and tough talk over the course of the next few weeks.

September 23, 2016
Putin moves his most advanced GROWLER anti-aircraft missile system in range of NATO Baltic base
September 21, 2016
30 Israeli, Foreign Intelligence Officers Killed in Russia's Caliber Missile Attack in Aleppo
WHEN THE GOING GETS WEIRD,
THE WEIRD TURN PRO
Is Whatdoesitmean.com legitimate? Who is the mysterious Sorcha Faal? It appears that there is more to this website.

WikiLeaks Bombshell: Hillary's Brain Injury Caused By 'Near Fatal Plane Crash'
WAR AND THE END OF LAWYER DEFINED REALITY
Native Americans completely understand the nature of treaties with the United States government.

The Anti-Ballistic Missile Treaty (ABM Treaty or ABMT) was a treaty between the United States and the Soviet Union.

Signed in 1972, it was in force for the next 30 years. Following the dissolution of the Soviet Union, in 1997 the United States and four former Soviet republics agreed to succede to the treaty.

In June 2002 the United States withdrew from the treaty, leading to its termination.

We have entered a period of differing interpretations and deliberate silences in world politics. International law has been forced to retreat over and over by the onslaught of legal nihilism. Objectivity and justice have been sacrificed on the altar of political expediency. Arbitrary interpretations and biased assessments have replaced legal norms. At the same time, total control of the global mass media has made it possible when desired to portray white as black and black as white.
On May 16th, 2016, Robert Work, the Deputy Secretary of Defense in the video supplied by the New York Times link, tries to reassure Russia that Anti-Ballastic Missiles in Eastern Europe are for Middle Eastern threats.

The sad part of this is, Putin obviously does not believe it, but United States and European politicians believe their own propaganda.

I know more than a few readers of this Website are aware of the population forecasts at Deagle.com. Some Websites seem to focus only on the 81% reduction in the United States population. It should be pointed out that Great Britain will see a 70% decline, and Germany will suffer a 51% reduction of its population, as will many other European countries.

Also, Australia will suffer a 48% decrease in population and New Zealand a 25% loss. What do these numbers tell us? These are the main theaters of World War III. NATO has picked a war with Russia and China, and the entire West and its allies are on the losing side.

The areas of growth will be in South America and those lands under the Chinese sphere of influence. Some of the very smart and brave readers of this Website have already figured that out and moved to South America.

If you read Nostradamus and the Age of Desolation, you will note that I have gotten it right on the main battlegrounds of World War III.

Will the near annihilation of the United States come in Phase I or Phase II of World War III? That's what I try to answer in my new book, Nostradamus and the Third Age of Mars.
CAN YOU SAY TWO FRONT WAR
YOU FIRST READ IT HERE IN 2008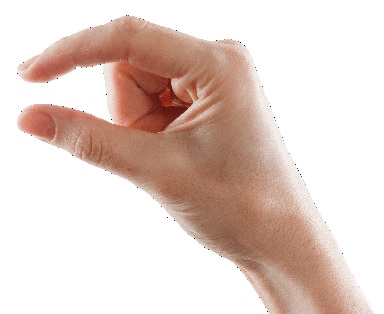 THAT'S HOW CLOSE