G. A. STEWART'S NOSTRADAMUS
WELCOME TO A MODERN VIEW OF PROPHECY
YOU CAN SUPPORT THIS WEBSITE BY PURCHASING
NOSTRADAMUS AND THE AGE OF DESOLATION
SOME CONCERNS
With the military deploying in the US, Saudi Arabia and Egypt attacking Yemen, and Iran supporting the rebels in Yemen as well as seizing merchant ships, and then May 3rd's 3.9 earthquake in LA , May 10th looms ominously.

Nostradamus Quatrain IX-83
Sol vingt de Taurus si fort terre trembler,
Le grand theatre remply ruinera,
L'air, ciel & terre obscurcir & troubler,
Lors l'infidele Dieu & saincts voguera.

Nostradamus Quatrain IX-83
Sun twentieth of Taurus [May 10th] a mighty earthquake,
The great theater [Hollywood, California] completely ruined:
The air, sky, and earth darkened and troubled,
The infidels [Islamic Jihadists] invoke God and saints [Islamic martyrs].


If Nostradamus is giving a Julian Day of May 10th, then it converts to May 20th at the time of the Gregorian conversion.

If you want to see who Nostradamus considered Infidels, follow the link.

That means, the Islamic world will see the destruction of Hollywood as a sign from heaven. I suggested in my book that this would be concurrent with Western and Israeli hostilities with Iran.

Here is another May, big earthquake Nostradamus Quatrain:



Nostradamus Quatrain X-67
Le tremblement si fort au mois de May,
Saturne, Caper, Iupiter, Mercure au boeuf:
Venus aussi, Cancer, Mars en Nonnay,
Tombera gresle lors plus grosse qu'vn oeuf.

Nostradamus Quatrain X-67
A mighty earthquake in the month of May,
Saturn, Capricorn, Jupiter, Mercury in Taurus:
Venus also. Cancer, Mars in Nonnay [terrorist act in Nonay France],
Hail will fall larger than an egg.



Mercury was in Taurus until May 2nd. Venus was in Taurus until April 12th, then Mercury entered on April 15th. The Nostradamus Butterfly Effect makes me concerned about that close of an astrological match.

So, did events at the metaphysical level fall into place sometime around mid-April, and now we are coming to see the physical effects?

This seems to be the only astrological conjunction given, the other astrological references seem to be symbolic... Mars in France = god of war in France.

Nostradamus began publishing his Centuries on May 4th, 1555. Depending on your selection of calendar systems, on May 4th, 2015, Nostradamus Centuries and Quatrains will turn 460 years old.

It would not surprise me if Nostradamus chose this date for a reason. We enter a very tense three-week period.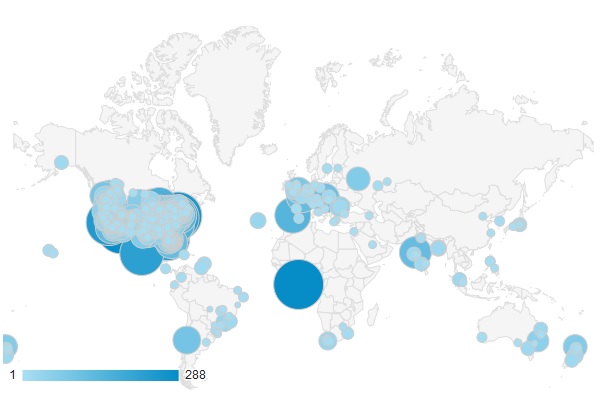 The Age of Desolation, Read in over 2300 Cities Around the World.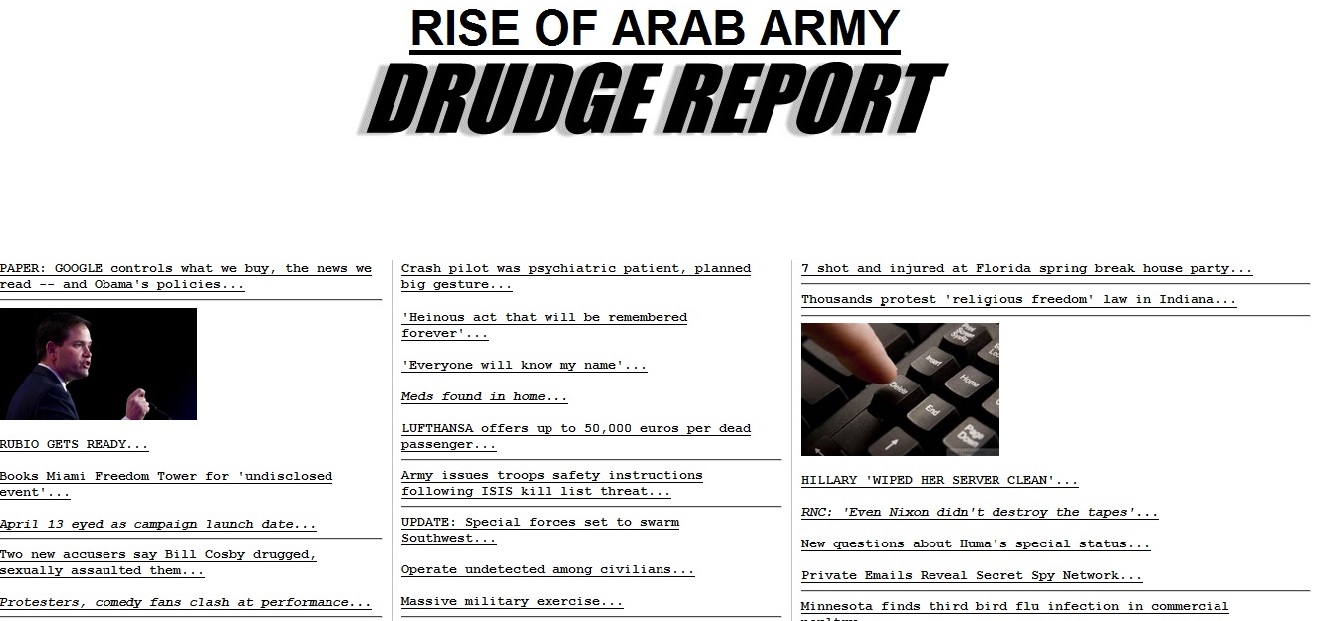 First predicted here in 2007
This website is the future forecasting leader
See G. A. Stewart's scorecard in Validated Prophecies
This isn't Doom Porn
It was once yesterday's conjecture,
now it is today's news

SUPPORT THIS WEBSITE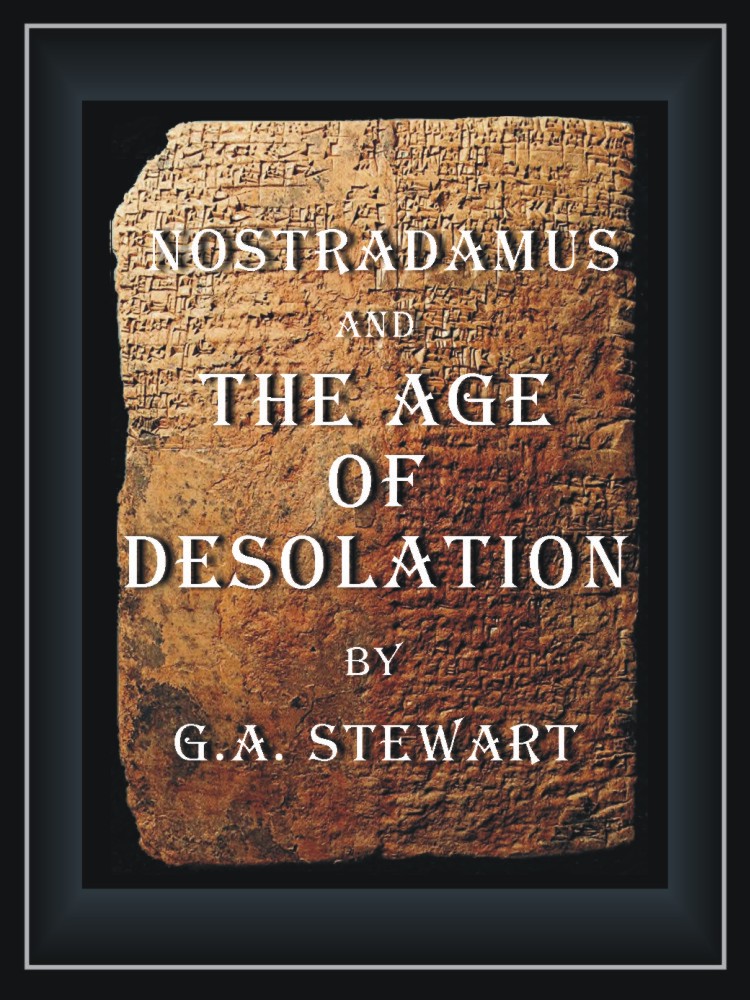 YOU CAN SUPPORT THIS WEBSITE BY PURCHASING
NOSTRADAMUS AND THE AGE OF DESOLATION
"The World's Leading Nostradamus Expert"
"One of the best informed people in the world when it comes to Nostradamus."

"Really intense read. More than halfway thru and I am hooked.
I have studied these subjects for about 15 years and haven't seen all of these prophets words brought together like this without having to make such huge leaps of faith. The texts are plainly interpreted and made pretty clear once the terms are brought out from their historical context and shown in the light of today's complexities. It is an absolute must read."

"This book is amazing...I'm on page 585 and I am VERY impressed. You have put a lot of disparate resources together, and adroitly. Well done..."

"I read your "Chapter 18" a few days ago & this news story is giving me chills..."

"Just a thought about G.A. Stewart's email. Since the Newtown mass shooting, I haven't been able to shake the image of the London Olympic ceremony from my mind....the part where all the children are in the hospital beds."


"Incredible book btw. It will be the history book for the future that I will have my daughter
read when she is old enough. You really did your research. Its seriously impressive!"


"I have read the first five chapters of your book and the forwards no fewer than 4 times so far, and all of your updates available on your website at least once.


"Your writing style and content really click with my take on reality. Keep up the great work!"


"Having read well over 39 investigative books on the UFO phenomena, I can truly appreciate the angle which you also bring to this highly controversial subject.


"I marvel at your ability to explain how current events fit with the prophecies."

MY AMAZON REVIEWS (5.0 out of 5 stars)

"This book is INCREDIBLE!! Scriptural references are SO Helpful. If you want a journey back in HISTORY with the Bible in hand this is the journey. It is hard to put the dots together of the Bible without the Book of Enoch (Lawrence or RH Charles Translation).Stewart really gives you the prophetic journey with the ancient texts including Nostradamus that leads us to the End times of(today)!! Thank you for this wonderful research."

"Absolutely riveting! This is an EYE opener. I will definitely be re-reading this one; and will encourage family, friends and colleagues to get this book. Thanks so much for this body of work!"