G. A. STEWART'S NOSTRADAMUS
WELCOME TO A MODERN VIEW OF PROPHECY
YOU CAN SUPPORT THIS WEBSITE BY PURCHASING
NOSTRADAMUS AND THE AGE OF DESOLATION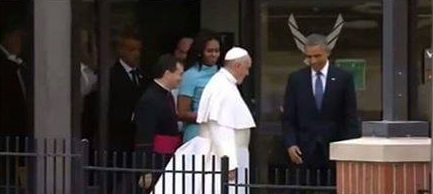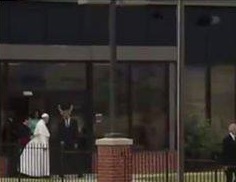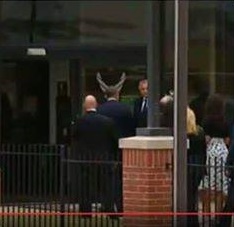 THERE ARE NO COINCIDENCES. IT IS ALL A STAGED PLAY. THE FALSE PROPHET AND THE ANTICHRIST REVEAL THEMSELVES ON YOM KIPPUR 2015.
Caption Contest: Pope "Outs" Obama?
THE MEANING OF THE HORNS ON YOM KIPPUR
These photographs are no accident.

Symbolism is everything. Dr. Carl Jung called them archetypes. Seven-thousand years of history, countless cylinders, scrolls, and books have contributed to every information bit that creates every human being.

Edgar Cayce said that understanding the spiritual symbolism behind material things and events is fourth dimensional thinking.

Read, The Master Game, Unmasking the Secret Rulers of the World, by Graham Hancock and Robert Bauval. They extensively document the history of symbolic manipulation and signaling.

I believe what I wrote in 2010 and 2013 still stands, some excerpts are below.
Nostradamus and the Age of Desolation, Page 135

Book of Jubilees 10:5 (R.H. Charles)
And thou knowest how Thy Watchers, the fathers of these spirits, acted in my day: and as for these spirits which are living, imprison them and hold them fast in the place of condemnation, and let them not bring destruction on the sons of thy servant, for these are malignant, and created in order to destroy.


After the archangels had finally captured Azazyel, Raphael bound his hands and feet and then dug a hole in the desert. The rebelling angel was then buried and had a mountain placed over him so that he would remain in darkness in Dudael until the Final Judgment.

Azazyel's punishment is memorialized in the ritual followed on the Jewish Day of Atonement. Found in Leviticus 16:8, as well as in The Dead Sea Scrolls, every Yom Kippur two goats were to be chosen by lottery; one was to be sacrificed and one was to be released into the desert. "This is for Azazyel", was spoken as the scapegoat was sent to find its way through Dudael, the place of Azazyel's imprisonment.



Dead Sea Scroll 11Q 19 Col. XXVI
The Temple Scroll (Wilfred G. E. Watson)
…3 […] The High Priest [will cast lots] 4 [concerning the two he-goats:] one will
fall by lot [to YHWH, the other to Azazel]…
5 …He will slaughter the he-goat which [has fallen to YHWH…]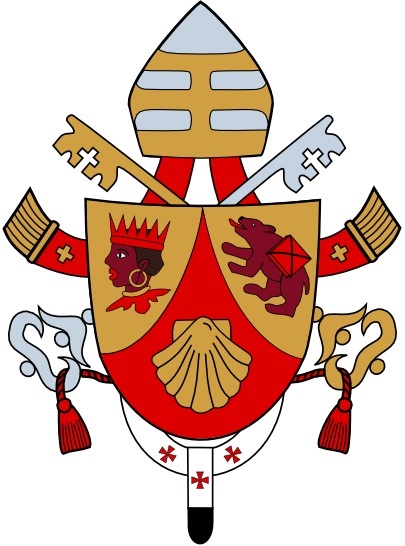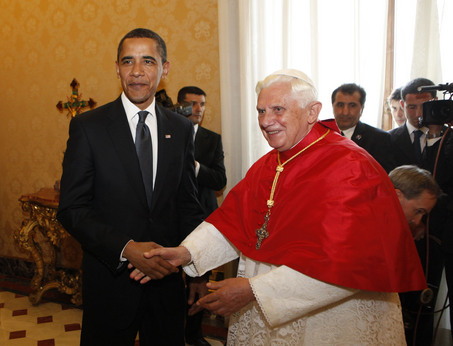 Nostradamus and the Age of Desolation, Page 292


In Chapter Fifteen, you will see how Pope Benedict XVI's coat of arms seems to have predicted the coming of Barack Obama in 2005. It is extremely important that readers understand that the symbolism chosen by world leaders is integral to understanding their intentions. The Vatican understands the Master Plan and is telegraphing it to humanity.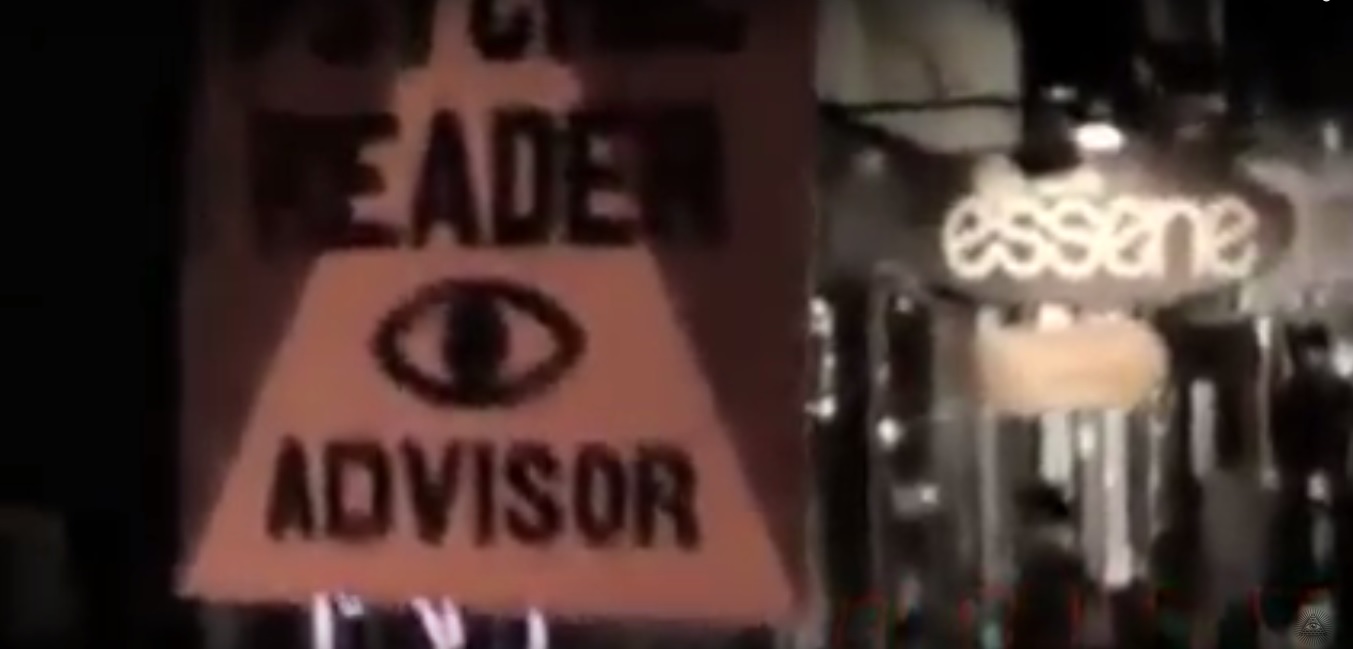 Nostradamus and the Age of Desolation, Page 303


"The message is in the movie." ...With set design costing millions of dollars, the introduction of these symbols of control is expensively intentional.

...As an interesting aside on this video of New World Order symbolism, at the two minute and twenty-six second mark there is a clip from the 1981 movie Blow Out. Please note that on the left we see the pyramid and all-seeing eye of the New World Order and to the right above a store we see a sign in the shape of a fish that spells out the word Essene.

The fish is symbolic of Christianity. This is a clear demarcation of both sides in this spiritual battle. As I have mentioned, the Essenes were most likely the forerunners and founders of Christianity.

SEPTEMBER 11, 2015
NEW YORK - MECCA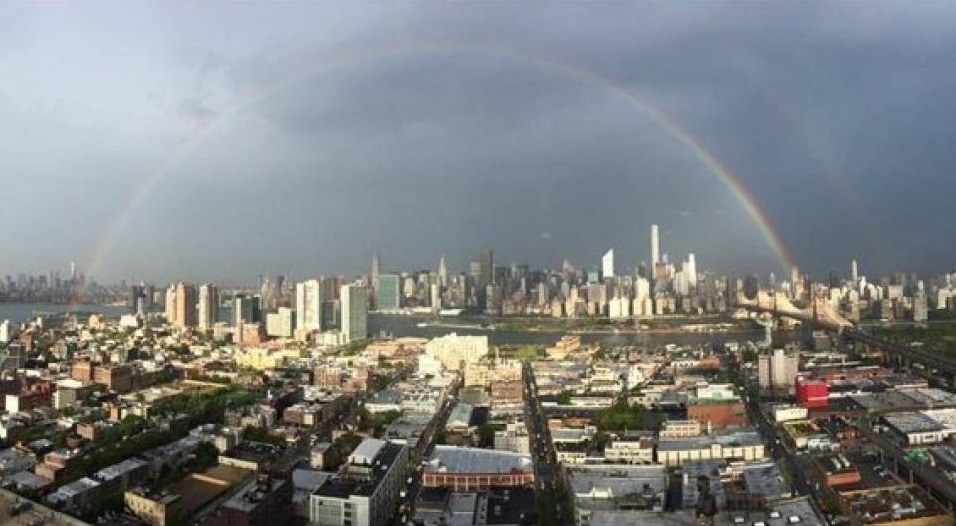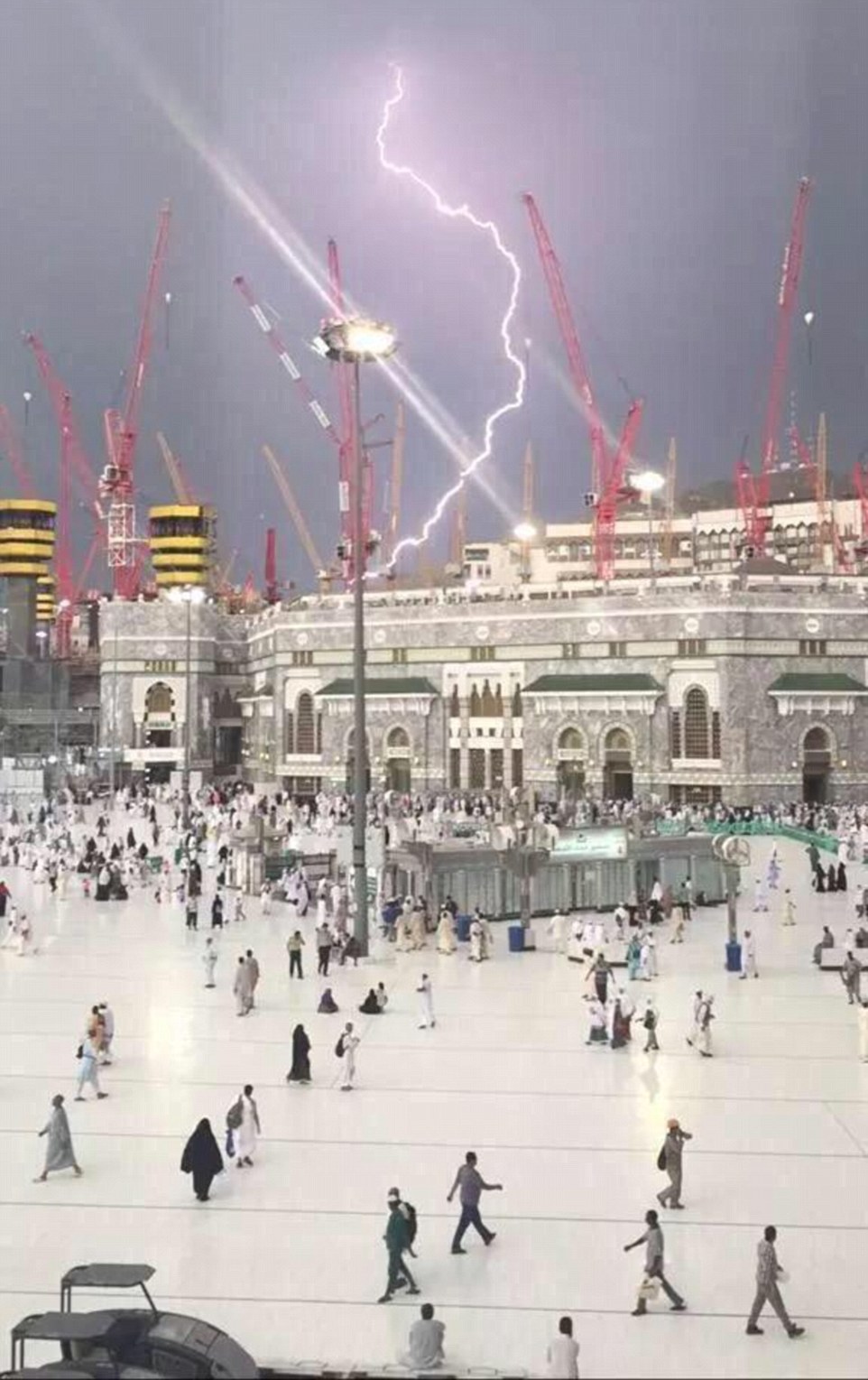 September 11, 2015
107 dead after crane collapses at world's holiest mosque in Mecca
NATO, RUSSIA, AND SYRIA
THIS IS THE ONE YOU WANT TO KEEP AN EYE ON!
CHINA, RUSSIA, AND IRAN'S ALLIANCE
IN THE MIDDLE EAST
PREDICTED ON THIS WEBSITE IN 2008

EVENTS ARE MOVING QUICKLY
ONCE ISRAEL GETS INVOLVED
WATCH FOR THE BLOW OF STEEL NEAR JACOB'S WELL
BUCKLE UP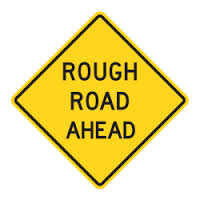 Amid Russia Tensions, NATO Preps For Massive Military Drill In Spain

Nostradamus Quatrain V-59
Au chef Anglois à Nimes trop feiour,
Deuers l'Espagne au secours Areobarbe,
Plusieurs mourront par Mars ouuert ce iour,
Quand en Artois faillir estoille en barbe.

Nostradamus Quatrain V-59
The English chief stays too long in Nimes (France),
Towards Spain Aenobarbe [Nero/Black King] to the rescue:
Many will die through Mars [war] opened that day,
When in Artois (N. France) falls a bearded star [meteorite].

THE DESTRUCTION OF TURKEY
From Nostradamus and the Age of Desolation, page 471.


Nostradamus Quatrain III-59
Barbare Empire par le tiers vsurpé,
La plus part de son sang mettre à mort:
Par mort senile, par luy, le quart frappé,
Par peur que sang par la sang en soit mort.

Nostradamus Quatrain III-59
Barbarian [Islamic] Empire usurped by the third [Antichrist],
The greater part of his blood [Muslims] being put to death:
Through senility [madness] death strikes a fourth [of the world],
For fear that blood for blood is not death in vain.



Quatrain III-59 is part of a pair with the one below. It equates "the third", meaning the Third Antichrist, with "a young black king filled with felony".



Nostradamus Quatrain III-60
Par toute Asie grande proscription,
Mesme en Mysie, Lysie, & Pamphylie:
Sang versera par absolution,
D'vn ieune noir remply de felonnie.

Nostradamus Quatrain III-60
Throughout all Asia great proscription,
Even in Mysia (NW, Turkey), Lycia (SW Turkey), and Pamphilia (SW Turkey):
Bloodshed through absolution,
Of a young black king filled with felony.



As I mentioned in Chapter Seventeen, the great proscription has begun in Southwest Asia in the guise of the so-called Arab Spring. The Islamic despots that the West has supported for more than sixty years are being deposed and condemned to horrible deaths.

WORLD WAR III's
ASSASSINATION OF ARCHDUKE FERDINAND
MOMENT APPROACHES
NOSTRADAMUS' RAUGON
Nostradamus Quatrain IX-62
Au grand de Cheramonagora
Seront croisez par ranc tous attachez,
Le pertinax Oppi, & Mandragora,
Raugon d'Octobre le tiers seront laschez.

Nostradamus Quatrain IX-62
To the great one of Ceramon-agora (Usak, Turkey)
The crosses [crusaders] will be attached [labeled] by rank,
The long lasting Opium and Mandrake,
Raugon shall be released on the third of October.

REARRANGE RAUGON TO UROGAN
RULES OF ANAGRAMS - ADD OR CHANGE ANY LETTER
ADD THE D
URDOGAN <-----> ERDOGAN

OCTOBER 3rd, 2014: Boots On the Ground: Turkish Parliament Passes Syrian Invasion Resolution.


Turkish President Recep Tayyip Erdogan's Palace

Nostradamus Quatrain I-52
Les deux malins de Scorpion conioint,
Le grand Seigneur meurtry de dans ƒa ƒalle:
Peƒte à l'Egliƒe par le nouueau Roy ioint.
L'Europe baƒƒe, & Septentrionale.

Nostradamus Quatrain I-52
The two wicked ones conjoined in Scorpio,
The great Seignior murdered in his hall:
Plague to the Church by the King newly joined,
Europe low and Septentrionale.


The great Seignior was once known as the Sultan of Turkey. Septentrion represents Ursa Major, the Great Bear, and it is symbolic of Russia.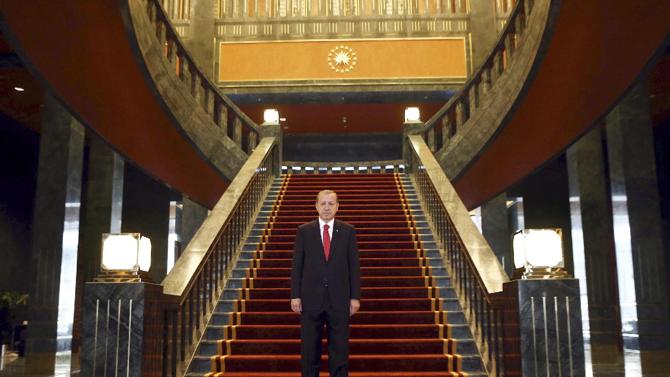 Turkish President Recep Tayyip Erdogan "in his hall"

TRANSLATION: Nostradamus Quatrain I-52
The two wicked ones conjoined in Scorpio,
The great Seignior [Turkish Leader is] murdered in his hall:
[It will bring a] Plague to the Church by the King newly joined,
Europe low and Septentrionale [Russian].



The Archduke Ferdinand's June 28th, 1914 assassination ignited World War I. Germany declared war on Russia on August 1st, 1914, the 9th Day of Av.


9th Day of Av = 9/11

CHINA UNDER ATTACK
Nostradamus Epistle: Paragraph 32:1
The supporting common people will rise up and chase out the adherents of the legislators.

TRANSLATION: Nostradamus Epistle: Paragraph 32:1
The common people will support the poor that rise up, and they will chase out the corporate lobbyists that have corrupted the legislators.

Nostradamus Epistle: Paragraph 32:2
And the way realms will have been weakened by those of the Orient…

TRANSLATION: Nostradamus Epistle: Paragraph 32:2
The monetary crises within the Group of Eight countries will cause the Chinese to abandon the American dollar as the reserve currency. The world economy will collapse, weakening realms.

Nostradamus Quatrain VII-35
La grande poƒche viendra plaindre, plorer,
D'auoir eƒleu, trompez ƒeront en l'aage:
Guiere auec eux ne voudra demourer,
Deceu ƒera par ceux de ƒon langage.

Nostradamus Quatrain VII-35
The great amount of people with empty pockets weep and moan,
Electing time after time, men who deceive them:
Few people will want to follow them,
As they are deceived by their speeches.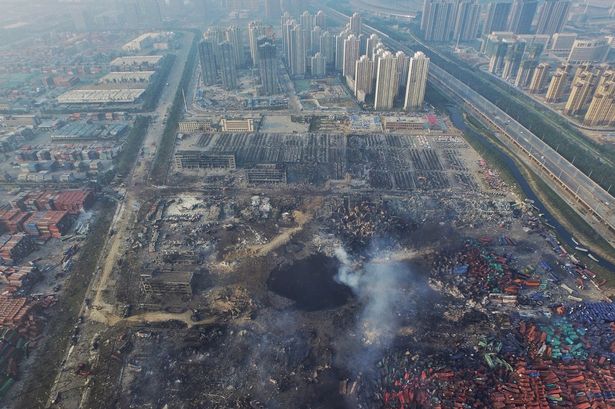 I throw into this mix the following Sixain from Nostradamus as I will do many times throughout this book. It clearly points to warfare using space based laser-like weaponry.



Nostradamus Sixain XXVII
Celeƒte feu du coƒté d'Occident,
Et du Midy courir iuƒques au Leuant,
Vers demy morts ƒans point trouuer racine.
Troiƒieme aage à Mars le belliqueux,
Des eƒcarboucles on verra briller feux,
Aage eƒcarboucle, & à la fin famine.

Nostradamus Sixain XXVII
Fire from space from the Western side,
From the mid heaven, running to the East,
Worms half dead without finding a root.
Third Age of Mars the warlike,
One will see fires shining from the Carbuncles [Laser],
The age of the Carbuncle [Laser] will bring famine in the end.

Nostradamus Quatrain V-81
L'oyseau Royal sur la Cité solaire,
Sept mois deuant fera nocturne augure:
Mur d'Orient cherra tonnerre esclaire,
Sept iours aux portes les ennemis à l'heure.

Nostradamus Quatrain V-81
The royal bird [Eagle] over the city of the sun [Rome, Italy]
Seven months in advance it delivers a nocturnal omen:
The wall of the Orient [China] will fall lightning and thunder,
Seven Days the enemies directly to the gates.



...Aquilon will be deploying Scalar or Directed Energy Weapons at Russia and China, "The wall of the Orient [China] will fall lightning and thunder". From the quatrain above we can easily read that the Chinese will understand what is happening and strike out.

THE EMPIRE OF THE ANTICHRIST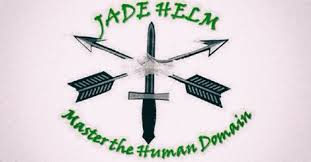 THE LAST KING
Nostradamus Presage 18 July 1557
L'heraut errant du chien au Lion tourne,
Feu ville ardra, pille, prise nouuelle:
Decouurir fustes. Princes pris, on retourne,
Explor, pris Gall. au grand iointe pucelle.

Nostradamus Presage 18 July 1557
The errant herald turns from the dog to the Lion,
Fire will burn the town, pillage, [a] new storming [suddenly stormed]:
Discovering foists [ships], Princes taken, they return,
Spy [terrorist]. overcome Gaul. [France] the great one joined to the virgin.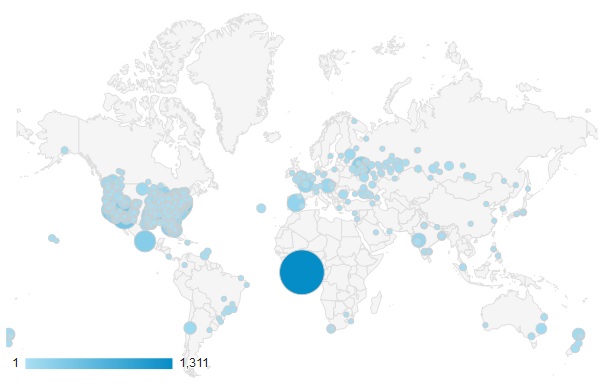 The Age of Desolation, Read in over 3600 Cities Around the World.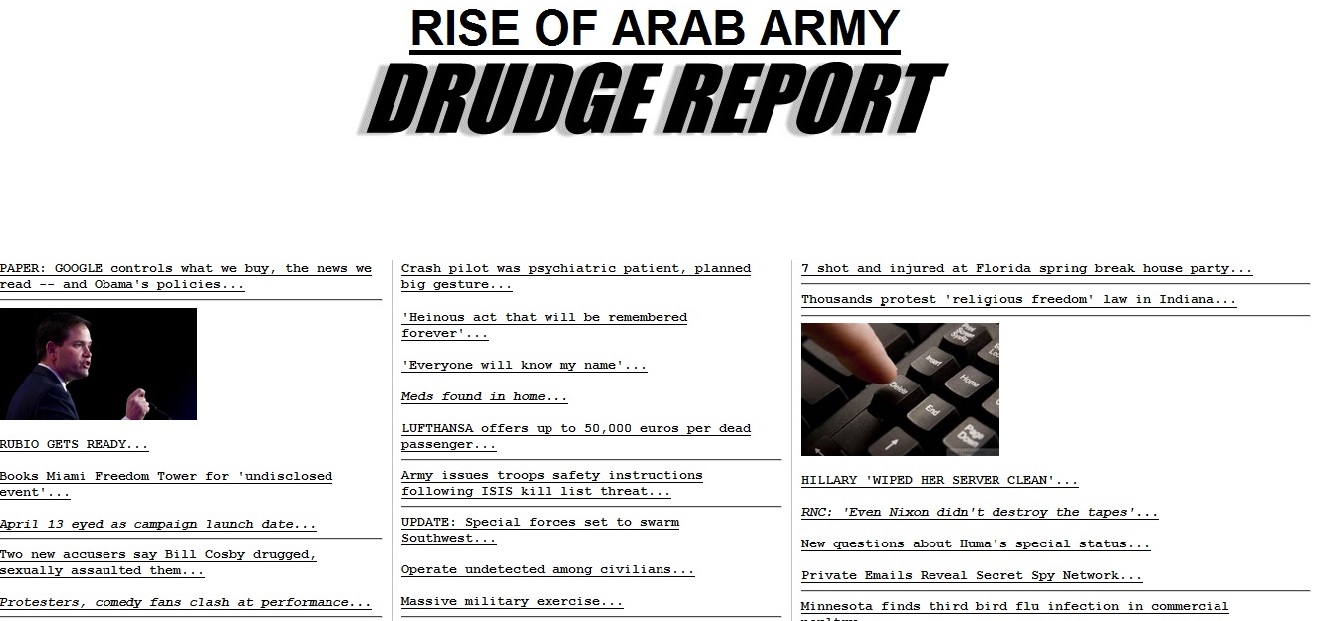 First predicted here in 2007
This website is the future forecasting leader
See G. A. Stewart's scorecard in Validated Prophecies
This isn't Doom Porn
It was once yesterday's conjecture,
now it is today's news

SUPPORT THIS WEBSITE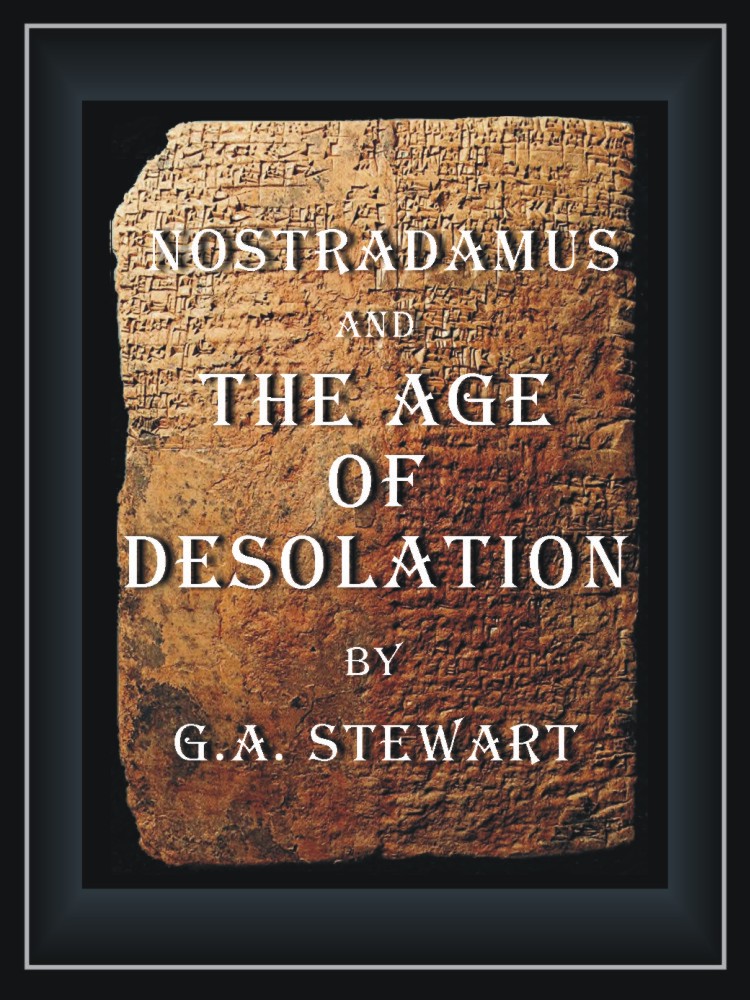 YOU CAN SUPPORT THIS WEBSITE BY PURCHASING
NOSTRADAMUS AND THE AGE OF DESOLATION
"The World's Leading Nostradamus Expert"
"One of the best informed people in the world when it comes to Nostradamus."

"Really intense read. More than halfway thru and I am hooked.
I have studied these subjects for about 15 years and haven't seen all of these prophets words brought together like this without having to make such huge leaps of faith. The texts are plainly interpreted and made pretty clear once the terms are brought out from their historical context and shown in the light of today's complexities. It is an absolute must read."

"This book is amazing...I'm on page 585 and I am VERY impressed. You have put a lot of disparate resources together, and adroitly. Well done..."

"I read your "Chapter 18" a few days ago & this news story is giving me chills..."

"Just a thought about G.A. Stewart's email. Since the Newtown mass shooting, I haven't been able to shake the image of the London Olympic ceremony from my mind....the part where all the children are in the hospital beds."


"Incredible book btw. It will be the history book for the future that I will have my daughter
read when she is old enough. You really did your research. Its seriously impressive!"


"I have read the first five chapters of your book and the forwards no fewer than 4 times so far, and all of your updates available on your website at least once.


"Your writing style and content really click with my take on reality. Keep up the great work!"


"Having read well over 39 investigative books on the UFO phenomena, I can truly appreciate the angle which you also bring to this highly controversial subject.


"I marvel at your ability to explain how current events fit with the prophecies."

MY AMAZON REVIEWS (5.0 out of 5 stars)

"This book is INCREDIBLE!! Scriptural references are SO Helpful. If you want a journey back in HISTORY with the Bible in hand this is the journey. It is hard to put the dots together of the Bible without the Book of Enoch (Lawrence or RH Charles Translation).Stewart really gives you the prophetic journey with the ancient texts including Nostradamus that leads us to the End times of(today)!! Thank you for this wonderful research."

"Absolutely riveting! This is an EYE opener. I will definitely be re-reading this one; and will encourage family, friends and colleagues to get this book. Thanks so much for this body of work!"